Back to News
Q&A: Environmental Impacts of UN Peacekeeping Subject of Summer Research Collaboration
Academics
posted
by Olivia A. Zeiner-Morrish '22
Max Norteman '23, a double major in political science and human rights from North Attleborough, Massachusetts, is one of many Trinity College students conducting research on campus this summer. Norteman's research project with Benjamin C. Carbonetti—director of the Human Rights Program and lecturer in human rights—investigates the environmental impacts of United Nations peacekeeping projects.
What led you both to this research project?
Carbonetti: I am very interested in how agencies and NGOs [non-governmental organizations] affect peacebuilding outcomes, and I am also very interested in the methodology of how peacekeeping missions work. I actually had several students in my senior seminar write papers on environmental peacebuilding and that made me start to think about the role of UN peacekeeping missions in dealing with broader environmental issues that contribute to conflict.
Norteman: I have always been passionate about human rights, humanitarian aid, and diplomacy. I previously worked on a research project at the Yale School of Public Health, within the Advancing Relationships and Community Health (ARCH) lab, which looked at various failures of peacekeeping. Because of COVID-19, the project was never finished, but I was left with a bibliography and many resources. When I took "Introduction to Human Rights" with Professor Carbonetti, it was clear that his interests and experience with this subject matter would really mesh well with mine.
How has the research process been so far?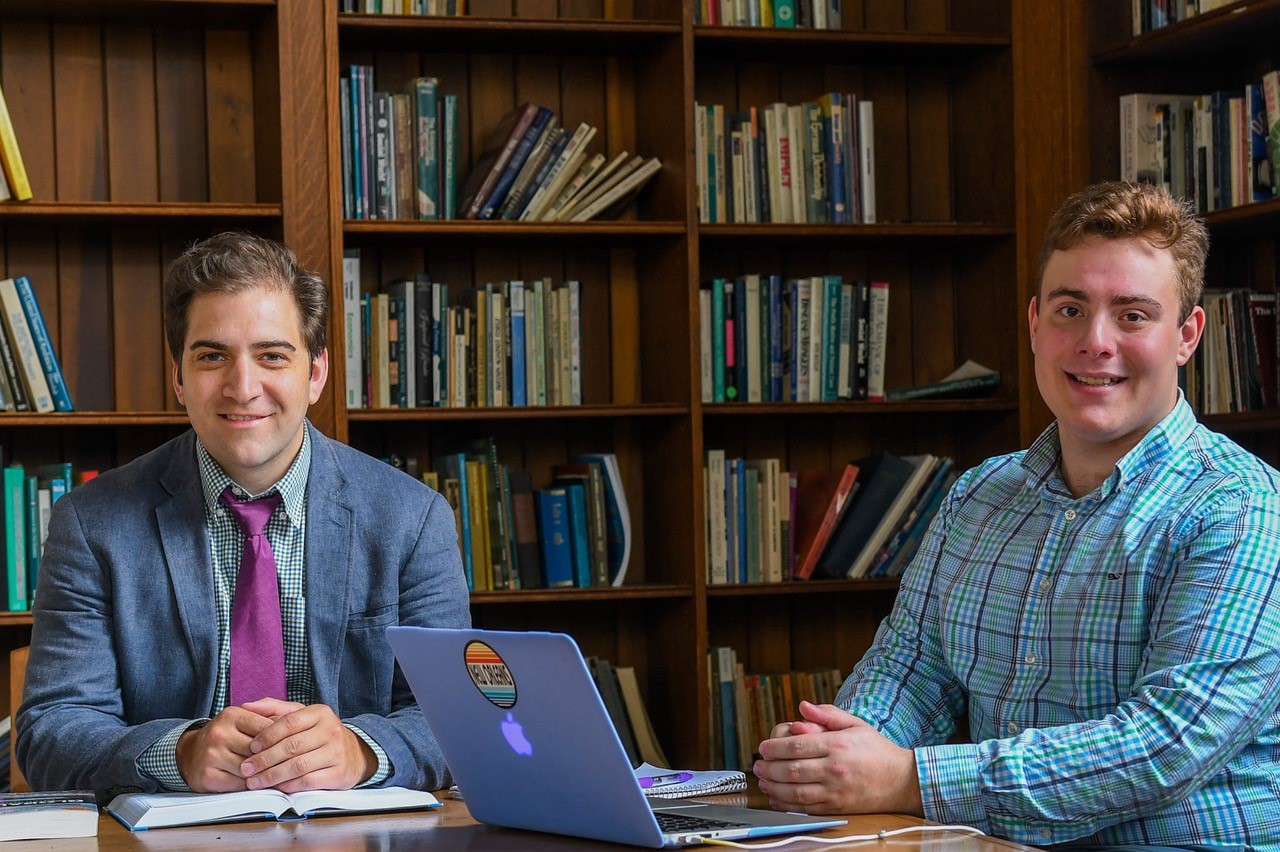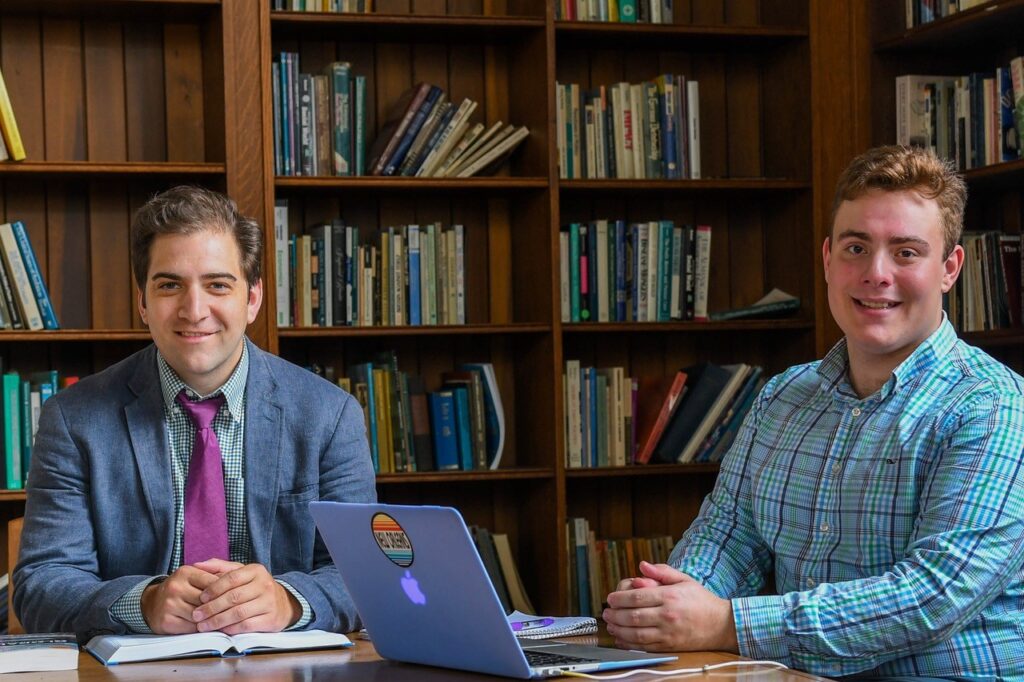 Carbonetti: The process has been interesting. Whenever you try to understand how a big, somewhat incoherent organization works, that involves a lot of exploration. Initially we decided to focus on determining what we should perform a content analysis on—that's still sort of where we are now. Max has looked at some of the training the UN does and some of their education materials, and we have both looked at financial records, starting with peacekeeping in African countries. We are trying to understand to what extent the UN is talking about and prioritizing the environment. So far, we are not optimistic that they are paying a lot of attention to the environment in a broad context. It doesn't seem too high on the priority list relative to other things that are more trivial.
What do your initial findings show?
Carbonetti: We are seeing that the missions are really focused on their own environmental footprint, not on the broader environmental issues in the country. When you read these documents, you see a lot on treating the wastewater from the base, trying to plant trees, trying to make the bases carbon neutral. I think this speaks broadly to the challenges in the environmental movement altogether. There tends to be a focus on "greening up" our own individual behavior, but it is unclear that that is the best way to approach changing the structures that create the broad-scale environmental impacts that need to be reckoned with in these conflict zones and of course, more broadly, everywhere.
Norteman: It's great that UN peacekeepers are focused on removing their environmental footprint through reducing wastewater and things like that, but it seems to me that there is a hole in their vision of environmentalism: they are putting aside the environmental problems that might be a determinant of conflict. This is what we are trying to direct a focus toward. Environmentalism and peacekeeping go together, because sometimes the scarcity of resources causes conflict that peacekeepers need to address. It's all connected.
How do you see your project contributing?
Carbonetti: By highlighting the UN's neglect of broader environmental issues, I hope that we raise important questions about how the UN can approach this as an area of improvement. We know that a lot of conflicts are generated by environmental catastrophes and calamities, as well as gradual climate issues that destabilize economies. It is so important to start prioritizing the broader environmental issues in a country, in order to build lasting and sustainable peace. I think that policymakers and the UN tend to get tunnel vision and focus on their specific task. This is totally understandable, but it is our job as academics to get the 30,000-foot view and see what the macro, long-term impacts are of this type of strategy.
Max, how do you see this experience shaping your time at Trinity and beyond?
Norteman: I think this is building toward a really great thesis. I'm really passionate about peacekeeping and that is the career field that I want to focus in—peacekeeping and human rights. Going forward, I want to use this research, and this experience as a researcher, to work toward graduate school and a career in diplomacy.
Carbonetti: I hope that our methodological approach benefits Max. As my collaborator—and that's key, I see Max as my collaborator—I want him to get an inside look at the way I am thinking through different challenges and working toward a conclusion that is supported by rigorous evidence in a systematic way.
Norteman: Yes, definitely. Dr. Carbonetti's mentorship and guidance have provided countless skills that are valuable inside and outside of the classroom.
Carbonetti: I hope that the skills he learns from this research experience will carry him forward, through what I believe will be a very promising academic and professional career.