Back to News
Director of Special Collections and Archives Receives Mellon Fellowship at Rare Book School
Announcement
posted
by Andrew J. Concatelli
Christina Bleyer, the director of special collections and archives at Trinity College's Watkinson Library, has been awarded an Andrew W. Mellon Fellowship for Diversity, Inclusion & Cultural Heritage at Rare Book School (RBS) at the University of Virginia.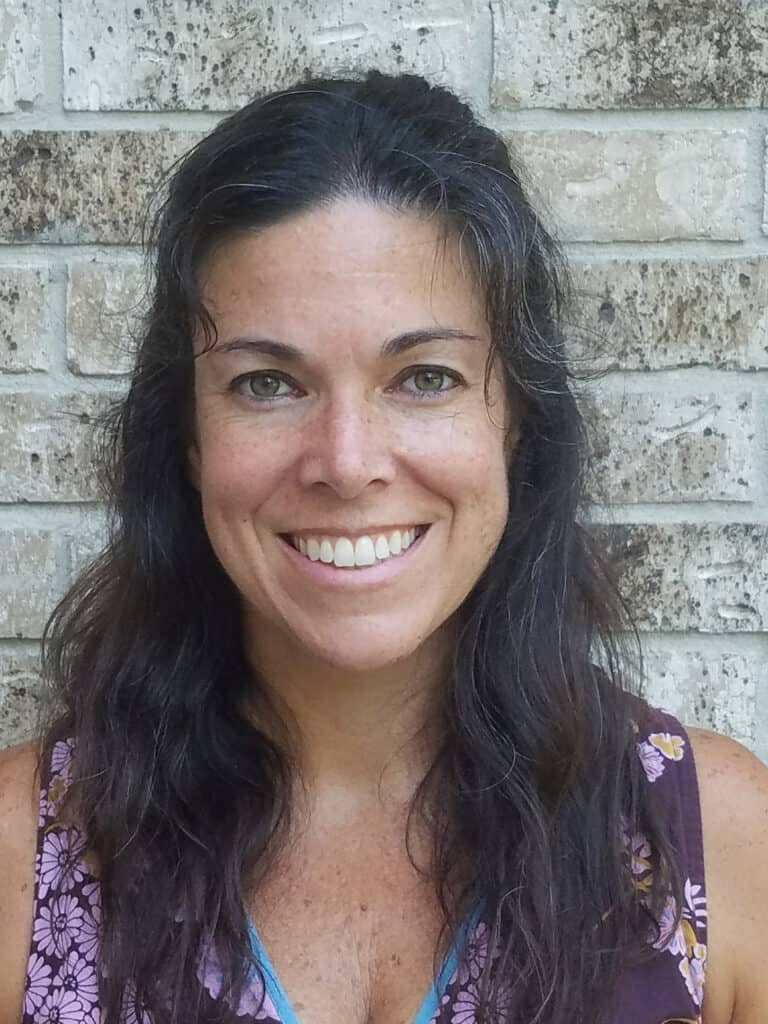 The inaugural cohort of 15 fellows will participate in a three-year program which includes an orientation, RBS coursework, community symposia, and other activities relating to multicultural collections and trainings. The program seeks to enhance understandings of multicultural collections among professionals, local community members, and the broader public.
Bleyer was among more than 60 librarians and archivists who applied to this competitive fellowship program, which will advance understandings of multicultural collections while providing professional development opportunities for early- to mid-career professionals. Bleyer is part of the first of three cohorts of fellows; a total of 45 fellows will be selected over the next three years. Each cohort will meet and work in the program for three full years.
The selected fellows identify with diverse racial or ethnic communities and/or work primarily with collections that document minority, immigrant, and non-Western cultural traditions. They will strive to raise awareness about multicultural collections within their profession, while also building bridges with local community members and the broader public.
The fellowship, Bleyer said, provides for a one-of-a-kind opportunity to develop skills for documenting and interpreting visual and textual materials in special collections and archives. "It will allow the Watkinson to continue to build connections with diverse communities and publics through strategic programming, outreach, and advocacy," Bleyer said. "Raising awareness of the value of inclusive and multicultural collections, as well as building connections with diverse communities, is especially meaningful to me because I come from a diverse, multi-cultural background. In addition, all of these opportunities will allow me and everyone involved in these initiatives to advance in our work by establishing new pathways and skills for professional growth."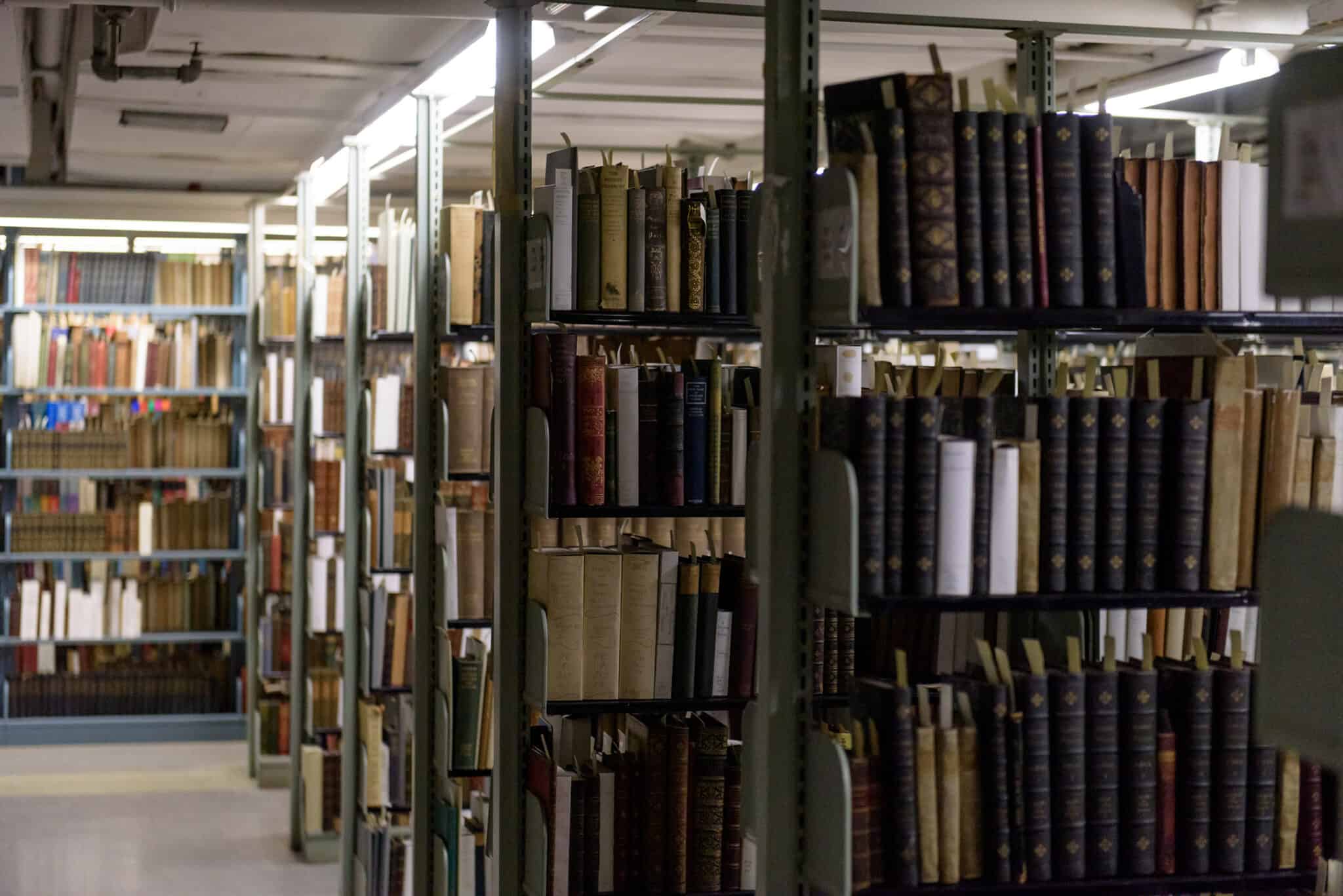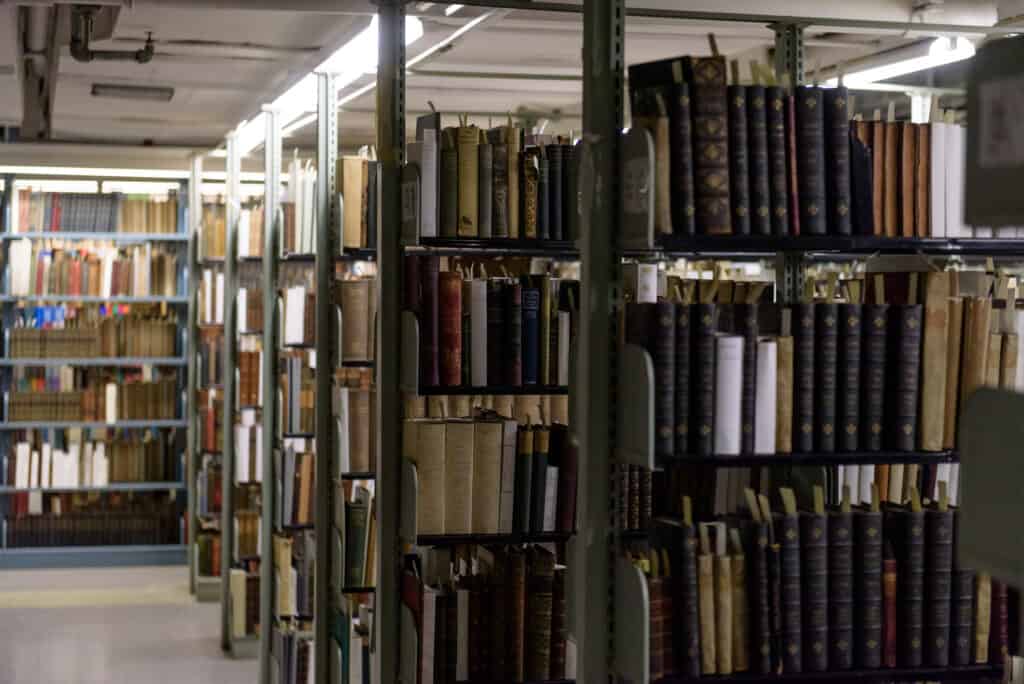 Bleyer added that she is excited to learn new ways to build collections that represent diverse groups of people and to create opportunities for diverse communities to engage with these collections and see themselves represented in them. "This fellowship will give me the skills I need to realize these aspirations by honing my skills for interpreting materials in special collections and archives," she said. "This will allow me to better understand how the materials at the Watkinson represent diverse groups and where they do not. From there, I can work to build a collection that fills in any gaps and truly represents the diverse Trinity and Hartford community."
Bleyer previously served as head of special collections and senior archivist at the Benson Latin American Collection at the University of Texas at Austin. She earned her master's and doctorate in philosophy at Southern Illinois University in Carbondale, where until 2016 she managed the institution's manuscript collections. She currently is managing two oral history projects at Trinity College: "Voices of Migration" and "Stories from the Summit." Her book chapter co-authored with Dr. Patricia Garcia at the University of Texas, "Speaking for Ourselves: Teaching Borderlands/La frontera through Primary Materials," will appear in Teaching Gloria E. Anzaldúa: Pedagogy and Practice for Our Classrooms and Communities, published by University of Arizona Press in spring 2020.
RBS Executive Director Michael F. Suarez, S.J., said, "We very much look forward to welcoming this remarkably accomplished group of Cultural Heritage Fellows to Rare Book School, where we hope they will find much to learn and much to contribute. We are profoundly thankful to The Andrew W. Mellon Foundation for their support of the diversity initiative and its mission."
For more information about the Andrew W. Mellon Fellowship for Diversity, Inclusion & Cultural Heritage, click here.