Back to News
Daniela Gomes: Using Hip Hop to Bring International Perspective to the Classroom
To kick off the 15th Trinity International Hip Hop Festival, Daniela Gomes, the Patricia C. and Charles H. McGill III '63 Visiting Assistant Professor of International Studies at Trinity College, will present a virtual lecture discussing hip hop's role in helping her overcome racial and gender barriers in her journey to a career of scholarship and activism. Through first-person narrative and scholarly discourse, Gomes will deliver a talk titled "Diaspora Circularities: How Hip Hop and Activism Made an Afro-Brazilian Scholar" as the annual Patricia C. and Charles H. McGill III '63 Distinguished Lecture in International Studies on Friday, April 9, 2021, at 4:15 p.m. Register to attend the online festival and lecture here.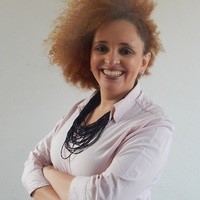 Gomes sees hip hop as a way to unravel racism and xenophobia, and to examine and tell the story of the global south and the African diaspora. Before coming to the United States, she grew up in São Paulo, Brazil. "When I was 12, no one would have thought I would be here. I grew up in a poor neighborhood, with lots of violence," Gomes said, noting that some children would go to school simply to eat. In spite of these challenges, her parents emphasized education. She fulfilled their expectations and more—she earned a master's in cultural studies and a Ph.D. in African and African diaspora studies. In the process, Gomes has also fashioned her own education through her love and study of hip hop.
Gomes came of age as São Paulo became the epicenter of hip hop in Brazil and she latched on to the music from a young age. Now, hip hop is a 40-year-old cultural movement that Gomes sees as an important tool for analyzing race and inequality. While her students are inevitably aware of hip hop music as consumers of popular culture, she works to bring their attention to its magnitude as a global movement, prevalent on six continents. She explained that in Brazil, "Hip hop is part of education. It informed kids with education that went beyond school." Hip hop, Gomes argues, is part of a long history of resistance both in Afro-Brazilian communities and in the African diaspora broadly. It is part of a network of connections between the Caribbean, Africa, and the Americas, and the common experiences of communities still grappling with the consequences of centuries of enslavement and oppression.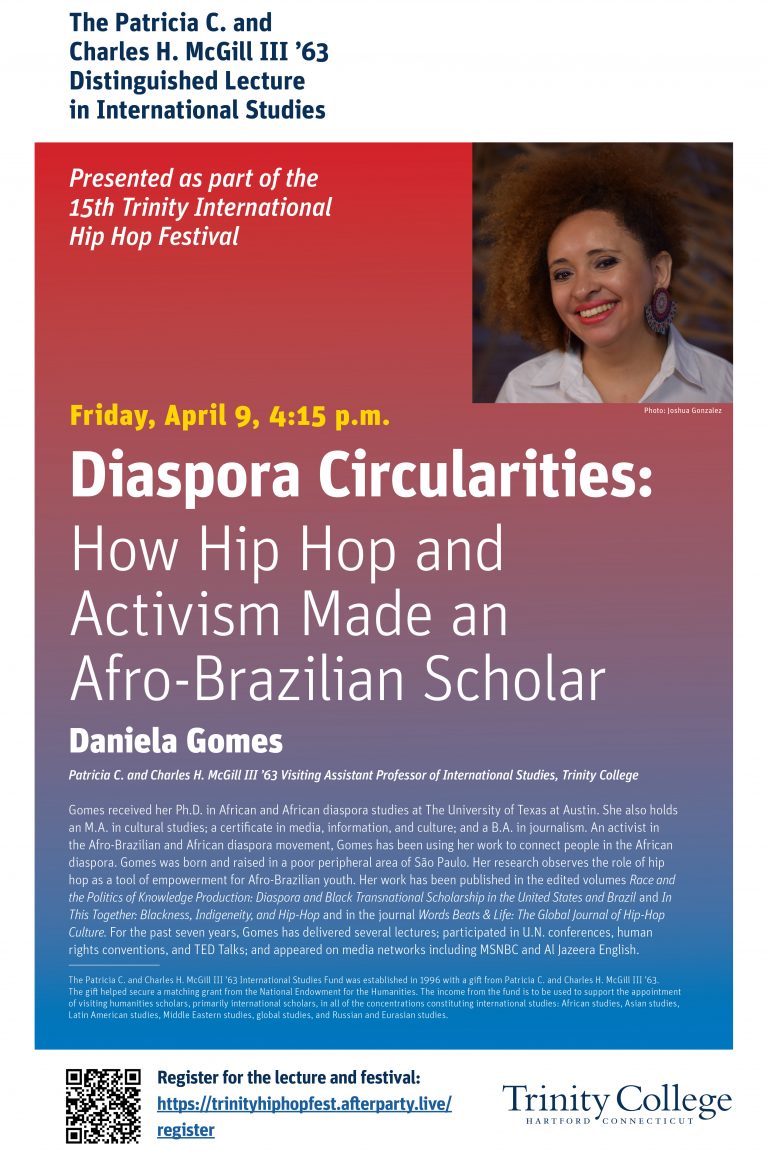 In her teaching, Gomes uses international artists to illustrate the reach and power of hip hop. One of the first hip hop shows on TV, for example, was a French program from the early 1980s. She has her students analyze the gestures and postures of performers even when they don't understand the language. "They are able to understand what a song is about. It's about feeling, perception," she said.
Gomes also brings in conversations about metrics, sounds, and sonics to her students. She challenges them to write their own rhymes, transform journal entries into verse, or create graphic art. Sometimes, she will ask students to break down the mechanics of familiar canonical works—like "The Raven" by Edgar Allen Poe—to see similarities between these traditional literary pillars and contemporary hip hop. In the process, she says her students help open her eyes. "My students are young, but they teach me a lot about translating messages that for me have become self-evident," Gomes said.
Trinity has provided a perfect home for Gomes's work in part because of the college's capacity for interdisciplinary scholarship. She likes to get creative to help foster critical conversations about racial and gender equity. Her teaching embraces feelings, emotions, and backgrounds—"I can teach my way," Gomes said. "I have a lot of space to create my own content and work with students in a broader view of the topic."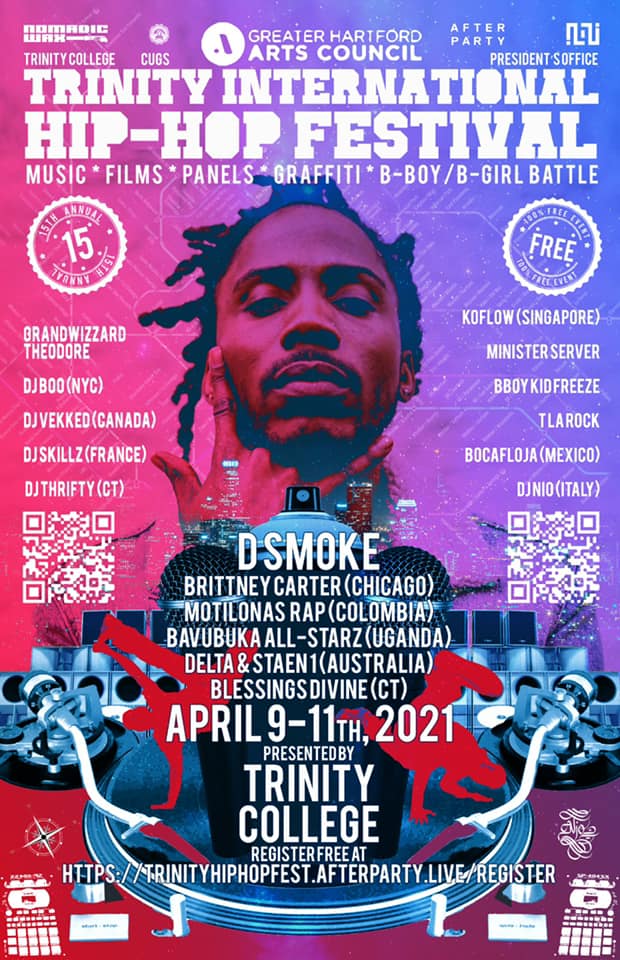 Following Gomes's lecture, the Trinity International Hip Hop Festival will be held virtually from April 9 to 11. An annual event at Trinity, the festival brings together hip hop artists, academics, activists, and fans from dozens of countries to perform, share, and teach. Gomes feels this is an important event for the Trinity community as a whole. "The festival makes people of color feel like they belong. It creates a community to share a space, to see other people like them, and for all students to engage; even if it's the first time they're engaged with hip hop, it exposes them to the art form," Gomes said. "It unifies people."
Register to attend the online festival and lecture here. To learn more about Trinity International Hip Hop Festival, visit https://www.facebook.com/trinityhiphop/
The Patricia C. and Charles H. McGill III '63 International Studies Fund was established in 1996 with a gift from Patricia C. and Charles H. McGill III '63. The gift helped secure a matching grant from the National Endowment for the Humanities. The income from the fund is to be used to support the appointment of visiting humanities scholars, primarily international scholars, in all of the concentrations composing international studies: African studies, Asian studies, Latin American studies, Middle Eastern studies, global studies, and Russian and Eurasian studies.