Back to News
Q&A: Economics Major Gains Invaluable Experience in Finance Industry as Citigroup Intern
Academics
posted
by Kelsey Brown '23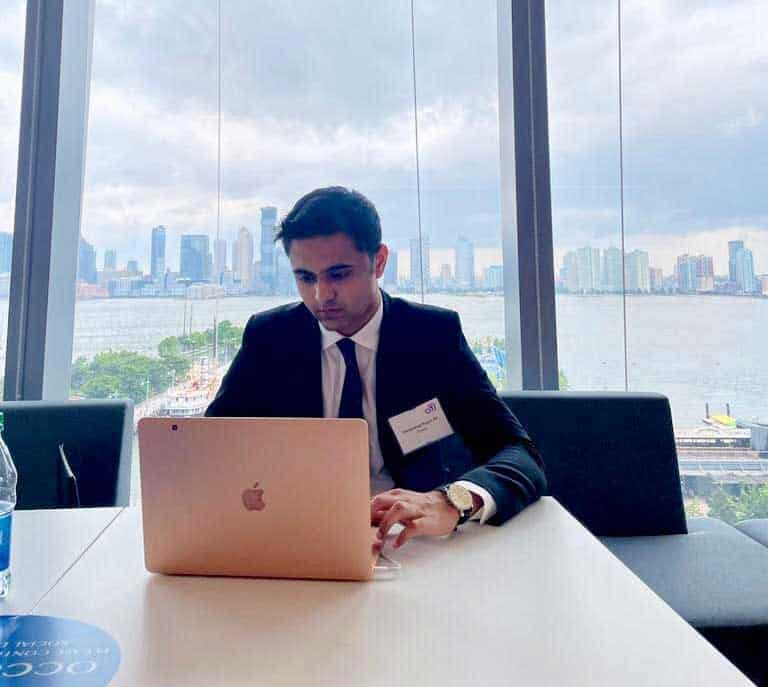 Rayan Ali '22 embarked on his third college internship this summer, working remotely for Citigroup in Boston as a sales and trading summer analyst under the mentorship of Trinity alumnus Jake Robertson '17. Ali, an international student from Pakistan, is majoring in economics with a minor in models and data. He participates in numerous student organizations on campus, and his involvement in the Investment Club played a major role in finding his passion for finance. Throughout his 10-week summer internship, Ali worked with a faculty sponsor, Christopher Hoag, George M. Ferris Associate Professor of Corporation Finance and Investments, submitting weekly journal entries and completing pertinent reading and a final internship report.
How did you first become interested in finance?
I became interested in finance in my freshman year when I joined the Investment Club and the Venture Capital Club. In the Investment club, I started out as an analyst, trying to understand how markets work and how different evaluation metrics are used in order to assess a company. I eventually moved up to the head of risk management. Since then, I knew I wanted to do something in finance, so I started interning within the finance sector. My first internship was in the summer after my freshman year, working with an investment bank in Pakistan. There, I learned basic financing techniques and all about investing. The Career and Life Design Center set me up for my second internship, with an equity research firm in Hartford called Bradley, Foster & Sargent. That's where I realized I want to do something related to either equity research or sales and trading. At the same time, I knew that I wanted to be involved in a more fast-paced, client-facing job. Then, this opportunity at Citigroup was presented to me by Severn Sandt and an alum who is an AVP in global securitized markets in Citi's Boston office, Jake Robertson ['17]. Jake informed Severn of the internship opportunity, and she sent it out to students interested in finance. I was one of them. Luckily, I secured a summer internship with Jake as my mentor.
What is a typical day as an intern with Citigroup?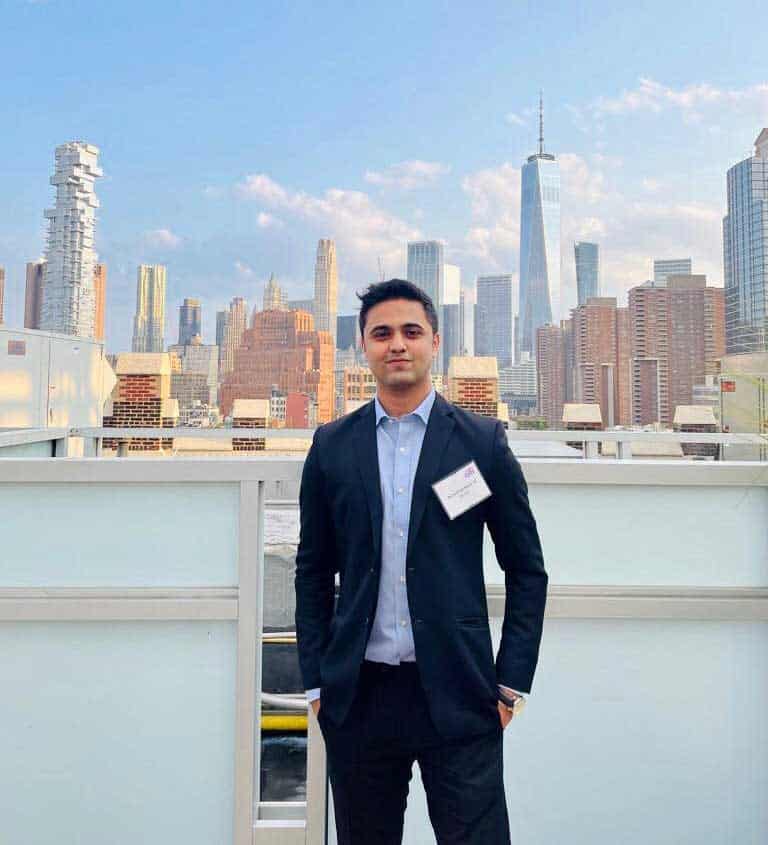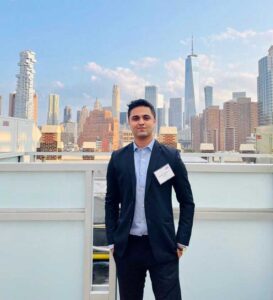 My day typically starts at 6:00 a.m. and ends at 6:00 p.m., Monday through Friday. There's usually a morning meeting around 7:00 a.m. There are speakers who tell us what to expect in the day, what they'll discuss with clients and what the focus will be. At that point, I will take notes and send them to my manager, then I sit in on client calls with him. It's a great experience to see firsthand how to pitch to clients. For the rest of the day, I'll read research reports and learn about the rest of the products that Citi offers. There are different trading desks at Citi, and interns typically rotate through two to four desks. Because I'm working in a smaller regional office, I am rotating through four desks: cash equities and derivatives; rates; securitized products; and investment grade credit. I spend about two weeks at each desk, then rotate.
What motivates you to work such long hours over the summer at Citi?
There are a lot of long hours, but I'm new to this industry and I'm really interested in learning all I can about financing and the markets. The way I think about it is that the time I'm investing in this internship will help me grow to become a professional in the finance field. I'm working with such an intelligent group of people, so being a part of their team is a rewarding opportunity. Other than that, what keeps me motivated is the knowledge that when working in markets, every day is going to be different. Markets give me a thrill that I really enjoy.
What do you hope to gain from this internship experience?
First, I hope to gain a good understanding of all of the trading products created on the trading floor and different desks. Second, I hope to enhance my communication and networking skills because a huge part of being an intern is networking with professionals. Over these past few months, I've been able to sharpen my communication skills to a great extent. Third, I hope to gain a better understanding of how it feels to be in a professional environment. As for the future, I am deeply passionate about working in the finance industry and am pleased to report that I have received an offer to return to Citi as a full-time analyst upon graduation.
What have you enjoyed most about your internship?
I had a chance to fly to Boston to present my final project in person and meet my mentors, rotation managers, and everyone I was interacting with remotely on a daily basis. I got to see first-hand what my future office and work environment would look like and that's undoubtedly been the most enjoyable experience for me during the 10-week internship.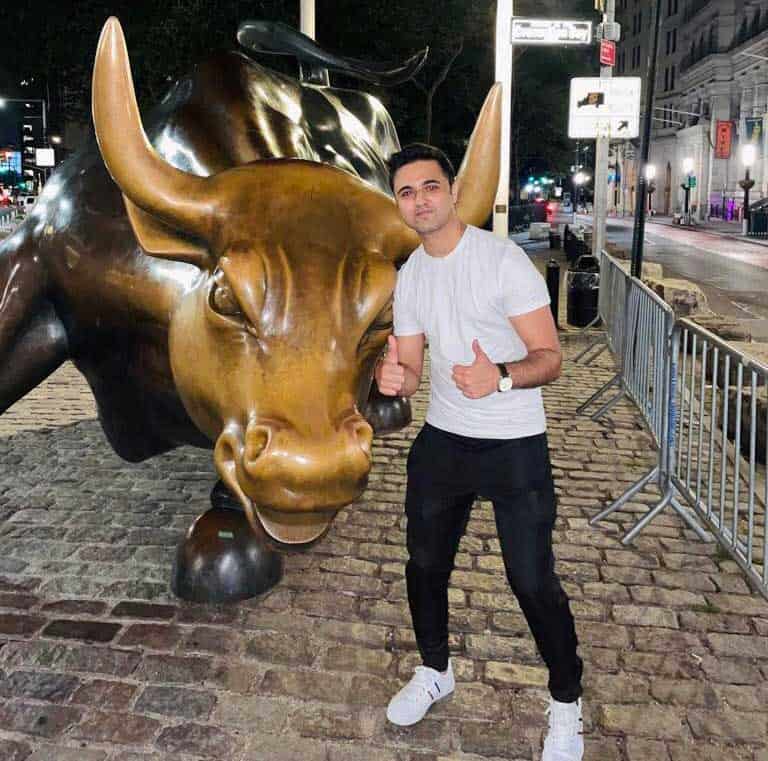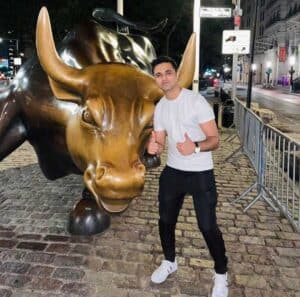 What's been the most challenging part of this internship?
It's a very challenging job, and it's not only physically exhausting, it's mentally exhausting. What's more, having very little background in finance makes it difficult for me to understand the different products that are created within Citi and any trading form. The products are very complicated, and there are so many different things happening in the market. It's not impossible, though, because Trinity sets you up to think critically, and we use that term, critical thinking, so often with liberal arts colleges. For a while, I didn't understand it, but now, I am beginning to realize what it really means.