Back to News
Ana Stambolic '21 Named Yenching Scholar; Will Pursue Master's in China
Announcement
posted
by Andrew J. Concatelli
Trinity College graduating senior Ana Stambolic '21 has been named a 2021 Yenching Scholar and was awarded a full fellowship to pursue an interdisciplinary master's degree in China Studies at Yenching Academy of Peking University in China.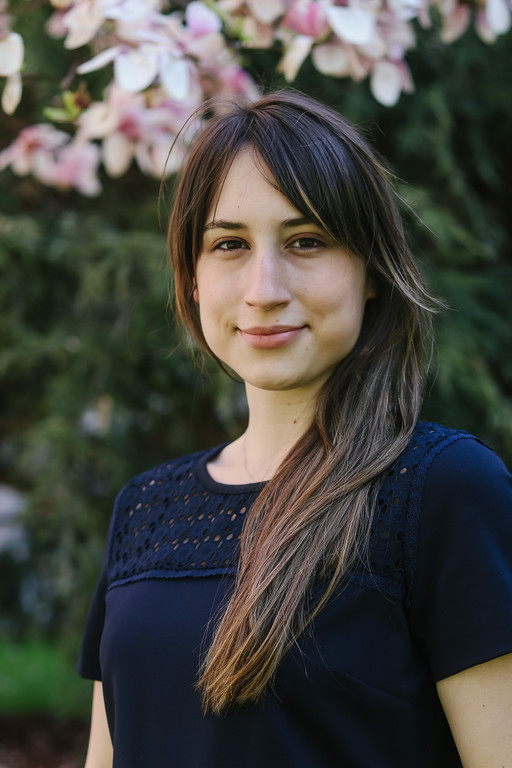 Yenching Academy offers scholars a wide array of humanities and social sciences courses about China and aims to build bridges between China and the rest of the world. "Receiving this fellowship means a great deal to me because it will allow me to continue broadening my horizons culturally and intellectually," said Stambolic, who is double-majoring in Political Science and Human Rights Studies at Trinity. "Because Yenching Academy is focused on interdisciplinary research and collaborative work among an international cohort, it will allow me to deeply engage with my research interests in international relations and global governance."
Hailing from the city of Užice (Sevojno) in the Republic of Serbia, Stambolic was attracted to Trinity by the college's urban location in Hartford and its academic and co-curricular offerings. "I wanted to attend a school that is located in a city and complete internships and fellowships while studying at Trinity," she said. "Moreover, I was certain that I want to pursue a Human Rights major and Trinity is the first school in the U.S. that started offering this major." Before coming to Hartford, Stambolic graduated from UWC Robert Bosch College, a United World Colleges international boarding school in Germany.
While at Trinity, Stambolic conducted research with the Political Science Department, participated in the Model United Nations Club, served as an international student mentor and as a Big Sister in the college's Big Sister-Little Sister program, and worked in the Admissions Office, Residential Life Office, Dean of Students Office, and the Office of Student Activities and Leadership (SAIL). She studied for a year at Oxford University's Mansfield College and completed internships at the embassy of the Republic of Serbia in Washington, D.C., and the Hartford office of U.S. Rep. John Larson. In addition, Stambolic is a recipient of the Trinity College Class of 1922 Award and a Davis Project for Peace grant.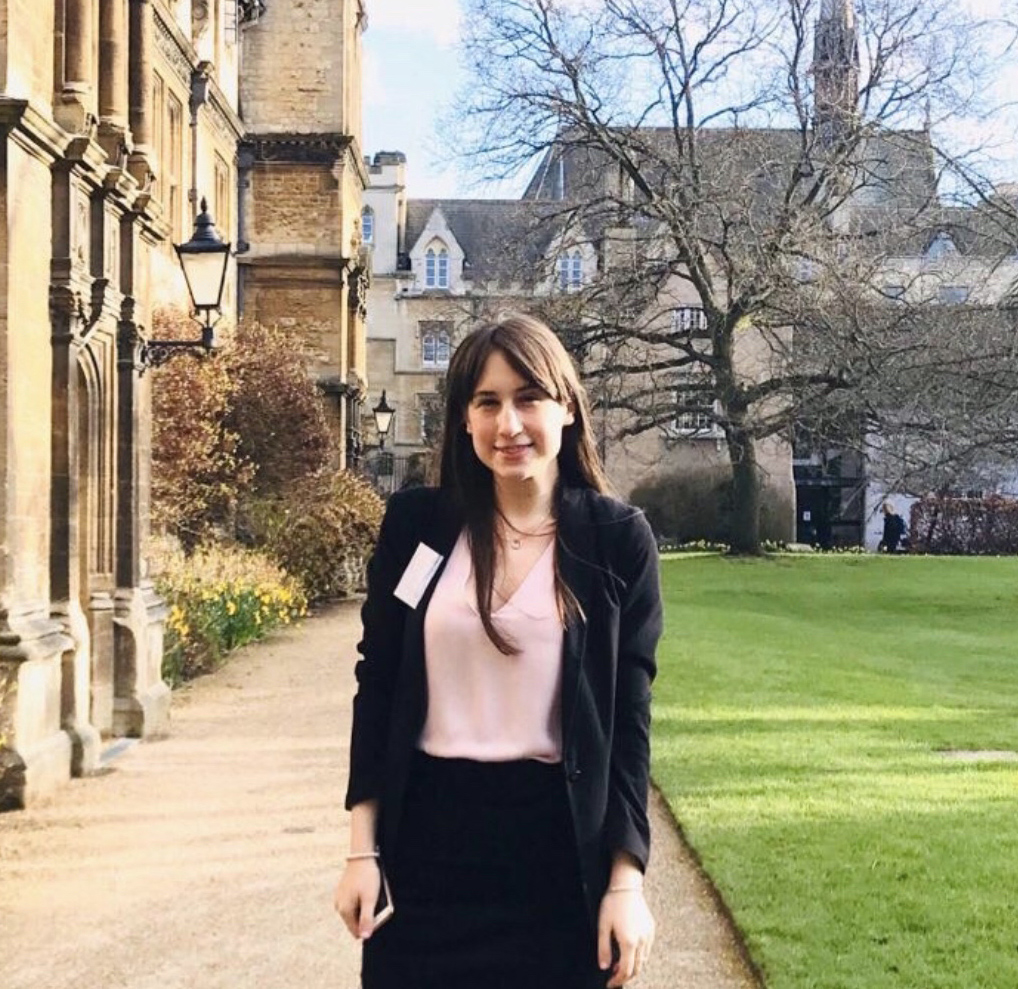 Stambolic said that several Trinity faculty members have played significant roles in her journey. "I want to express my sincere appreciation and gratitude to my academic advisors, [Associate Professor of Political Science] Reo Matsuzaki and [Visiting Lecturer in Political Science and Human Rights] Benjamin Carbonetti, for all of their guidance through my undergraduate career at Trinity. The two of them have set an example of excellence as mentors, instructors, and role models," she said. "Moreover, I would also like to say thank you to [John R. Reitemeyer Professor of Political Science] Anthony Messina and [Associate Professor of Anthropology] Beth Notar for their help and support during the past four years at Trinity."
Matsuzaki noted that Stambolic is eager to build on her strong foundation at Trinity to become an expert in Chinese foreign policy. "Ana understands that the greatest challenges the world faces require cooperation between China and Western countries," Matsuzaki said. "I can say with confidence that she has what it takes—the leadership skills, the intelligence, work ethic, and inner strength—to not only thrive academically at some of the foremost institutions of the world, but also to eventually become a leading voice on foreign policy in her home county of Serbia, and in particular, on matters pertaining to Chinese policy."
Messina added, "Ana's exceptional intellectual curiosity about all things global and political is the driver that ultimately resulted in her successful application for a Yenching Scholarship. From the moment she arrived at Trinity, Ana has been committed to learning as much as possible about the varied regions, governments, and peoples of the world."
When considering the possibilities for graduate studies after completing her bachelor's degree at Trinity this spring, Stambolic was drawn to Yenching Academy's emphasis on multiculturalism, interdisciplinary research, and international cooperation. "I consider these things essential in responding to some of the most pressing challenges of the 21st century—the U.S.-China relationship in particular," she said. Stambolic is interested in a career in international relations and diplomacy and may attend law school after Yenching Academy, with a focus on international law.
Correction: An earlier version of this story incorrectly stated that Stambolic was Trinity's first Yenching Scholar. Noah Gitta '15 was a previous Yenching Scholar.