For years, Bryan Nshimirimana '21 had dedicated his time and energy to practicing and performing with his Atlanta drum ensemble. During the fall of his senior year in high school, his hard work was recognized when he and those in his group landed roles as extras in the Marvel Studios blockbuster film, Black Panther, which recently was nominated for this year's Golden Globe for Best Motion Picture-Drama.
"When we first started filming, seeing those celebrities in my face was like, "Wooow, that's Lupita [Nyong'o], that's Chad [Boseman]," he said. "But the more we were around them, I realized they were just people."
Nshimirimana said he especially enjoyed the breaks between filming scenes on the rocks, when the cast would start freestyling to music. "The drumming groups would start beats, and you would see Lupita and Zuri [played by Forest Whitaker] dancing and rapping, and it was so cool," he said. "It felt great, and the energy was amazing."
Nshimirimana's creative juices have been flowing through his veins since he was about 7, when his father, who came to Atlanta from the East African nation of Burundi, introduced the cultural tradition of playing the Burundi drums to him. Nshimirimana said he takes pride in being a master drummer and playing alongside his father with the Burundi Drummers of Atlanta.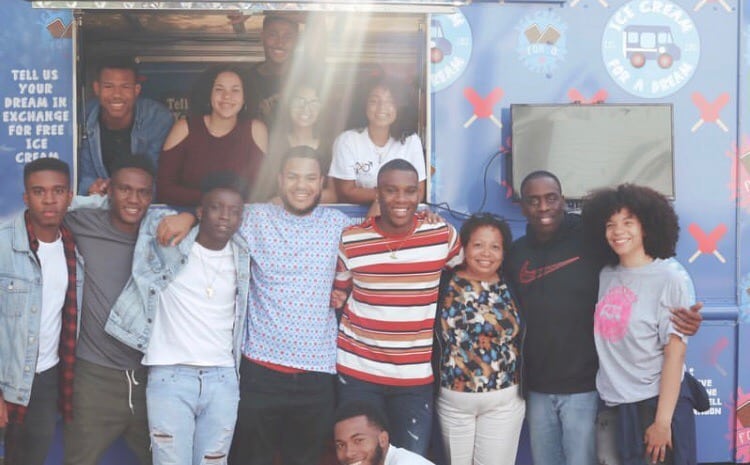 He first got to know Trinity through participating in Preview Weekend, a program for prospective students, where he felt that same type of energy. "I fell in love with the school," he said. "Seeing other students of color and them coming together in the family setting really stood out to me. When I came, I could see I would have a home."
Nshimirimana said sending his Early Decision I application was not a tough choice because he was drawn toward the connections, resources, and opportunities Trinity could provide. "I am the type of person, if the opportunities and resources are there, who is going to take them and utilize them. It's just always been the grind in me," he said. "Trinity does an awesome job at offering opportunities and resources for students, whether it be for your education, your career, or extracurriculars."
This "grind" in Nshimirimana has led him to major in educational studies with a concentration in race and higher education. "Analyzing Schools," with Visiting Assistant Professor of Educational Studies Jia-Hui Stefanie Wong, inspired him to pursue the major. "I wasn't too familiar with the subject, but as the semester went on, I began to really enjoy learning and understanding the complexity of the educational system, which we have given a majority of our life to."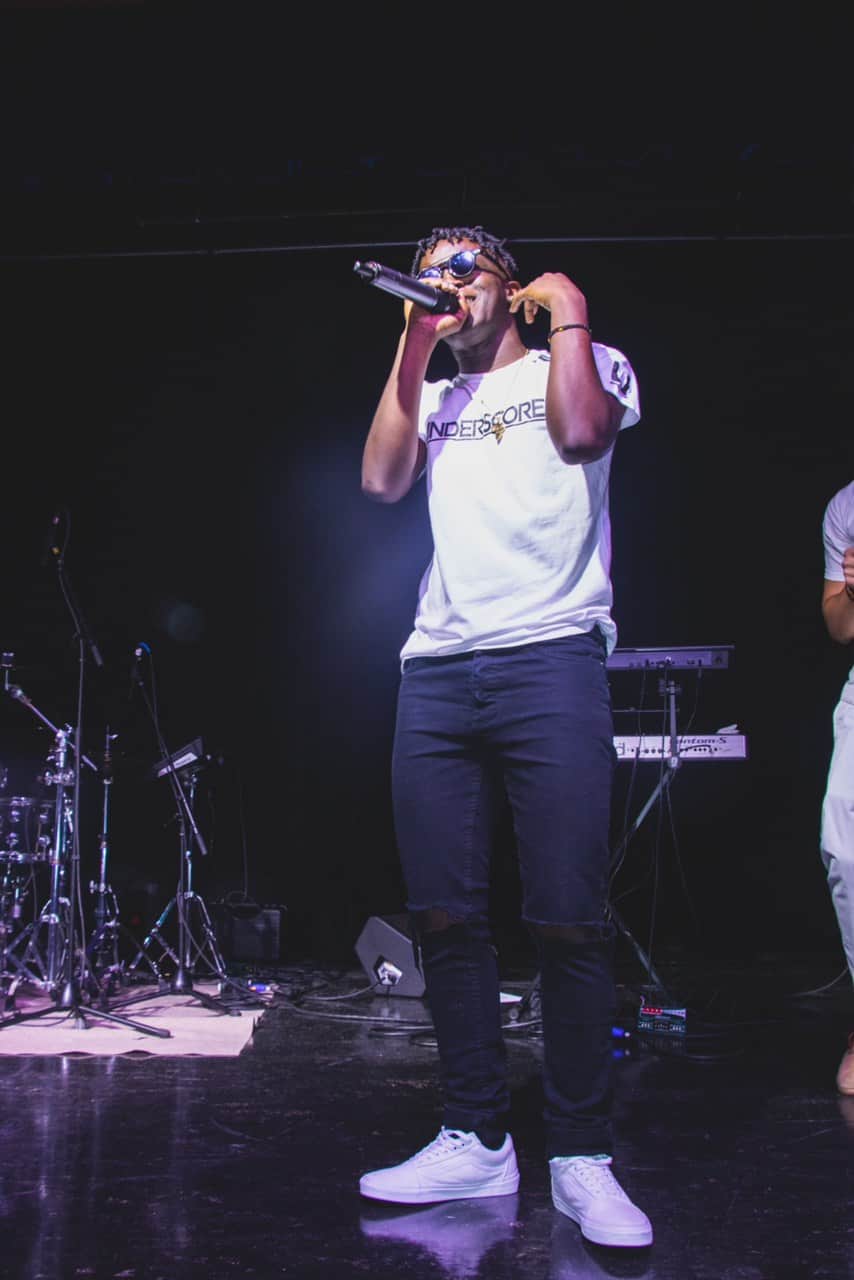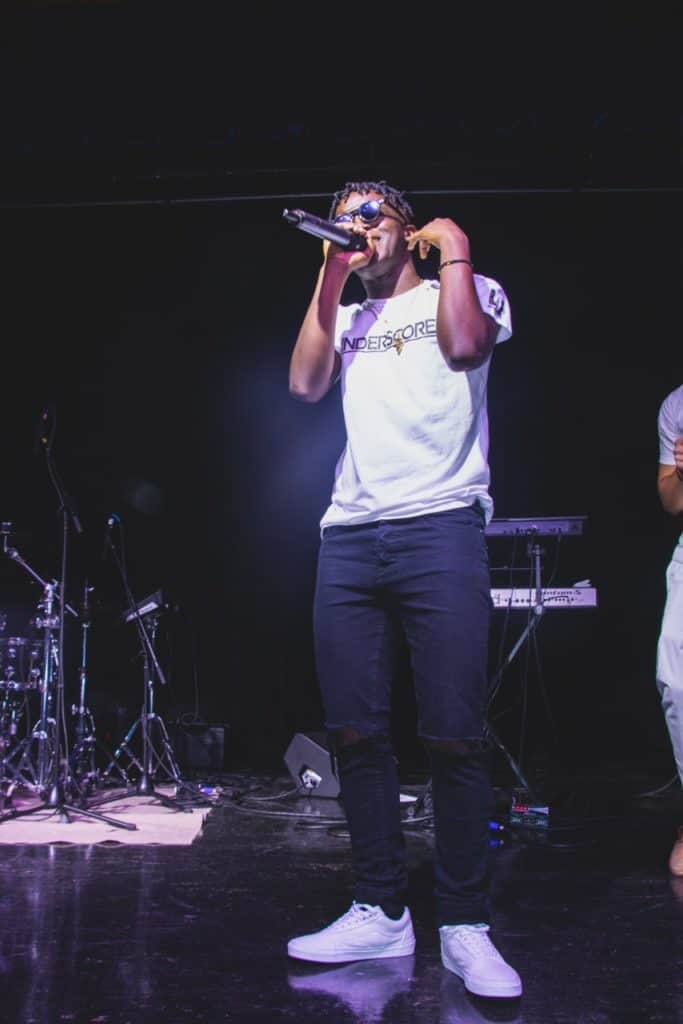 As a first-year student, due to his deep interest in the arts, Nshimirimana applied to the InterArts Program. "Trinity has really helped me develop my artistic values, helping me be more confident in my creations and giving me the platform to express myself," he said. Nshimirimana performed some of his work this past October during the Men of Color Alliance (M.O.C.A.) 14th annual talent show. He also has been developing his music. "I write a lot of spoken word and recently have gotten back into writing musical pieces. Be on the lookout. I'll be dropping something soon," he said, smiling.
Nshimirimana also has been active in community service since high school. "I appreciate Trinity for all of the numerous opportunities I get to be involved with on campus and in the city of Hartford." Taking "Steel Pan Ensemble" with Associate Professor of Music Eric Galm and Visiting Lecturer in Music Curtis Greenidge gave Nshimirimana the opportunity to perform for Hartford residents at the annual Samba Fest—something he said he really enjoyed.
Nshimirimana also is involved on campus. He has served as an ambassador and intern for the admissions multicultural recruitment team. "I learned so much about the admissions process, and it gave me insight into how the facets of the field operate," he said.
He also is the unit manager for event support and works at Mather Hall's front desk. He said he takes pride in being the co-chair of M.O.C.A., through which he and his peers have organized several trips to Union Baptist Church in Hartford, where they have fed those in need.
"It means a lot to me. Whenever there is help needed, I extend my hand; that's the type of person I am," Nshimirimana said. "That's what drives me to do the work we do. It motivates me to stay involved."