Back to News
Alumni Offer 2020 Graduates Career Lessons Learned from the Great Recession
Alumni
posted
by Andrew J. Concatelli
Members of Trinity College's Class of 2020 are graduating in a time of uncertainty in the job market due to the COVID-19 pandemic, but they are not the first Bantams to complete their undergraduate education during a major economic downturn. The classes of 2008 and 2009, for example, graduated amidst the 2008 financial crisis and recession, when finding employment was a struggle for many.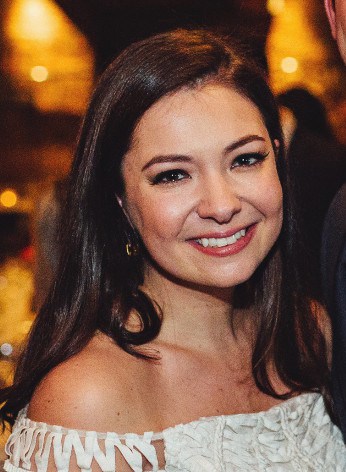 Alexandra Klestadt Patack '09 has been thinking a lot about the Class of 2020 and how similar the present time is to spring 2009, when she graduated from Trinity. "In fact, my mother, Trish Mairs Klestadt'80, P'09, '11, graduated in 1980 under similar economic circumstances," says Patack, who now works as a senior compliance associate at Gemini.com in New York City. "Both my mother and I were art history majors, and in empty job markets we both went to graduate school. I went to an art business program at Sotheby's, which led me down a long and winding path to eventually becoming a lawyer, while she went directly to law school."
While Patack says that graduate school may not be a feasible or attractive option to everyone right now, she believes there are some things that all new graduates can do to help them find their path. "My advice is to look for something to do that will not only fulfill you, but give you the skill set to get to work when the time comes," she says. "Whether this is by taking an internship instead of a full-time job, learning how to code via an online course, taking the LSAT/GMAT/GRE, or publishing a piece of writing or research, it will be worth it in the long run. This is a time to keep working on your resumes, even if it's from the couch."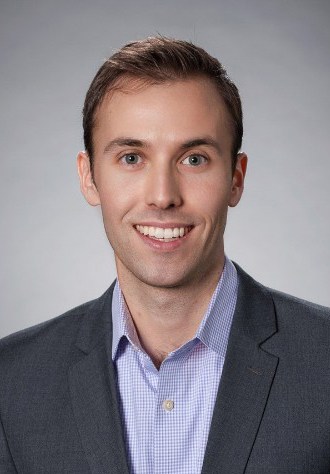 Andrew Maia '08 recalls the challenges he and his classmates faced after graduating from Trinity in May 2008. "I was lucky to have a job during that very scary time, but I recognize that a lot of 2020 seniors may not be in the same position," he says. After majoring in public policy and law at Trinity, Maia spent six years in brand strategy consulting, earned an MBA at Cornell in 2016, and joined Accenture as a business strategy consultant based in New York City.
"If you find yourself without a job or clear next steps, I think it's critical to consider how you can make every day valuable, beyond applying for jobs," Maia says. Today, Maia has some tips and advice for graduates in the Class of 2020:
Reflect on what you want to do. I'd encourage graduating seniors to speak with alumni and look into online/virtual networking events (e.g., Meetup) to really understand what others are doing day-to-day. Podcasts can be another great resource to learn about a field you're interested in or what a company does (simply out of interest or to prepare for an interview). So many people start a career in one field and eventually restart their career after they later discover their true passion. Figuring out what interests you—and knowing what doesn't—is just as valuable.
Learn how a business is built. If you have any interest in entrepreneurship or starting a business at any point in your life, you can use this time to learn the basics of building a business. The podcast "How I Built This" shares fascinating stories and lessons from the founders of leading brands. In addition, I recommend reading Start Your Own Business: The Only Startup Book You'll Ever Need (7th edition). The book offers a lot of practical knowledge and covers content I learned when studying about entrepreneurship in business school.
Build skills through informal practice and training. You can use this time to build new skills using YouTube—from very tactical goals like becoming proficient at PowerPoint or Excel to exploring more specific topics like how to use Instagram advertising. You can also benefit from free online resources like attending virtual "Grow with Google OnAir" classes.
Get some freelance experience. If you don't have an immediate job, you could also consider doing freelance work to help you bridge this period. Sites like Upwork and Fiverr may offer a way to gain real experience and add to your resume while working remotely.
Take a long-term view. Remember that whatever you do immediately after graduation will only be a chapter of your story. This uncertain period of time could be when you learn what you are truly passionate about. But I do think it's really important to make the time count. You should be able to speak to how you used this time to invest in yourself, learn, and grow after you graduated.
Remember there's a reset button. With more experience in your career, you'll likely find opportunities to shift direction and, in some cases, totally pivot your career track. When graduating from Trinity, I wish I knew that earning an MBA at a leading program could be a reset point for me to pivot to a new career (finance, consulting, marketing, tech, etc.). And after six years of working, that's what I did.
Joe Catrino, the director of career development in Trinity's Center for Student Success and Career Development and special assistant to the vice president for innovation, says that Trinity alumni are consistently eager to share their advice and support with new graduates. "In these unprecedented times, it's not surprising that the Trinity community—and especially our alumni—has stepped up for the class of 2020, and I know they will continue to do so."
Catrino adds that one way for new graduates to connect with alumni is through the online Bantam Career Network, which currently includes about 2,000 alumni. "The Trinity network is strong and we encourage all students and alumni to leverage it," Catrino says.
Click here for more resources from Trinity's Center for Student Success and Career Development.