Back to News
Alumna Leads Effort to Support Health Care Workers in L.A.
Alumni
posted
by Bhumika Choudhary '18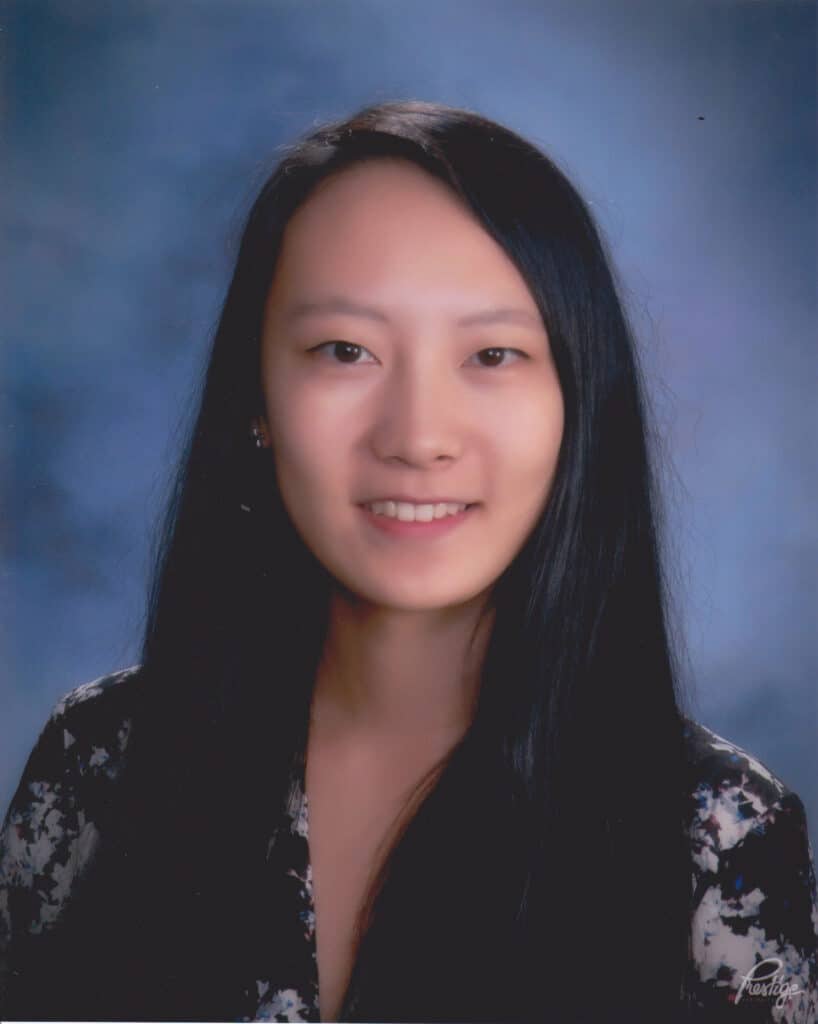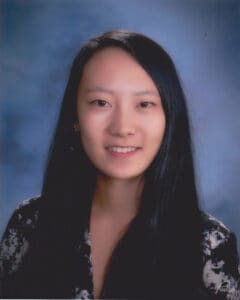 Xiaomeng "Mona" Deng '16, a rising fourth-year medical student at the David Geffen School of Medicine at UCLA, helped establish LA COVID Volunteers (LACV) along with her classmates in March 2020. The organization mobilizes volunteers to support Los Angeles-area health care workers in the fight against the novel coronavirus. Here, the Trinity biology alumna and President's Fellow shares the story of how she is helping people during the pandemic:
How has the end of your third year of med school been impacted by COVID-19?
Prior to the pandemic, I was working around 40 hours per week in the hospital as part of an ambulatory medicine clerkship where we learn how to provide high-quality primary care services to patients. Suddenly, medical students were pulled out of all clinical activities in mid-March due to COVID-19. Now my days are filled with Zoom lectures, coordinating volunteering activities for LACV, studying for the U.S. Medical Licensure Exam (USMLE) Step 2, exercising, playing "Stardew Valley" on Nintendo Switch, and reading for pleasure before bed.
How did you come up with the idea for LA COVID Volunteers?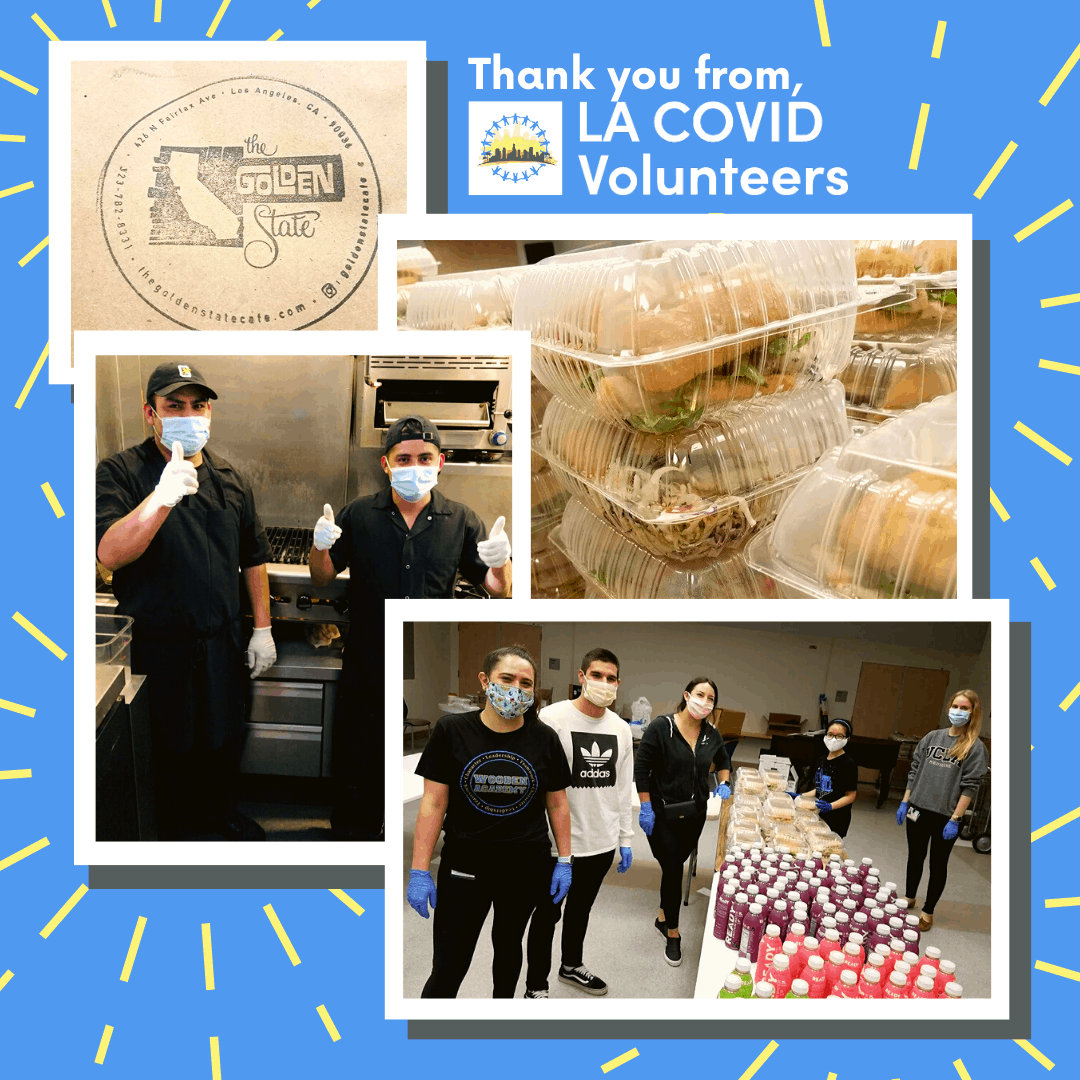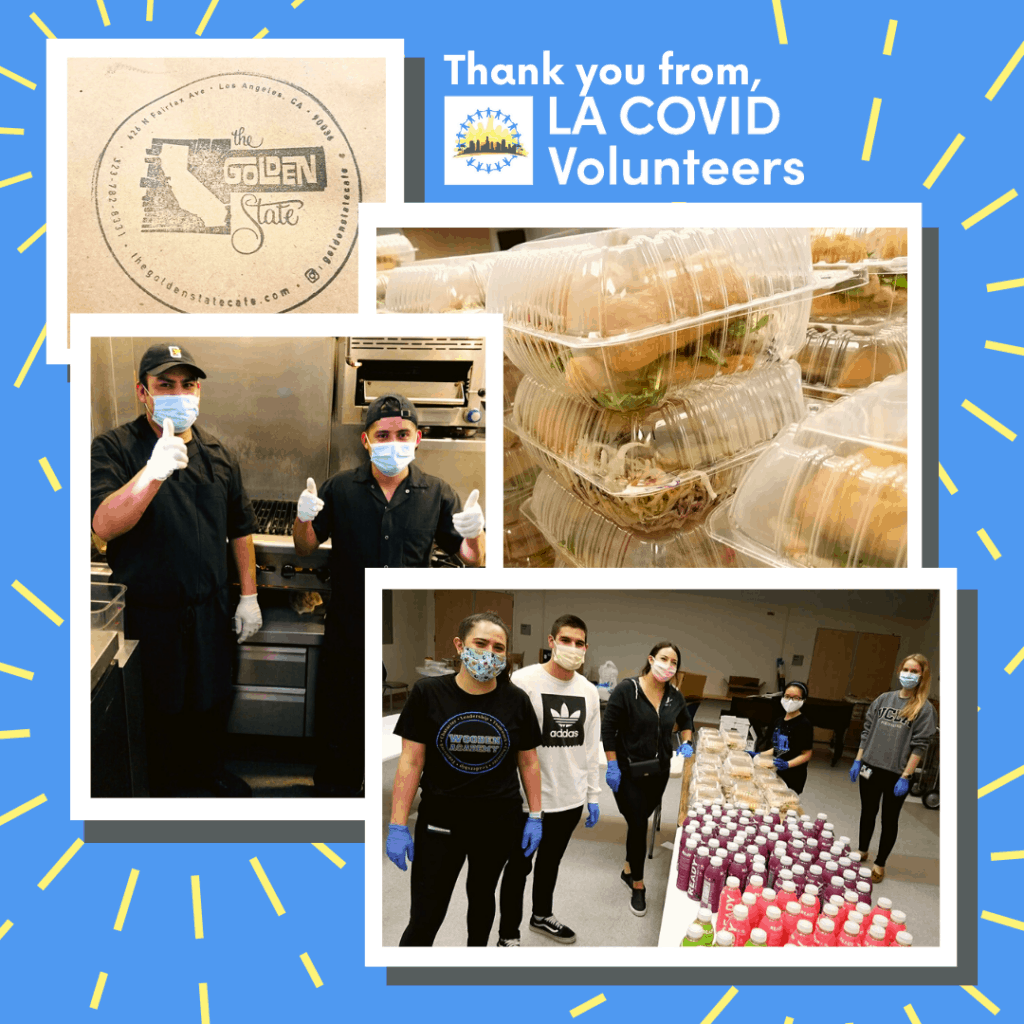 When we were asked to go home, my classmates and I wanted to find ways to help even though we cannot be on the front lines. So we wondered, what can we do to support the health care workers who are on the front lines? We wanted to create an initiative to take care of health care workers because as medical students, we recognize how hard it is to be doctors. For instance, when we were rotating with inpatient services, we spent close to 80 hours a week in the hospital and struggled to find time to go grocery shopping or even attend our own doctor's appointments. We learned of MN COVIDsitters, established by medical students at the University of Minnesota, and decided to model our efforts on that program since there were no volunteering efforts for health workers in L.A. at the time.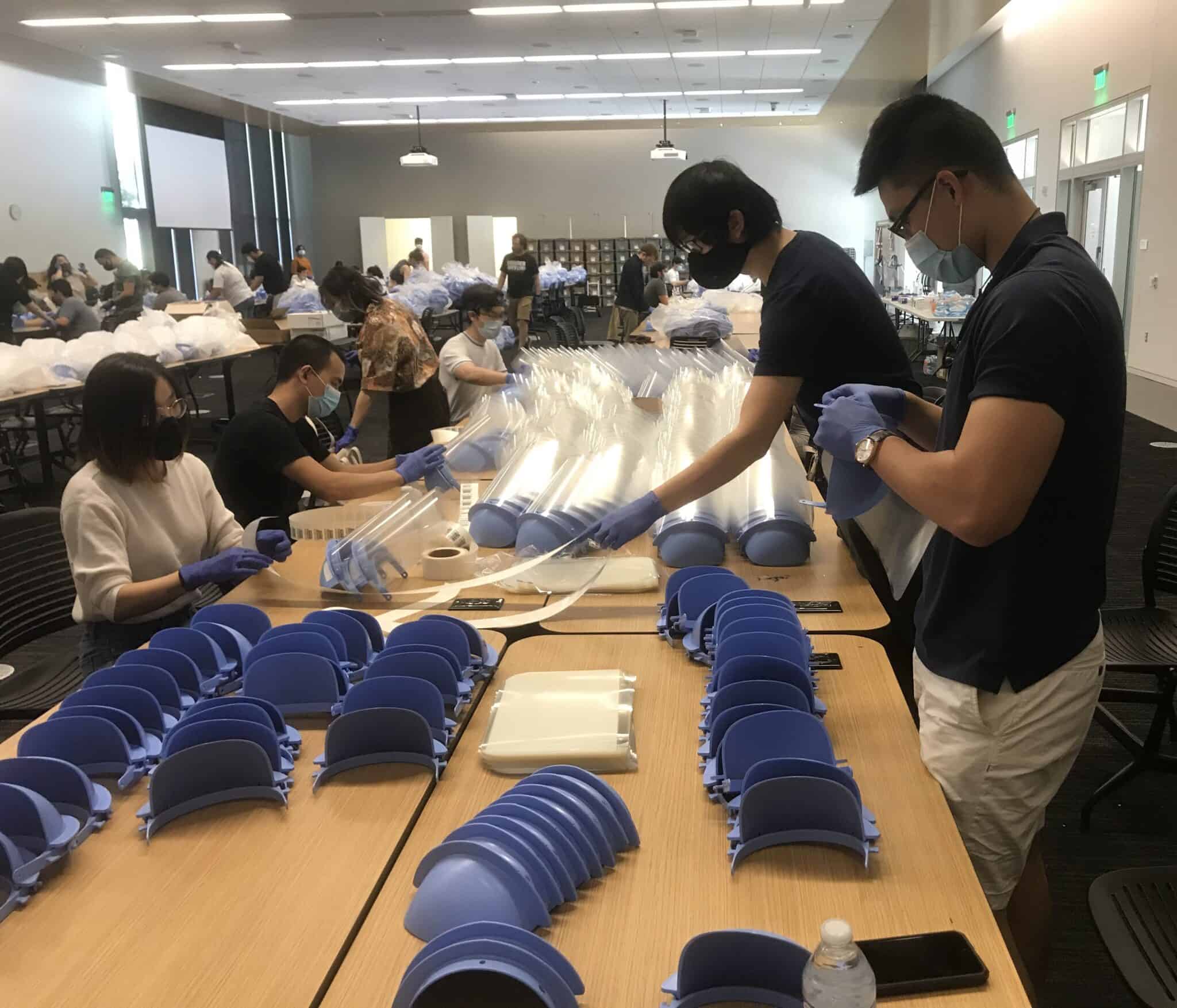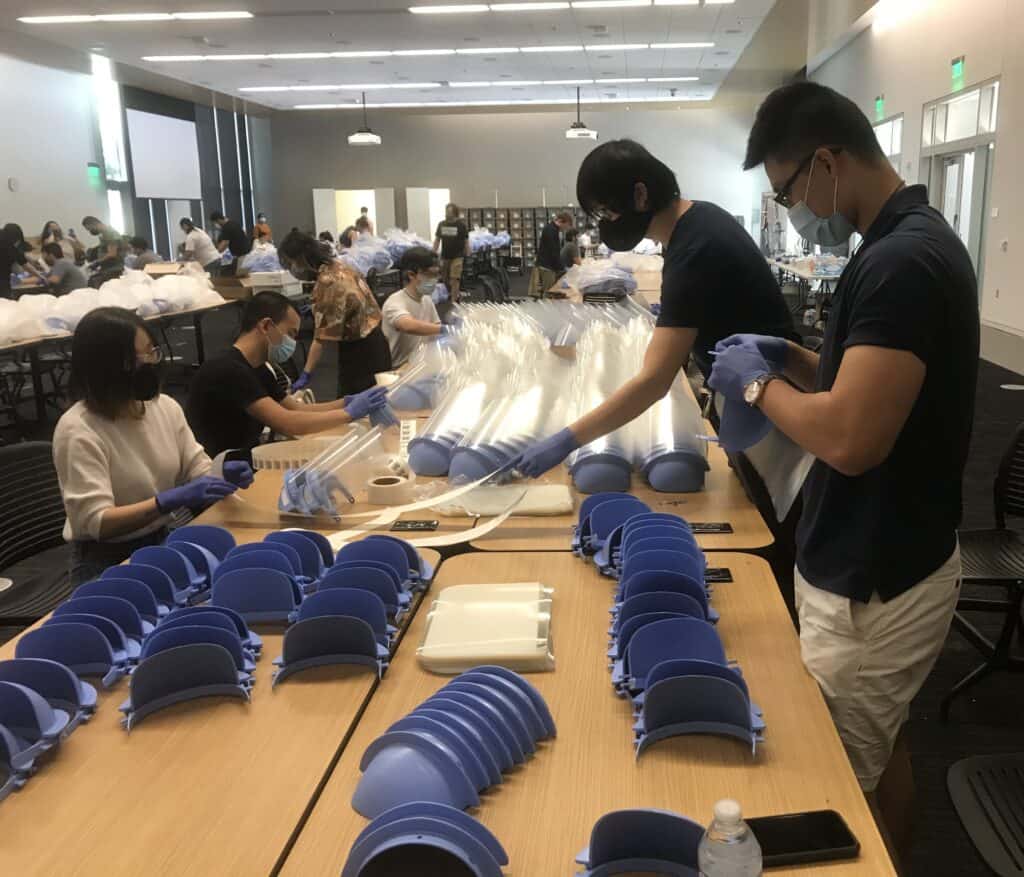 We soon assembled five teams as part of LACV, with each focused on a different area of service: Healthcare Worker Services, PPE (personal protective equipment) Management, Food Corps, Community Partnerships, and Communications. The Healthcare Worker Services team assists families of health care workers with free services such as in-person child care, online tutoring, pet-sitting, and errands. PPE Management organizes efforts twice every week to help construct and distribute face shields to local hospitals. Food Corps connects with local restaurants and delivers hot meals for the staff at county hospitals and also supports local soup kitchens. Community Partnerships gathers the materials and organizes the community volunteers to sew cloth face masks. Communications helps with the overall recruitment and publicity.
What does it mean for you to be involved with LACV?
As a student learning to become a physician, I felt powerless sitting at home. Many of us wished we could help take care of non-COVID patients in the hospital and share the workload with our resident and attending physicians, but we soon recognized that the help we could provide cannot offset the trouble we would bring by consuming PPEs, which were in critical shortage at the time in many hospitals. When I eventually joined the chat groups and email chains, and came up with the idea of LACV with five other students at my school, I felt empowered because I finally found a way to make myself useful in the battle against this horrible pandemic.
What has the response been to LACV?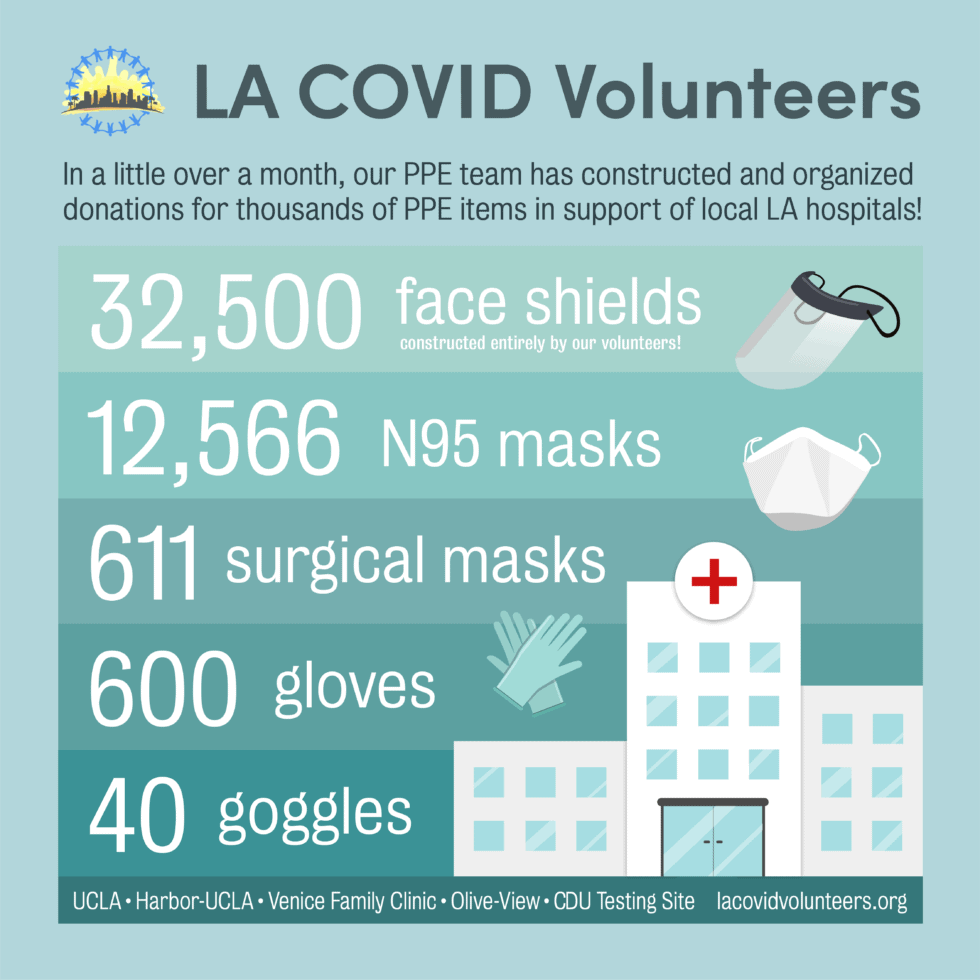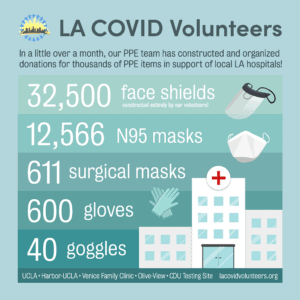 We have received an outpouring of support from the community. We have over 700 volunteers and counting. Our volunteers have been able to support over 60 health care families, facilitate the donation of over 12,000 N95 masks, and created over 30,000 face shields with our own gloved hands. High schools in the area also contacted us for assistance to organize a virtual career fair. We are just happy to help in any way we can.
Was there something you learned or pursued at Trinity that helped prepare you for putting this initiative together?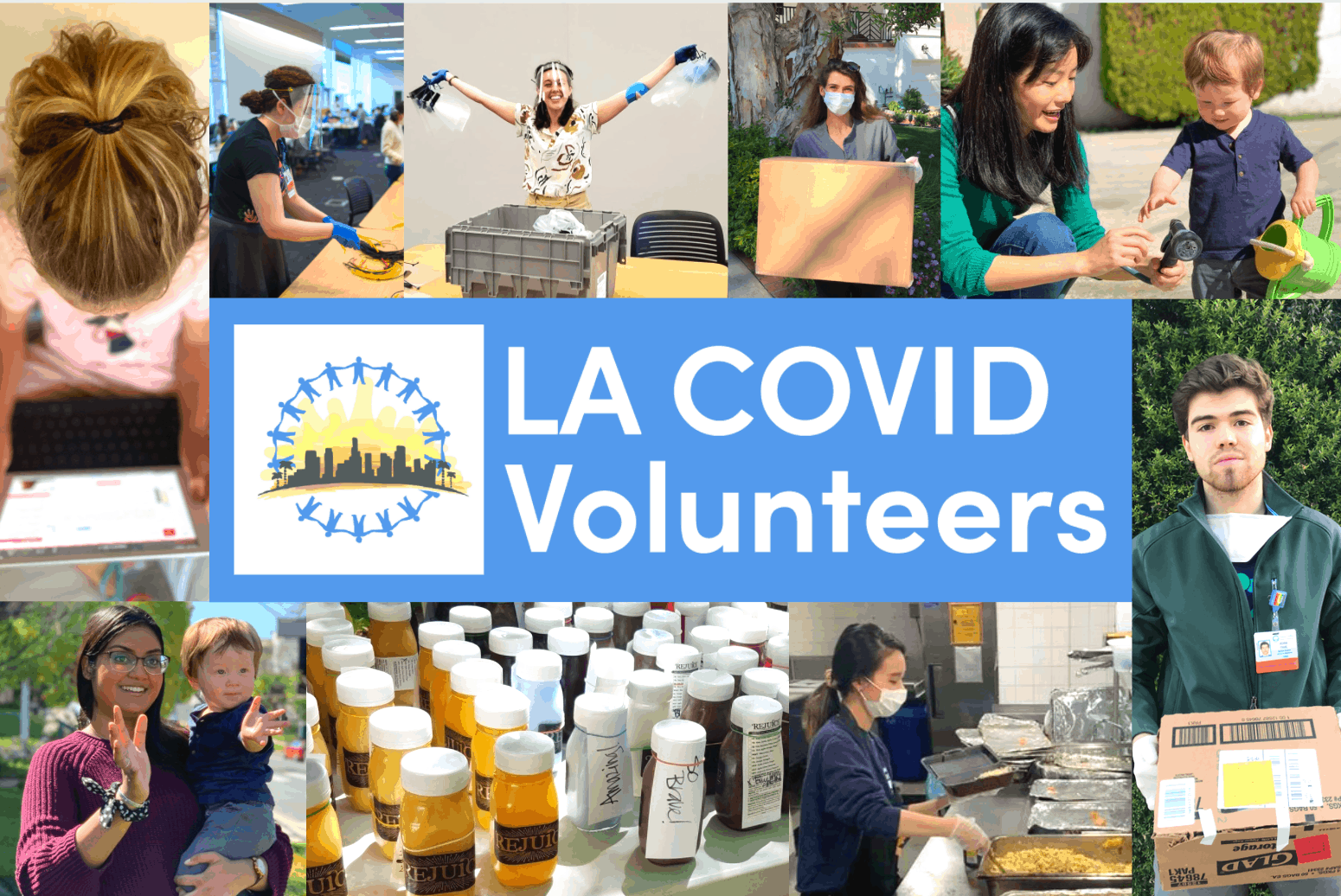 Trinity helped me prepare for medical school and for organizing community service initiatives. I would not have made it to David Geffen School of Medicine without the guidance of my mentor, Dr. Alison Draper, and other amazing professors that I had the chance to learn from at Trinity. I also participated in community services and led a team of people with different passions and skills during my time as an undergraduate. I asked for donations and organized fundraising events for Lions Club and built a community when I served as the president of the International House (iHouse). These skills are intangible, but Trinity gave them to me and contributed to who I am. Now, I do not feel shy to step up because I feel like I can do it, so I do.
What advice would you give to others who want to help?
Wherever people are, there are a lot of initiatives like ours created across the country. Find those and volunteer a few hours of your time every week. Remember how difficult it was for you and me to shop for common household items? It's 10 times as hard for someone who is needed in the hospital during this crazy time. They go into the hospitals before sunrise, spend all day saving lives, and leave the hospital after sunset. Their children still need to be looked after, their dogs still need to be walked; they also need groceries, hand soap, and toilet paper. This is a time to come together.