Back to News
Alexandra Hevko '24 Receives Beinecke Scholarship for Study of Authoritarianism and Group Psychology
Academics
posted
by Hannah Lorenzo '24
Alexandra Hevko '24, a double major in psychology and political science with a concentration in comparative politics, received a highly competitive Beinecke Scholarship this year, making her the fifth Trinity student to be named a Beinecke Scholar and the first since 2007. As one of the 2023 Beinecke Scholars, Hevko received a $35,000 scholarship toward graduate school.
The Beinecke Scholarship Program invites approximately 135 colleges and universities in the United States to each nominate academically high-achieving junior students for the scholarship. Students are awarded scholarships to pursue graduate education in the arts, humanities, or social sciences. This year, the program received 87 nominations from the participating institutions, and 20 students were selected as the 2023 Beinecke Scholars.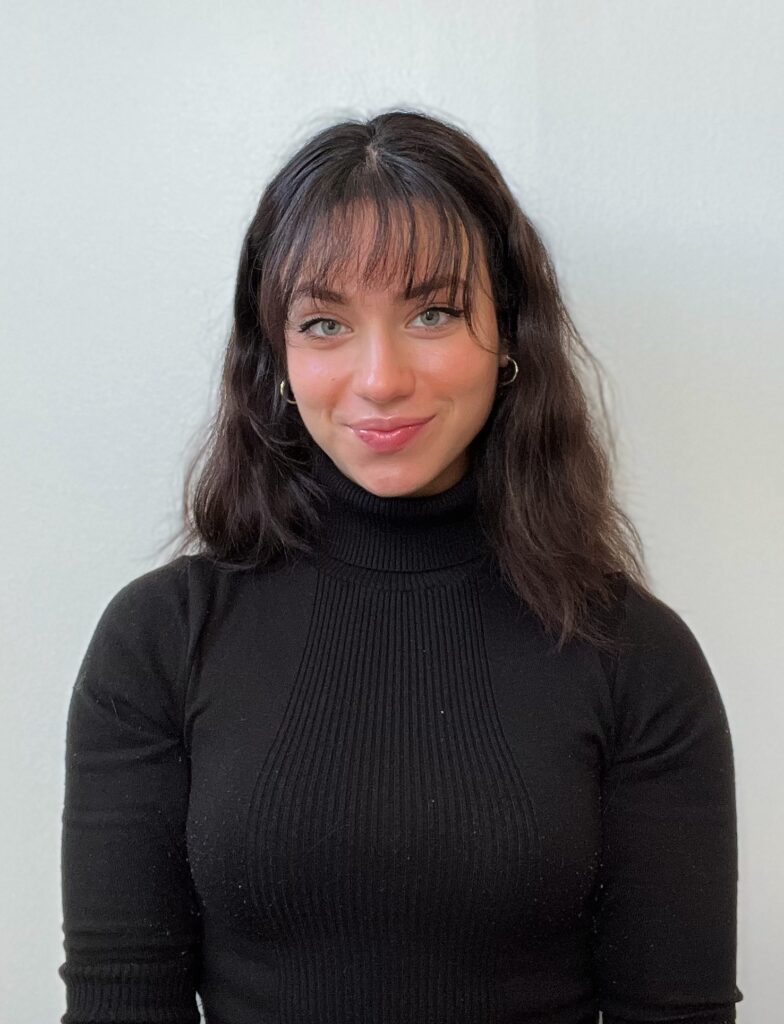 Hevko, of Vernon Hills, Illinois, was nominated by Trinity based on her graduate plans to research authoritarianism through the lens of group psychology. Her research topic directly ties to her academic goals at Trinity. "Going into college, I knew that I wanted to study both psychology and political science," Hevko said. "I happened to be taking courses in social psychology and authoritarianism at the same time, which is probably one of the best decisions I've ever made. Going from one class to the other, I could see social psychological phenomena being explored through a political lens within authoritarianism."
Along with her academic interests, Hevko's family heritage also resonates with her intended research. Hevko said, "My background as a Ukrainian-American is a big part of my identity, and it helps to have a personal connection to your studies. My family is from Ukraine, and that's specifically why my study of authoritarianism centers on Eastern Europe."
Hevko said that the current war in Ukraine pushed her to study and understand this pressing topic that has a daily impact on people across the globe. "As the world tries to progress and develop stronger democracies, the field of study that I want to go into and the questions I want answered will help us overall," she said.
While at Trinity, Hevko developed this research focus with her scholarship advisers, Reo Matsuzaki, associate professor of political science, and Alisha Holland, lecturer and coordinator of introductory psychology. Political science courses, including Matsuzaki's course, "Authoritarianism: Politics of Domination and Resistance," helped Hevko understand the intersectionality of these fields. "In our class discussions, I learned that through authoritarianism, you can see how group psychology and group dynamics build up regimes," Hevko said. "It is fascinating to see how individuals think and interact with one another to form groups that create massive movements or changes in governments, and our understanding of what the world should look like."
Matsuzaki has engaged with Hevko in her studies since her sophomore year at Trinity. "What has made Alex such a joy to teach—and what has ultimately led her to winning this scholarship—is her passion and intellectual curiosity. What I have done over the years is help Alex discover the set of issues she cares about the most so that she could focus her intellectual energies into tackling a specific set of research questions," Matsuzaki said. "What she has done is to develop an intellectual perspective by incorporating the various articles she read and the ideas she discussed in both her political science and psychology courses into her unique understanding about politics."
Matsuzaki's "Statebuilding" course also influenced Hevko's decision to pursue this research after Trinity. Hevko said, "I had a project that required me to do intensive research into a political science question. Specifically, I wrote about current literature on authoritarianism. By studying a subject so in-depth for a whole semester, I realized that I want to continue doing research on a larger scale. That's what brought me to the idea of doing a senior thesis and postgraduate studies."
As Hevko's scholarship adviser, Matsuzaki helped craft her research statement for the Beinecke Scholarship. Matsuzaki said, "The research topic Alex seeks to take on as a Ph.D. student—why authoritarian regimes receive popular support from its people—is both important and under-studied. This is a new and exciting avenue for research on authoritarian regimes, and one that Alex is especially well equipped to investigate."
During the spring 2023 semester, Hevko is studying abroad at the University of St Andrews in Scotland, where she is taking courses on international relations and psychology. "Studying politics in a place that is not the United States gives me a different perspective on how the world views the country," Hevko said. "Being an American student who has studied politics from the American perspective all my life, this shift gave me the opportunity to push myself academically. I knew that studying abroad was the best way to get a more global interpretation of the political climate."
With the support of the scholarship, Hevko plans to continue her studies at Trinity in her senior year while exploring opportunities for her graduate education and her career.
"Next semester, I am looking forward to taking 'Intergroup Relations,' and based on the fact that I want to study how group psychology affects authoritarianism, that will be a great class for me to further my studies," Hevko said. "My ultimate goal would be a career in international relations or diplomatic engagement that will help me either consult policies or do more research on how we best foster democratic governments abroad."