Making a Name for Himself
Eddie Hayes '20 is a student who cannot be defined as just one thing. He's a leader both on campus and in his work as the CEO of Underscore, a digital outlet that showcases and connects up-and-coming artists who want to promote their talents.
"A lot of people get boxed in, and if there's one thing Trinity has taught me, it's do both: be a student and express," Hayes said.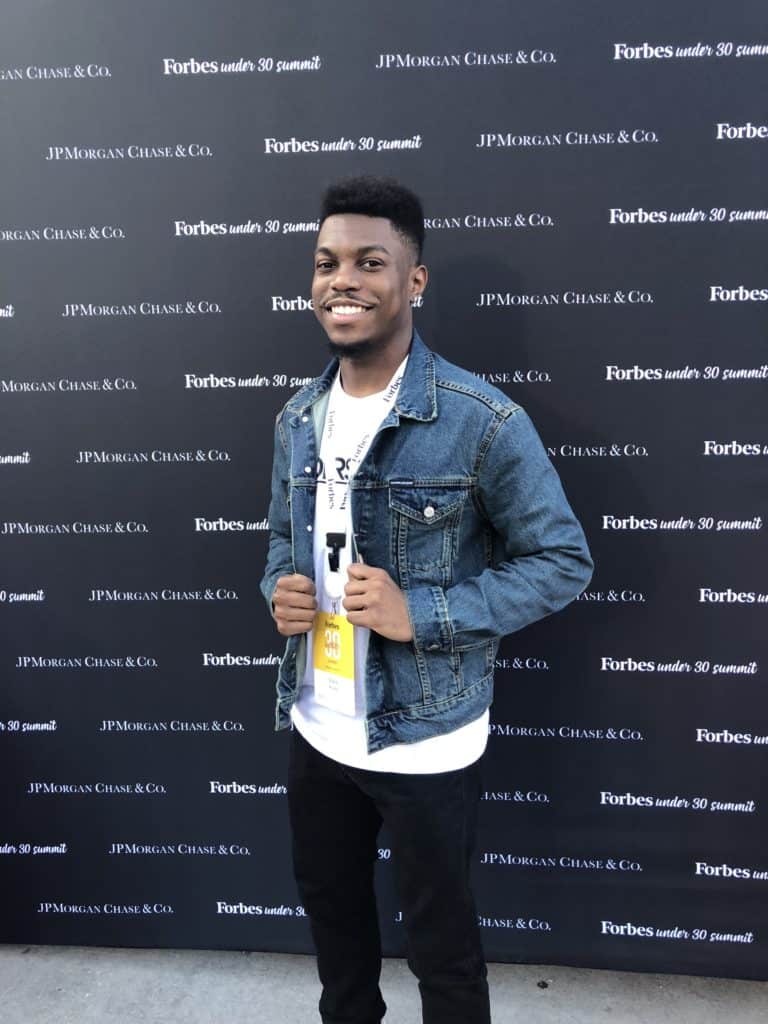 Hayes was encouraged to display his rapping and writing talents within days of arriving at Trinity as a first-year student. The Welcome Back Block Party, a staple of New Student Orientation attended by many from the creative community—including alumni—has programming that opens the microphone to freestylers. With a little push from people he would soon call friends, Hayes was "spitting bars," or rapping, in front of the crowd.
As a sociology major at Trinity, the Brooklyn native knows the value of making human connections, establishing networks, and leveraging social capital to improve himself and the community around him. He's the cultural house coordinator of the Umoja House, alumni relations chair for Imani: Trinity College Black Student Union, a Preview Weekend host, and a student worker for event support. He's also involved in intramural sports and has received Faculty Honors for several semesters. He said that the faculty and staff at Trinity, especially his adviser, Visiting Lecturer in Sociology Tanetta Andersson, have encouraged him to take on leadership roles in all that he does.
Underscore was born when Hayes met with friends in New York's Union Square on a Friday after work during the summer of 2017. "It started out as a promotional hub, where we wanted to help promote talent with creatives of any medium: musicians, photographers, poets, illustrators, models," Hayes said. "We just wanted to say, if you're doing something big and you want exposure outside your immediate social circle, join us. We started Instagram and Facebook pages where we could funnel that."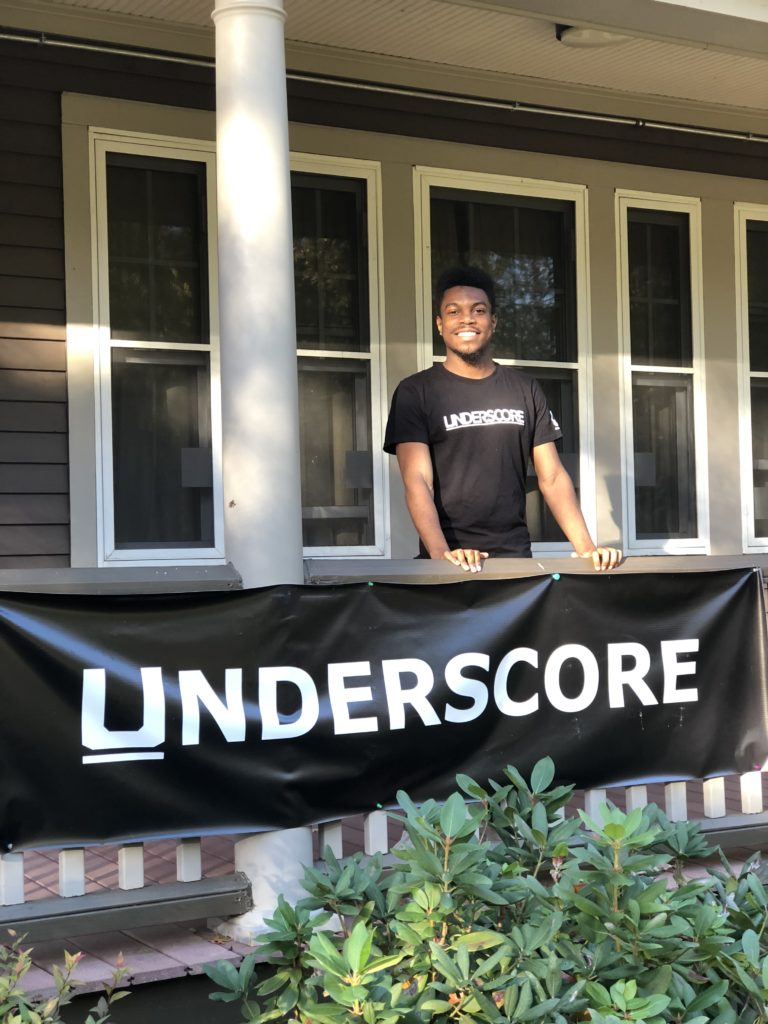 Hayes said Underscore is in "complete network expansion mode," with a following in Connecticut, New York, and Boston. The company is preparing a campus ambassador program, which will recruit students in several college towns to promote the network, coordinate Underscore showcases and parties, and provide hiring opportunities for student creatives. "Underscore's universal mission is to supply endless opportunity to uplift creatives and help them make a name for themselves," Hayes said. "That's our slogan: 'Make a name for yourself.' " The Instagram page has more than 2,000 followers—including musician and actor Nick Cannon and NBA player Joakim Noah—and 140 promotional posts.
Hayes's cousin, Darin George, the company's chief technical officer, is hard at work developing the Underscore website and app, poised to be a platform for content curation, brand promotion, network expansion, and talent monetization. Hayes said he hopes Underscore's reach is likened to the Facebooks and Twitters of the world but cares more for the transformative impact it has on the creative community. "Underscore helps paint the picture of a world where we inspire entrepreneurial autonomy for creatives, where we combat the concept of the starving artist," he said.
Hayes added that he and those he has surrounded himself with at Trinity have embraced the liberal arts mission and have refused to stay creatively boxed in. Like a growing number of students, he has explored and expanded his interests beyond the classroom. Hayes said that this growth has fostered a sense of pride in being a high-achieving student, joining and supporting a creative community on and off campus, and expanding Underscore.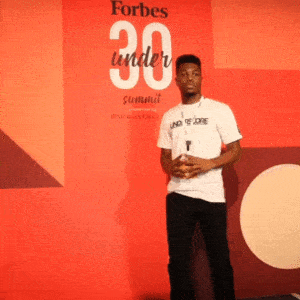 In October, Hayes had the opportunity to travel to Boston to participate in 2018's Forbes Under 30 Summit. This four-day conference brought together thousands of young leaders and entrepreneurs from 24 sectors and industries to connect with each other and get one-on-one time with potential investors and contributors. While attending the summit's workshops and networking events, Hayes said, he felt inspired and grateful to be afforded the opportunity to connect with fellow Gen Z and Millennial entrepreneurs.
Hayes noted that Underscore's results have been very rewarding, and he is appreciative of the support and level of involvement from those at Trinity. He added that Underscore is a perfect fit for the Trinity community because of the students' creative talents.
"All my closest friends are doing big things, balancing academics and exploring career options. They strive to make a name for themselves, be it through DJing, motivational speaking and community service work throughout Hartford, diving into fashion or creative writing," he said. "We keep ourselves grounded and motivated. It's inspirational."
Written by Daniel A. Garcia '17