Welcome to the new Trinity College Academy of Lifelong Learning (Trinity-ALL), where we highlight the outstanding work of our faculty as teacher-scholars and share their work with the wider community.

Welcome from the Directors
For years, Trinity-ALL has offered short courses in the Hartford area, taught by exceptional Trinity teachers.  Now, we are expanding our reach to our global Trinity community, with a diverse range of online activities including talks, webinars, interviews, and short courses.  We are excited to offer a program that shares the breadth of our faculty's expertise while continuing our commitments of the past.
Kevin J. McMahon
Co-Director, Trinity Academy of Lifelong Learning
John R. Reitemeyer Professor of Political Science, Director of the Graduate Program in Public Policy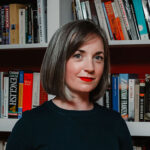 Jennifer Regan-Lefebvre
Co-Director, Trinity Academy of Lifelong Learning
Professor of History
---
EVENTS
For 2020-2022 events and media, click here.
---
Tuesday, January 31st, 12:15 pm EST on Zoom.
(Watch a recording of the event here)
The War in Ukraine: Continuing the Conversation

with
Sam Kassow '66
Charles H. Northam Professor of History, Trinity College
and
Sven Holdar
Political Geographer and CEO, Americana AB
moderated by
Kevin McMahon
John R. Reitemeyer Professor of Political Science, Trinity College
---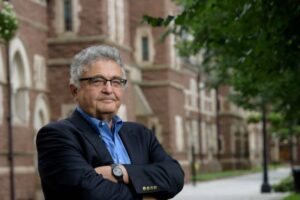 Samuel Kassow '66 , Charles H. Northam Professor of History at Trinity College, is the author of many studies on Russian and Jewish history including Who will write our history: rediscovering a hidden archive from the Warsaw Ghetto, which was translated into eight languages and made into a film: as well as Volume 9 of the Posen Anthology of Jewish Culture, published by Yale in 2019. He was part of the scholarly team that planned the POLIN Museum of the History of Polish Jews in Warsaw and is currently engaged in a project organized by Yad Vashem in Jerusalem to write a history of the Holocaust in Poland. He has been a visiting professor at several universities including Harvard, Toronto and Dartmouth. Professor Kassow holds a Ph.D. from Princeton.
---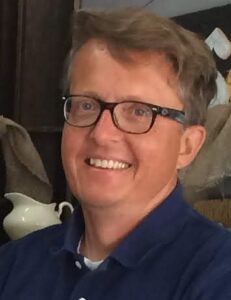 Sven Holdar is a political geographer (Ph.D., Colorado) who spent seven years in Ukraine, first with the Civic Education Project in Donetsk and Kiev, and then with European Commission in Kiev. He also taught in Russia for two years and worked for four years in both Armenia and Georgia with the OSCE. He has written on the regional differences in Ukraine and has travelled extensively across the country. He is currently the CEO of Americana AB in Stockholm, Sweden.
GET IN TOUCH
Academy of Lifelong Learning
Trinity College
300 Summit Street
Hartford, CT 06106