Laboratory Work to Wilderness
Trinity College Vernon D. Roosa Professor of Applied Science Susan A. Masino's accolades run long. She is the co-author of three books, author of more than 50 neuroscience articles published in scientific journals, a dedicated teacher and tireless researcher, an advocate for applied science, and a crusader for forests and the environment. She has been featured on "The Academic Minute" for work on brains and forests. A recent publication was quoted in a piece in The New Yorker.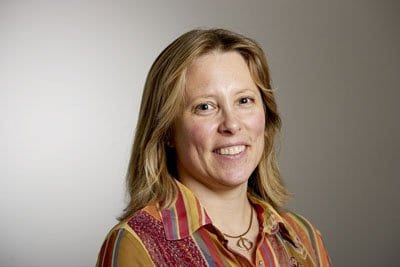 On September 17, the college celebrated Masino's appointment as the Vernon D. Roosa Professor of Applied Science with her inaugural lecture. During the lecture, Masino connected all of her work under the mantle of brain health. Principal in her discussion was Masino's insistence that applied science be pursued with an approach of "fearless kindness." To do so, she asks, "How can science make ourselves better, make our lives better, and make our planet better?"
From the molecular level, to vast expanses of natural space, Masino's approach is a representation of how embracing the liberal arts can impact our environment and our bodies. In discussing her life's work, Masino weaves together stories of scientific opportunities and roadblocks, reflections on Henry David Thoreau, and consideration of Connecticut's renewable energy policy. She puts forward two principal conclusions: "Healthy brain metabolism is essential for good health," and "We need nature preserves." Undoubtedly, these conclusions straddle a broad spectrum of biology and neuroscience. She is quick to acknowledge this, saying frankly, "I'm usually talking about either brains or forests."
Metabolism and Brain Health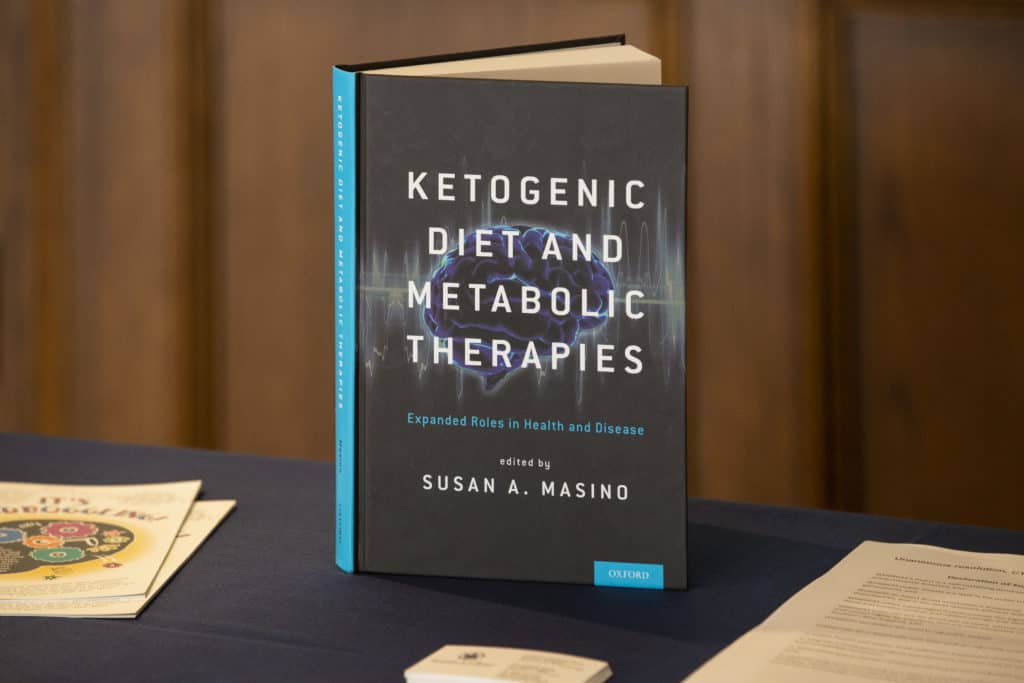 In most of her work Masino studies the ketogenic diet, a metabolic therapy that is based on changing the ratios of fat, carbohydrate, and protein. She has long focused on the relationship between a ketogenic diet and adenosine, a molecule known to be a neuromodulator, a neuroprotector, and major factor in behavioral and physiological processes.
Masino makes it clear that dramatic physiological responses to what we eat should not surprise us. The ketogenic diet has been shown to have positive impacts on severe illnesses like epilepsy for nearly 100 years. "Our brains are very adaptable and dynamic, but they require a lot of energy to keep going," she said. Healthy metabolism, Masino explains, is essential to prevent and could even help even reverse pathologies: "It's like money in the bank, our brain's reserve fund to delay or even prevent pathology."
Masino shared that interest and research in metabolic therapy is growing, but that it has been underutilized and understudied historically because of several systemic limitations: lack of information in the medical school curriculum, lack of financial incentives as compared to drug therapies, lack of consistent and adequate dietary support for patients and families, and a bias toward new innovative ideas and against diet-based treatment. Her interest in the ketogenic diet, its mechanisms, and its impact on neurological and physiological health is because of the promise of metabolic therapy in helping to address numerous common pathologies.
Preserving Natural Resources for Public Health
Masino's advocacy for an open-minded approach to public health and brain health is what connects her seemingly disparate interests in neuroscience and forest conservation. In many ways, conservation was a natural progression for Masino's work. "I approach the natural world with the same principles as neuroscience: First, do no harm. Focus on prevention. And finally, sometimes things take time." Fueled by the reality that there is a dearth of good tools to prevent and treat many neurological diseases, Masino supports having natural forest ecosystems available for public use to offer numerous low-cost benefits for a community and personal health; besides immediate human benefits, they are the best way to prevent species extinction and are a rich source of molecules for future new medicines.
Masino and her colleagues in the scientific community attribute physiological and psychological benefits to forests and green space. For example, forest bathing has been shown to significantly lower blood pressure. Movement through natural environments improves creativity – even for the mobility impaired who may be sitting while experiencing nature. Masino also explains that natural environments have a positive association with good mental health. Natural healing has taken root even in traditional hospitals like Walter Reed National Military Medical Center, where they have constructed The Green Road, a woodland garden near a tranquil stream for service members overcoming post-traumatic stress disorder, traumatic brain injuries, and other challenges.
Masino is passionate about conservation for many reasons and urges that "forests need interdisciplinary science, now. Forestry as a profession helps us manage forests in specific ways and provide resources, but recent science makes it clear that nature-based solutions provide us the best hope for addressing the climate crisis and protecting native species." Recently she collaborated with a climate scientist and an ecologist on the unrealized benefits of proforestation – protecting and growing some existing forests as intact ecosystems for maximal carbon sequestration and ecological and structural diversity. "We must be careful with the natural world and make sure we're not running it over, piece by piece, with good intentions. Forests benefit brain health and represent a way to preserve our natural heritage, an oasis of quiet reflection, and the place where natural selection and evolution is still taking place." Hear Masino talk about proforestation with the New England News Collaborative here.
Proteins to Proforestation
Masino's work spans from brain-altering impacts of tiny molecules that have been present since before life began earth to the colossal task of protecting the earth's forests as we face current global crises. In each of these, the interdisciplinary, collaborative approach she takes embodies the power of liberal arts education. She credits three things in driving her toward this dynamic work: financial aid from her own undergraduate institution, Tufts University; the liberal arts as a place of creative and interdisciplinary exploration; and tenure as providing freedom to take on bold endeavors. She shares her career success with students by making them partners in her research, working together in her lab, and even co-authoring papers together. She is involved in the local neighborhood as well, supporting the community garden at Trinfo.Café. Ultimately, Masino tries to embody Trinity's mission statement, "Engage. Connect. Transform," challenging both her students and her community to think critically about their health from inside, out.
Vernon D. Roosa, H'67, of West Hartford, Connecticut, established the Vernon D. Roosa Professor of Applied Science Chair in 1976.
Watch Masino's full lecture here.
For more details on Masino's neuroscience research, click here.
To read her published neuroscience research, click here.
Learn more about the ketogenic diet here.
Learn more about proforestation here or read the original paper.
To support natural forests and proforestation in New England, visit:
CT Land Conservation Coalition, Forever Wild Model Easement
Written by Tess Dudek-Rolon