Investigative Journalism for the Public Good
Jacqueline Rabe Thomas M'17, who earned her master of arts in public policy at Trinity College, was recently named one of seven journalists in the U.S. to receive a yearlong grant from ProPublica, a nonprofit newsroom that aims to produce investigative journalism in the public interest.
Thomas is using this grant to investigate how housing policies affect education, health, and other outcomes in Connecticut. The grant is part of the ProPublica Local Reporting Network, a program supporting investigative journalism at local and regional news organizations.
Thomas, who earned her undergraduate degree in journalism and political science from Bowling Green State University in Ohio, pursued a master's degree in public policy at Trinity as a complement to her career path as a reporter for The Connecticut Mirror. "I kept thinking about what could support the work I am doing now that could help me improve my articles and make them better in form," Thomas said.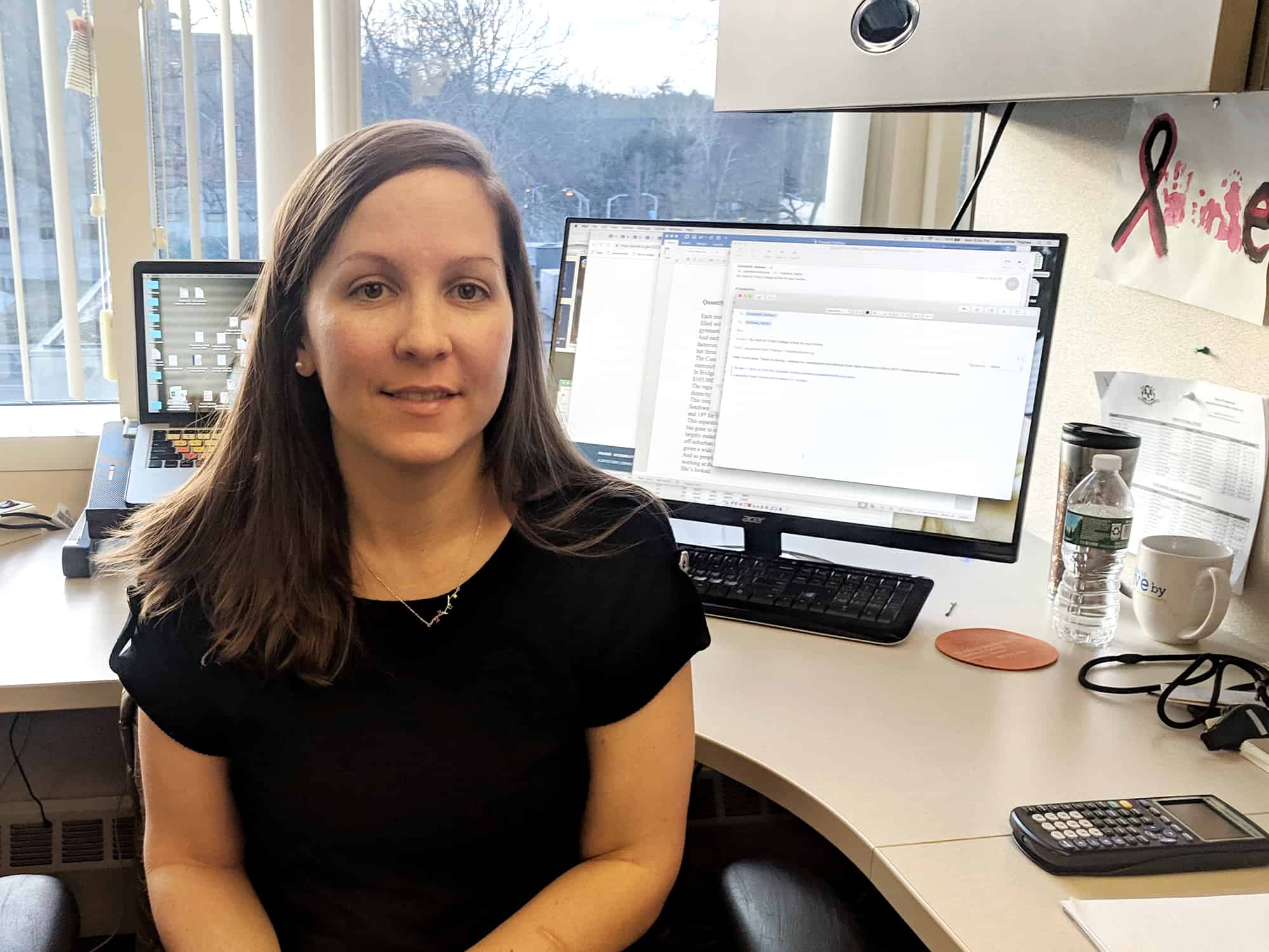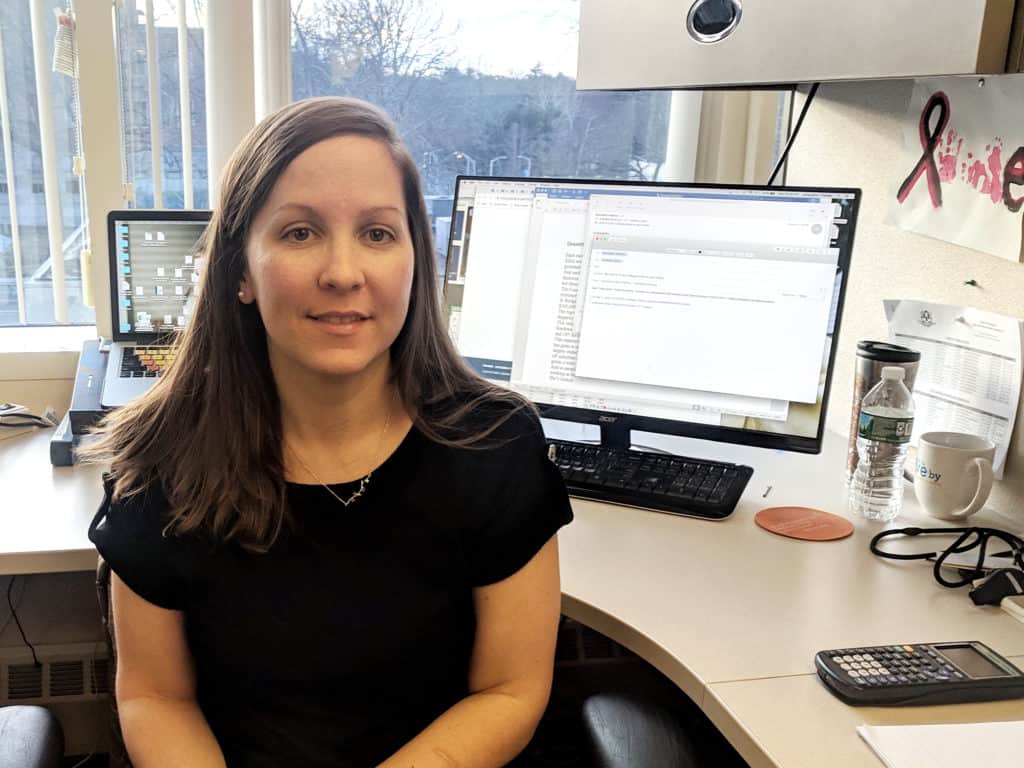 Taking two to three classes each semester allowed Thomas to complete her Trinity master's degree in three years. She took a variety of courses and learned about research methods, ethics and public policy, constitutional foundations, and nonprofit management. "My courses helped me think more holistically about the issues I cover, as well as research techniques," she said. Thomas added that she learned to look at policies from different and interesting angles. "Hearing directly from those who have studied or worked in various areas—the judicial system, health care industry, municipal government, the nonprofit sector—helped me better understand those arenas," she said.
At Trinity, Thomas decided to focus her master's thesis on school funding outcomes in Connecticut. "I cover education for The Connecticut Mirror, and I have long wanted to dive into how school funding operates in both policy and practice," she said.
Trinity Associate Professor of Legal and Policy Studies Adrienne Fulco, who supervised Thomas's thesis, said that Thomas brought a lot of local knowledge to this project and was able to create a framework through her classes to broaden her understanding.
Fulco explained that Thomas had to bridge the gap between writing as a reporter and writing for an academic audience for her thesis. "Journalism and public policy often deal with similar topics of public concern," Fulco said. "Jacqueline brought a reporter's keen eye and reliance on evidence to her public policy work at Trinity. She applied those journalistic skills to her thesis as she carefully analyzed problems and developed strong, persuasive arguments."
The ProPublica grant will allow Thomas to spend a year researching how housing policies affect education, health, and other outcomes in Connecticut. "ProPublica is paying for my salary so I'm exclusively on this project for the next year. The whole concept behind the local reporting network at ProPublica is to give local reporters the ability to really dive deep into subjects they have always wanted to dive deep into, but just haven't had the time," Thomas said. "I've been covering education, and I've long wanted to look into how it is that the school demographics are the way they are, and that's essentially housing. Most people go to school in their local neighborhood schools, so I wanted to look at what housing patterns are and how we compare to other places."
Kevin J. McMahon, John R. Reitemeyer Professor of Political Science and director of the graduate program in public policy, said, "Jacqueline's success is a wonderful example of how our grad students can use their degrees to pursue their interests and accomplish significant change in the world."
In addition to a master of arts in public policy, Trinity offers graduate programs in American studies and English. Accelerated B.A./M.A. dual degree programs are available in neuroscience and American studies. Click here for more information about graduate studies at Trinity.
Written by Katie Cort '19