First-Year Mentors: Helping Students Find Their Place
Emily Wickles '20, who is pursuing a major in psychology and a minor in rhetoric, writing, and media studies at Trinity College, is a mentor to 15 first-year students. She is involved in the Venture Trinity women's leadership program, the Newman Club, and Alpha Chi Omega's Lamda Mu chapter, and is a writing intern for Trinity's Office of Communications for the fall 2019 semester. Below, Wickles reflects on her experience in the First-Year Seminar Program as a mentor to new Trinity students: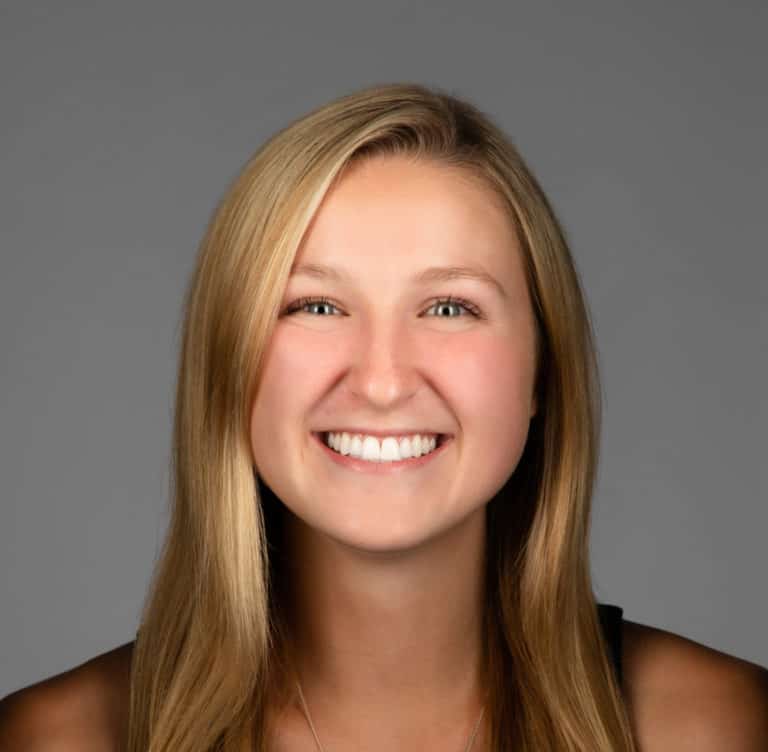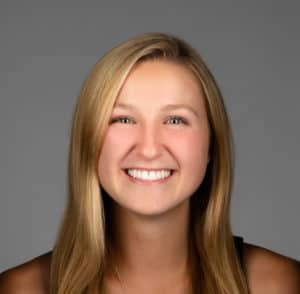 The first year of college can be an overwhelming time for incoming students who are living in a new place, meeting new people, and adjusting to a new routine. When I arrived at Trinity, I had never lived away from home. While I could not stop smiling, my stomach was filled with butterflies and excitement. I was able to overcome the initial challenges of starting college with the help of the mentor assigned to my first-year seminar. As a senior, I now feel honored to uphold the first-year mentor legacy and provide guidance and support to students in the Class of 2023.
Upon their arrival at Trinity, students enroll in a first-year seminar in the fall semester. The seminars are normally small and discussion-based, so there is lots of collaboration and conversation. Each seminar has a different topic, often based on the professor's passion, and includes a mentor from the junior or senior class. I was honored when Randolph Lee '66, associate professor of psychology and director of Trinity's Counseling and Wellness Center, asked me to be this year's mentor for his seminar, "Mind/Body and the Concept of Mindfulness."
The "Clinical Psychology" and "Psychotherapy" courses I had taken previously with Professor Lee taught me the importance of being in tune with one's emotions and assisting those who are struggling. A healthy and supportive environment can dramatically affect a student's sense of self, happiness, and motivation. Throughout my time at Trinity, I have tried to create a supportive environment for myself and others; I have been a mentor for a variety of programs—like Venture Trinity and the Big Sister-Little Sister Program—and within the classroom as a teacher's assistant. Each of these experiences has been rewarding and taught me more about myself, so I was happy to accept Professor Lee's invitation to be a first-year mentor.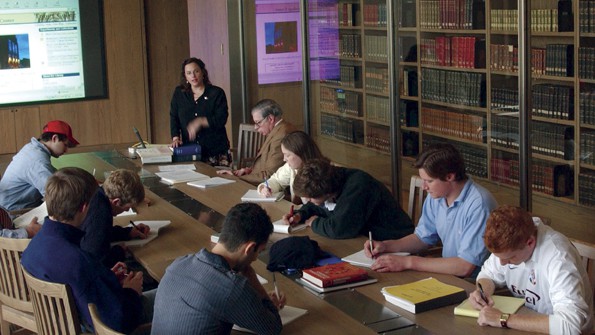 Mentors provide support from a student perspective, both socially and academically, in a way that a faculty or staff member could not. I believe it is my responsibility to help students form their identities at Trinity and find their place on campus. I take pride in knowing that, as an upper-year student, I can advocate for first-years and always have their backs. It's good for them to see a friendly face on the Long Walk, especially in those first few weeks on campus. As Sam McCarthy '21, a sociology major with a community action minor and the mentor for "Lights, Camera, Society: Sociology Through Film," said, "As first-year seminar mentors, we provide students with support both inside and outside of the classroom to assist with their transition to college."
Part of my duties includes helping my mentees with course registration and exploration. I encourage them to take a few foundation classes and then at least one "passion course." Many of my first-year students are interested in psychology, and as a senior psychology major, I can offer honest advice about what I have found helpful and what I would do differently. Conversations about majors, minors, and courses happen during frequent academic check-ins I hold during the semester.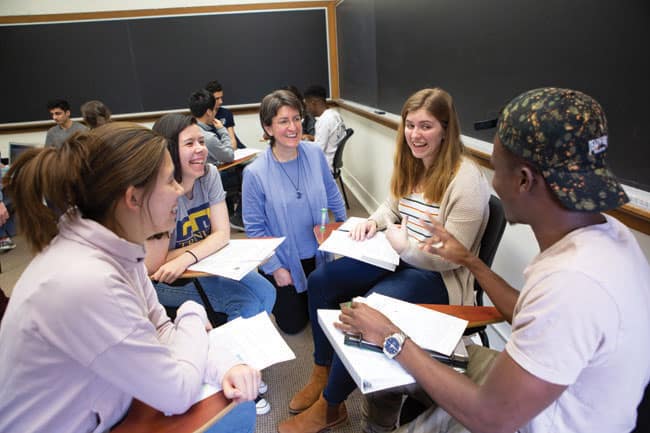 To help the mentors host events and bond with their first-year students outside of class, the First- Year Seminar Program provides each mentor with a budget. I believe food creates a social environment, so I make sure each of my events includes something to eat. I try to make the events fun so students feel comfortable and willing to share how they are feeling. I knew I could always go to my first-year mentor to talk, and I want my mentees to feel the same.
There is a lot of unstructured time in college, so to ease this transition, I encourage first-year students to get involved in Trinity's community. I feel it is valuable to hear genuine advice from a peer, so I am open and honest about my campus involvement, which includes organizations ranging from academic, to religious, to social. If I have a bunch of meetings to attend, it makes it easier for me to plan my homework, workouts, and friend time. Staying busy helps me to stay organized and succeed, so I have passed that advice on.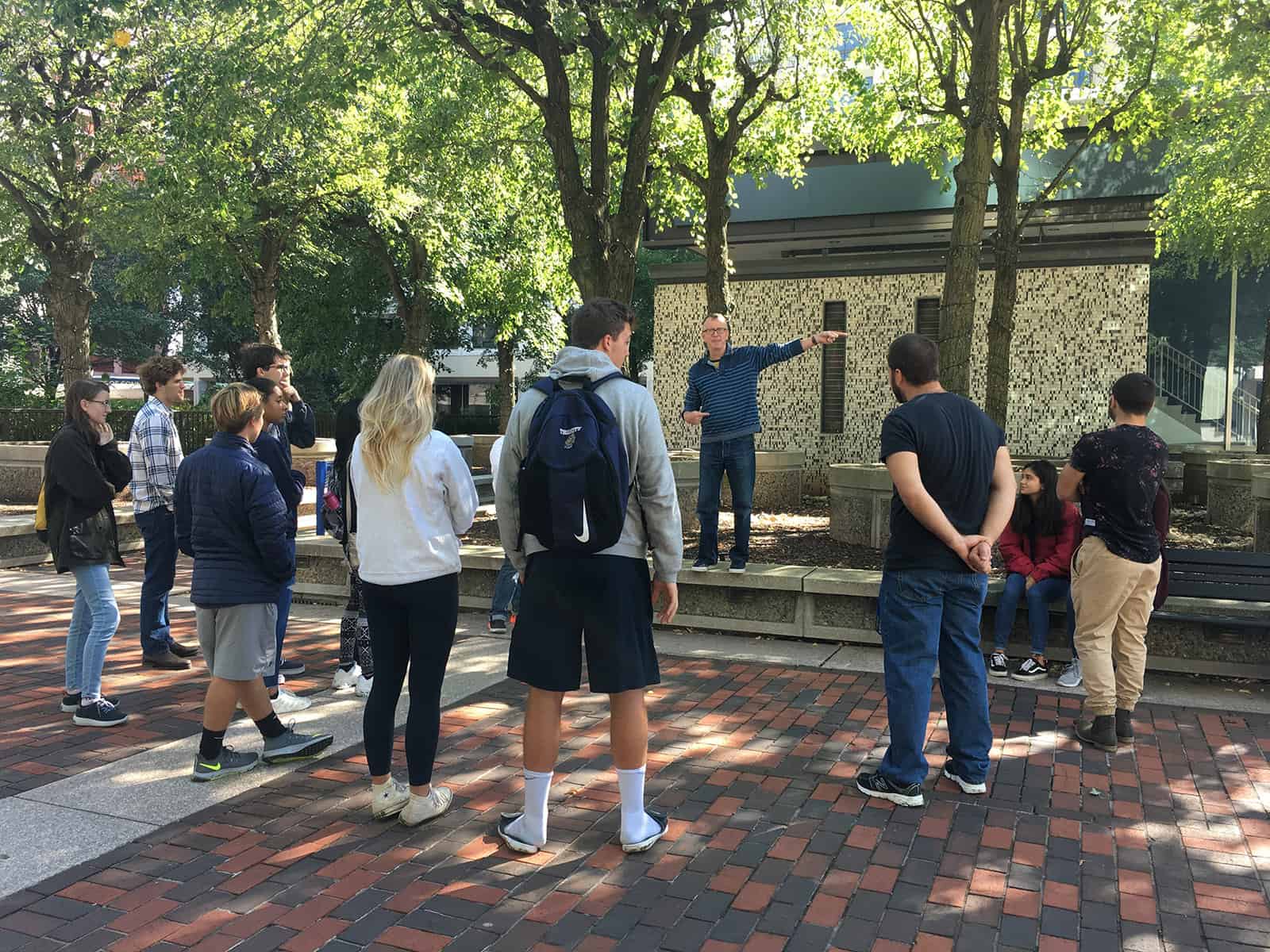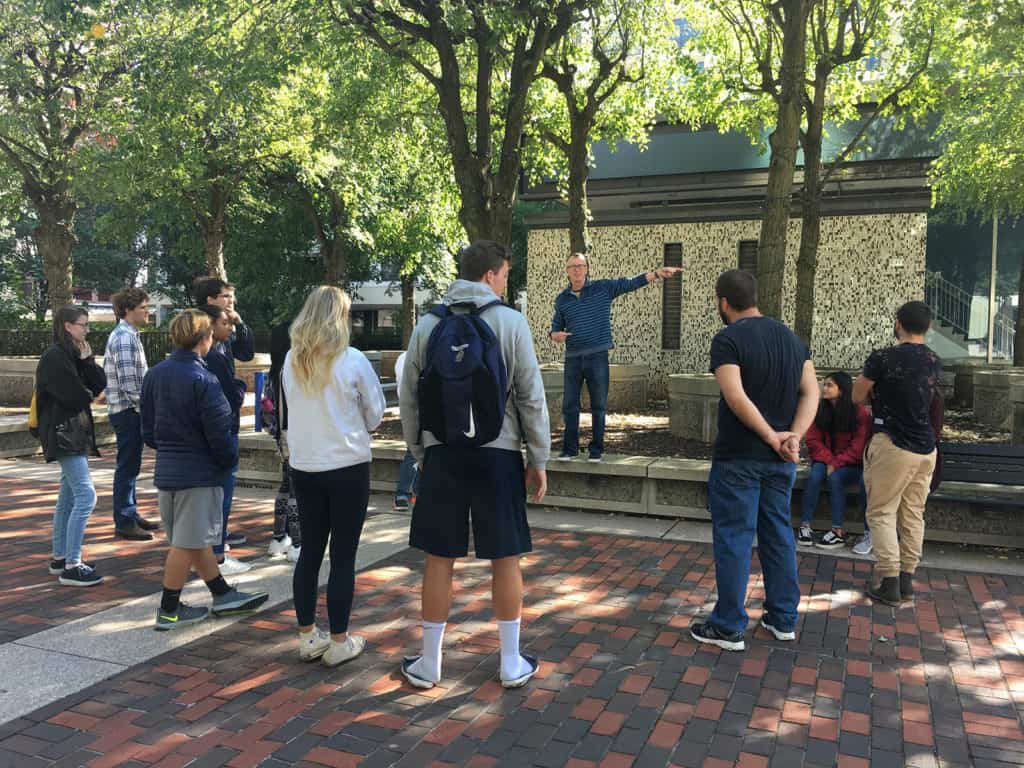 A first-year seminar is a place where students can feel safe asking for help. It's important to acknowledge the seriousness of the course, but also to emphasize it as a learning experience. I use the seminar as an opportunity to teach my first-years organization, punctuality, and self-advocacy, and to help them see how to conduct themselves professionally over email and in person. I want my mentees to walk away from their seminar feeling confident in their ability to communicate effectively with college faculty, staff, and administration, and to make the best use of all the resources Trinity has to offer.
Mentee-mentor relationships do not and should not stop after the seminar is over. These relationships are indicative of a greater mentoring culture at Trinity in which students feel a sense of accountability and willingness to help with the well-being of others. Personally, I remained friends with my mentor even after my first semester of college. I hope my students know I am always here to support them throughout their first year and beyond.
Written by Emily Wickles '20
To learn more about Trinity's First-Year Seminar Program, click here.