The New Long Walk: $32.9 Million Restoration Completed in 2008
From the Fall/Winter 2008 edition of The Trinity Reporter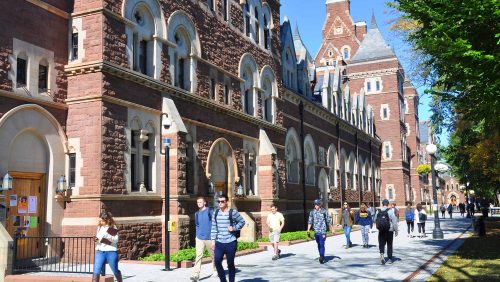 The newly renovated and restored Long Walk welcomed its first occupants on August 28, 2008, following a yearlong, $32.9-million restoration and renovation.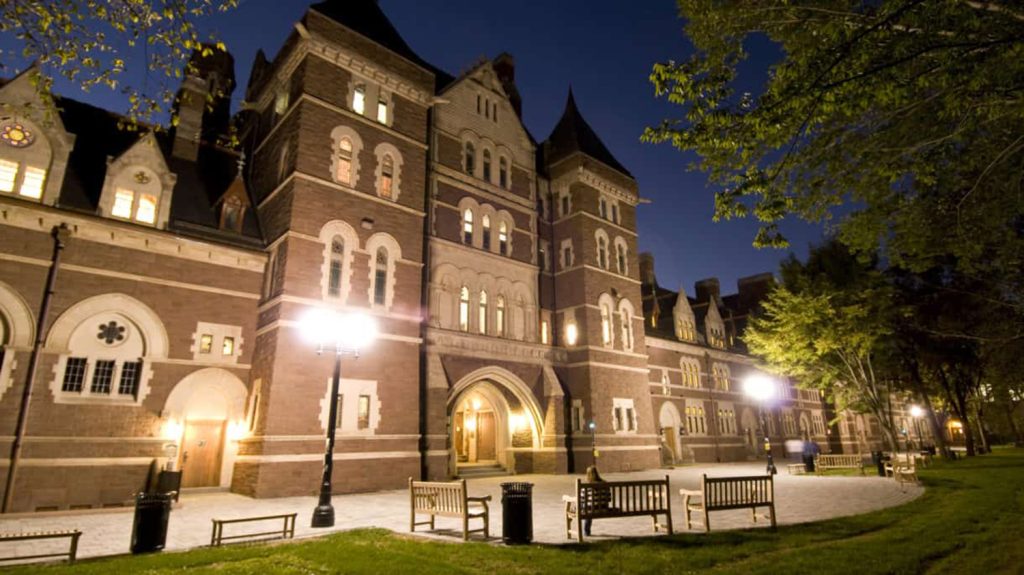 The three brownstone buildings—Seabury, Northam, and Jarvis—which were designed by English architect William Burges and adapted by Francis Kimball, are prime examples of High Victorian Collegiate Gothic architecture and have long been the College's signature buildings.
"We are the curators of a living museum and we have a responsibility to preserve the College's history for future gene rations," says Sally Katz, Trinity's director of facilities and a key leader in the restoration project.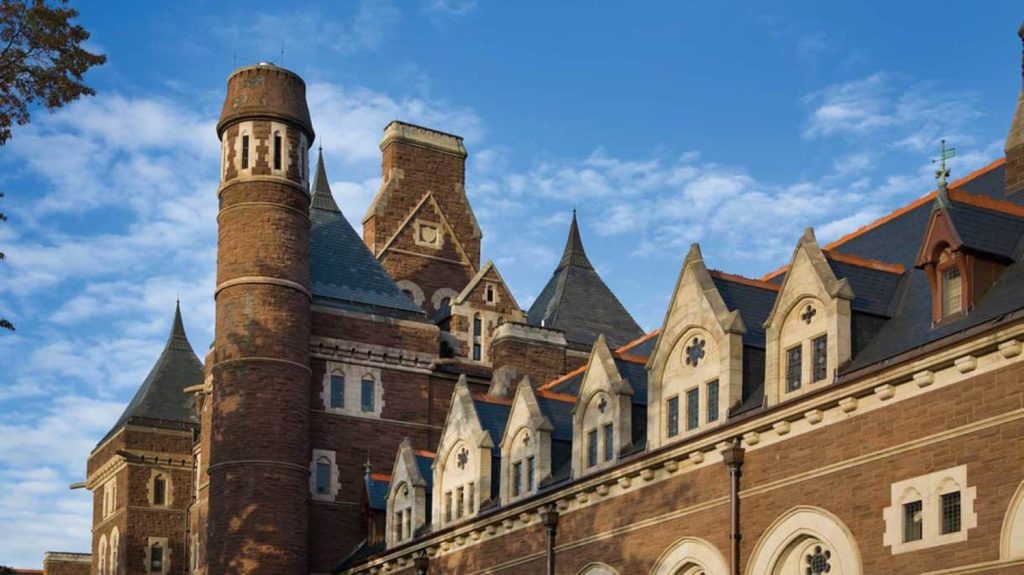 Although the College went to great lengths to preserve the historic and architectural integrity of the three buildings, the classrooms, faculty offices, and student suite-style rooms have all been outfitted with modern, state-of-the-art amenities, including full computer access.
"The completion of the Long Walk and its dedication to every minute detail is truly a remarkable engineering and construction feat, one that we can all be proud of," says President James F. Jones, "and to think that the project was finished Sandstone from Ohio, slate from Maine, terracotta from England on schedule and on budget makes it that much more remarkable." 
Exterior work included the following:
Dismantling and rebuilding 88 stone dormers.
Cleaning of the entire structure and repointing the brownstone/sandstone

facade.

Installing a new slate roof, with

123,000 tiles.

Removing

900

historic cast iron windows, as well as

300

leaded and stained glass windows, sending them to Alabama for repairs, re-glazing them, and re-installing them.
Laying concrete pavers and new drainage systems.
Interior work included the following:
Returning the residence halls to their original suite layout.
Removing and upgrading the mechanical, wiring, lighting, engineering, and plumbing systems.
Refinishing and replacing the ash millwork and casework.
Creating new faculty

offices

and installing state-

of-the-art

technology in the classrooms.
Adding an elevator in

Seabury

Hall.
Read more about The Long Walk in The Trinity Reporter and Encyclopedia Trinitiana.
See more historical photos of The Long Walk here.