Queer Resource Center Is Campus Hub for LGBTQ+ Life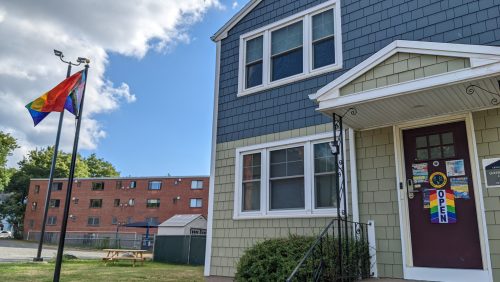 Trinity College's Queer Resource Center (QRC), at 114 Crescent Street, has served since 2005 as the campus hub for LGBTQ+ life, providing community-building opportunities, campus education, support services, and advocacy.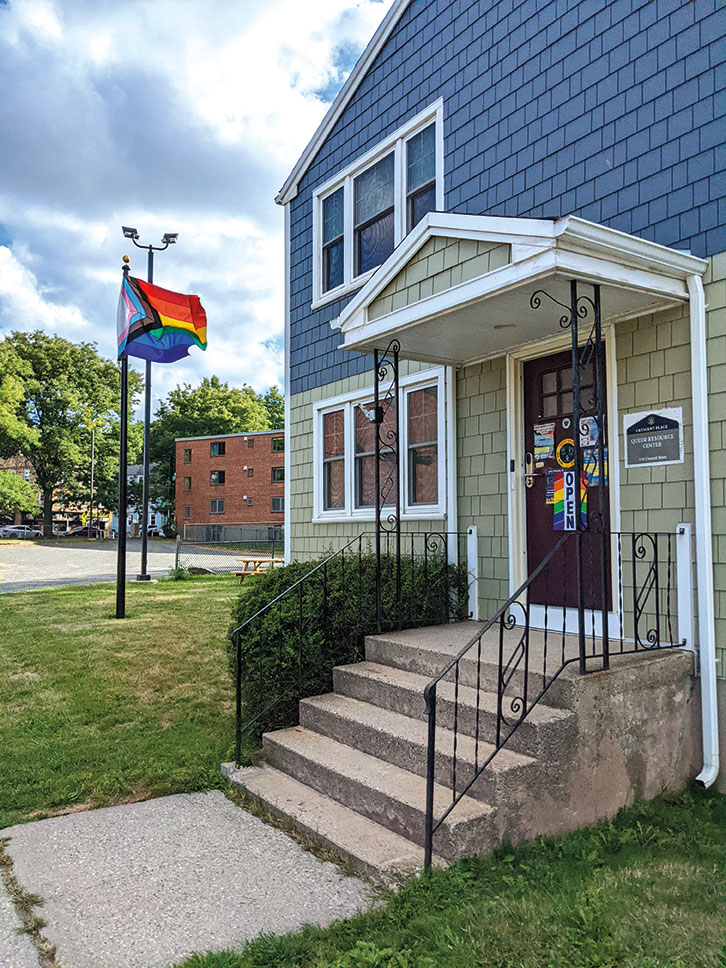 Crystal Nieves '08, who was named director of LGBTQ+ life in December 2021, notes that the college has made great strides since she graduated as a public policy and law major, when she took a part-time position at the QRC upon its launch while also working as coordinator of the LGBT Center at Central Connecticut State University. Today, Nieves says, Trinity has reached a milestone for LGBTQ+ services, scoring a 4.5 out of 5 on the national Campus Pride Index, a benchmarking tool that assesses college and university LGBTQ+ inclusion, programs, and services. This new rating sets Trinity apart, Nieves says, as "one of the best choices you can make for a small New England liberal arts college in terms of LGBTQ+ life and services."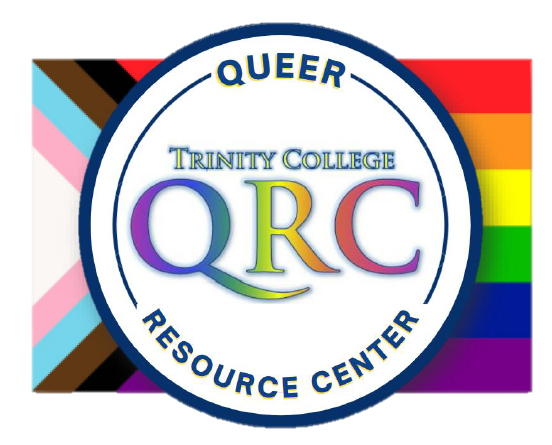 QRC offerings include Safe Zone training and programs such has Ally Week, which Nieves, who also spent four years as assistant director of the Stonewall Center at the University of Massachusetts Amherst, says is vital to increasing the visibility of support networks for LGBTQ+ students and expanding the center's work beyond its walls. Other key events include National Coming Out Day, the Transgender Day of Remembrance, and Lavender Graduation.
Nieves adds that the QRC also provides institutional guidance, informing college leadership and the Office of Diversity, Equity, and Inclusion on best practices for LGBTQ+ inclusion in higher education. She says the college needs to keep asking the following: "What are we doing well? Where do we need to make improvements? What can we be doing more proactively rather than reactively to help support this population and make Trinity a place where people want to come for college and employment, and, when they are here, feel like they are a welcomed and essential part of the Trinity community?"
For more information about the QRC, click here.