Bants Flock to Campus for Homecoming 2019
Trinity College recently welcomed hundreds of alumni and families to campus for Homecoming Weekend festivities.
To start off the weekend, the college honored 11 former Trinity athletes and coaches in the first Trinity College Athletics Hall of Fame Induction Ceremony Friday, October 25. Each honoree was recognized with a Bantam trophy and a reflection on their athletic career at Trinity. Learn more about the inductees here.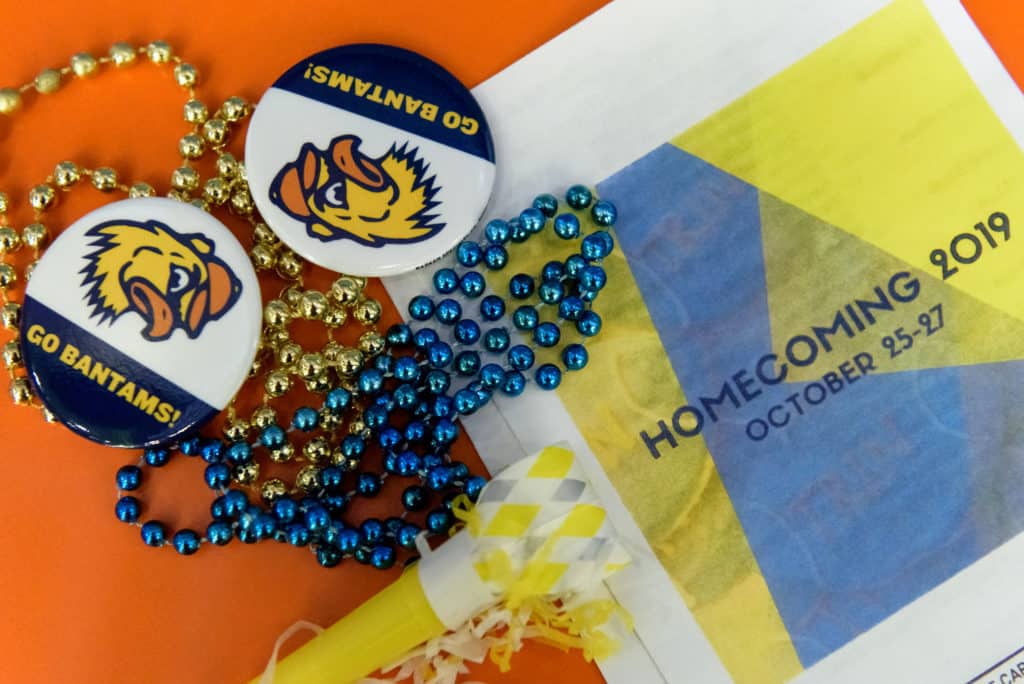 While the weekend's focus was on celebrating age-old college traditions, the gathering of alumni, and marking Trinity's storied athletic history, Homecoming was also an opportunity to look to the future for Trinity and its athletics programs. The alumni volunteers on the Athletics Campaign Committee came together Saturday morning to publicly launch the athletics campaign and announce that they have raised one-third of the campaign goal of $65 million. This ambitious and historic athletics fundraising effort, led by Trustee Peter Duncan '81, P'13, '14 and Elissa Raether Kovas '93, includes a renovation and addition to Ferris Athletic Center providing state-of-the-art squash facilities, a new student health center and renovations to the fitness complex, a new stadium at Jessee/Miller and Sheppard fields, and significant resources for all 30 teams through athletic endowment. This exciting announcement added to the celebratory mood on campus during the weekend.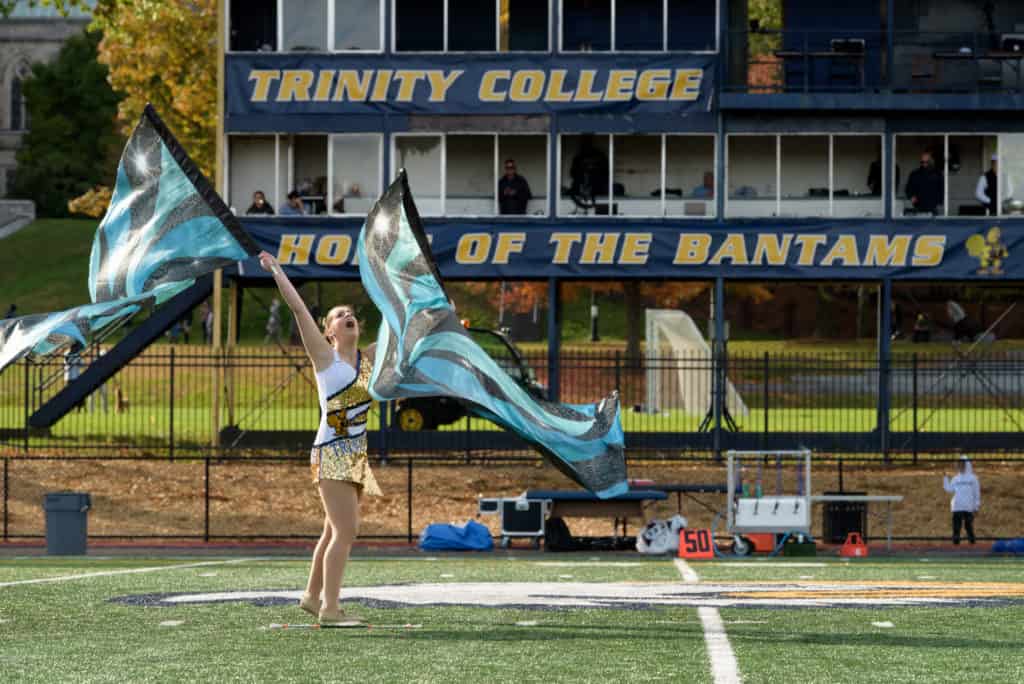 As events continued on Saturday, October 26, families gathered with their students, alumni grilled beside blue- and gold-bedecked cars, and food trucks lined up near Jessee/Miller Stadium. Groups of Trinity graduate studies and Individualized Degree Program alumni joined together for their own gatherings on campus, as did members of the Class of 1970 to begin planning for their 50th Reunion in June 2020. Throughout the day, Vernon Social was the Homecoming hub for visitors who enjoyed brunch and a performance from the Trinitones, Accidentals, Pipes, and Quirks a capella groups.
This year, the field hockey team and men's and women's soccer teams faced off against Wesleyan. Both women's soccer and field hockey took home wins. The men's soccer team made a valiant effort, but could not overcome the Cardinals. The football team also met its match against Williams College, with the game closing at 15-29. Regardless of the game outcomes, Bantams of all ages came to Trinity to cheer on their teams and enjoy a perfect fall day as the campus came alive in the colors of the season—with plenty of blue and gold mixed in.
Written by Tess Dudek-Rolon
Explore the Gallery
Homecoming Weekend 2019
Explore the Gallery
Homecoming Weekend 2019