Program Dates:
Friday, October 23 – Sunday, October 25
Apply now!
Trinity is coming to your screen! Learn more about life as a Bantam at our prospective student program, Bantam Bound!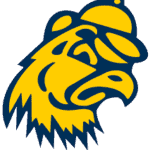 This year's Bantam Bound program, formerly known as Preview Weekend, will be a virtual experience providing high school seniors the opportunity to attend sessions and webinars that will explore both the academic and social aspects of the Trinity community, focusing on diverse perspectives including the experiences of first-generation, international, and students-of-color. All students who submit a Bantam Bound application will receive a Common Application fee waiver!
 Create your own program schedule!
Choose what information you want to learn more about during the program! As a participant, students will be able to create their own schedule from the range of sessions that will be offered including: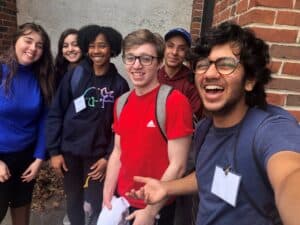 Activities chats with student leaders
Academic chats with top-notch liberal arts professors
College application advising with admissions counselors
Academic support, managing the transition to college , and more!
Programming is also available for parents and families!
To the parents and families, Trinity would love to connect with you! During our parent program, we will be offering various sessions with different Trinity offices on the application process, life at Trinity, and beyond.
Application Materials:
Bantam Bound Application (including program-specific essay)
Copy of official/unofficial current high school transcript
The following materials are optional:
Letter of recommendation
High school profile from your school
Self-reported SAT or ACT scores
Bantam Bound 2020 applications are due Monday, September 14.