In-Person Program: Sunday, November 12 and Monday, November 13

Explore life as a Bantam through our annual fly-in program for prospective students!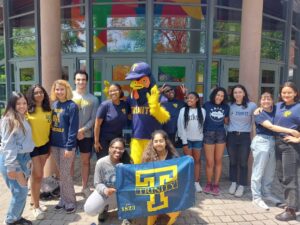 This year's Bantam Bound program will offer students a two-day, in-person experience on Trinity College's campus in Hartford, CT. We have designed this program with the goal of providing students applying for fall 2024 admission to college the opportunity to explore both the academic and social aspects of the Trinity community. Bantam Bound focuses on diverse perspectives including, but not limited to, the experiences of students of color, first-generation students, low-income students, and LGBTQIA+ students.
All students who submit a Bantam Bound application will receive a Common Application fee waiver when applying to Trinity College! 
Sunday, November 12 and Monday, November 13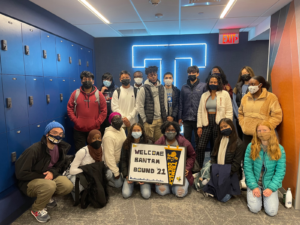 Students invited to participate in this selective, two-day program will have the opportunity to visit the Trinity College campus at no cost to them — this includes transportation to and from Hartford, lodging, and all meals during the program. During their visit, students will learn about life as a member of the Trinity community through discussions facilitated by campus partners and mock classes led by Trinity professors. Guests will also learn more about the thriving urban environment of Hartford and the benefits of living and studying in a capital city.
*This program is only open to students who live in or attend school in the United States.
Click here to see a sample schedule of events from last year's Bantam Bound program. The deadline to apply to this year's Bantam Bound program is September 25, 2023.
If you have any questions please reach out to Laura Silverman at [email protected].