Program Dates:
Friday, October 23 – Sunday, October 25
Apply now!
Trinity is coming to your screen! Learn more about life as a Bantam at our prospective student program, Bantam Bound!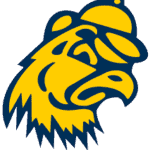 This year's Bantam Bound program, formerly known as Preview Weekend, will be a virtual experience providing high school seniors the opportunity to attend sessions and webinars that will explore both the academic and social aspects of the Trinity community, focusing on diverse perspectives including the experiences of first-generation, international, and students-of-color. All students who submit a Bantam Bound application will receive a Common Application fee waiver!
Bantam Bound will fall within the time frames listed below. Don't worry! You'll have plenty of breaks in between sessions!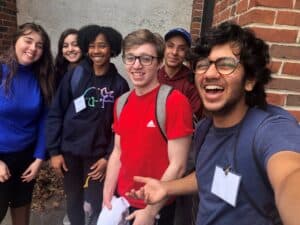 Friday, October 23 | 6:30 p.m. – 9:00 p.m. EDT
Saturday, October 24 | 12:00 p.m. – 7:00 p.m. EDT
Sunday, October 25 | 1:00 p.m. – 7:00 p.m. EDT
Student Sessions:
Student & Family Sessions: 
Opening Session
Mock Admissions Evaluation Process and Admissions Advising
Alumni Panels
Student Support Services Panel
Town Hall with Administrators
Application Materials:
Bantam Bound Application (including program-specific essay)
Copy of official/unofficial current high school transcript
The following materials are optional:
Letter of recommendation
High school profile from your school
Self-reported SAT or ACT scores
Bantam Bound 2020 applications are due Friday, September 18.