Center for Academic Advising
The overall mission of the Center for Academic Advising (CAA) is to enhance and support the relationship between students and their faculty advisors.
For Faculty, the CAA provides a dynamic advising resource. Through holding seminars, hosting workshops, and providing one-on-one support, the CAA works to assist faculty advisors in best serving their students.
For Students, the CAA supplements the work of individual academic advisors by making itself available to students who require additional advising attention. Please see below for information regarding drop-in hours.
                                   Meet the Advising Fellows:
Dr. David Branning, Associate Professor of Physics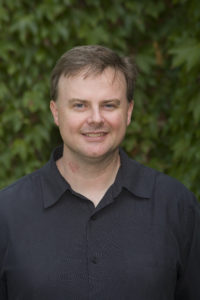 Advising Fellow to Cannon and Lockwood Nests
David.Branning@trincoll.edu
I joined Trinity's Physics Department in 2005. My research area is quantum optics, the study of single particles of light, called photons. The surprising, "non-classical" behaviors of photons can be used for applications such as quantum cryptography, quantum computation, and even to test the foundations of quantum mechanics.
I enjoy serving as the Faculty Adviser to the Trinity College chapter of the Society of Physics Students, whose activities include an annual Physics Fair for middle-schoolers and the Friday afternoon film series "Cosmic Cinema: Films about Science, Technology, and Imagination."
I'm looking forward to working with students from the Cannon and Lockwood nests!
Dr. Shane Ewegen, Associate Professor of Philosophy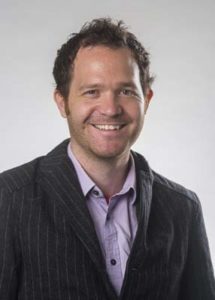 Advising Fellow for Book and Brownell Nests
Shane.Ewegen@trincoll.edu
I grew up in Denver, Colorado, where I spent most of my time coming up with excuses for not being an avid skier. (One word: 'frostbite.') I was a songwriter and a musician for many years before moving to Boston for graduate school in 2005, whereupon I traded in my fancy guitar for a copy of Plato's Republic and a six-pack of good beer. I have been at Trinity since 2013, and spend my non-academic time playing with my dogs in the yard, jogging (and complaining about jogging), and amassing a respectable pile of firewood for the cold winter to come. I enjoy teaching and talking with students, and always feel as though I learn more from them than they do from me. I am eager and excited to be working as an Advising Fellow, and can't wait to get to know you!
Dr. Lisa-Anne Foster, Associate Professor of Biology and Director of the Center for Academic Advising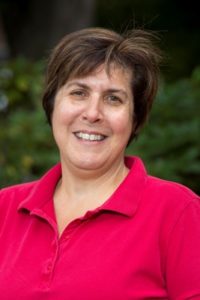 Advising Fellow for Lemon and Washington Nests
LisaAnne.Foster@trincoll.edu
I grew up on Long Island and have continued to search for good bagels and pizza in CT since I arrived at Trinity in 1996.  My own undergraduate experience taught me the importance of close connections with faculty and of finding mentors.  I try to make that happen when working with students in my courses and my microbiology research lab.  I am a fan of Trinity athletics and serve as the faculty liaison to the Field Hockey team and to Men's Ice Hockey.  I was involved with the implementation of the Bantam Network and served as a faculty mentor in the Network for two years, which sparked an interest in exploring best practices in academic advising.  I am enthusiastic about my role as the Advising Fellow for students the Lemon and Washington nests. I look forward to meeting you!
Dr. Irene Papoulis, Principal Lecturer in the Allan K. Smith Center for Writing and Rhetoric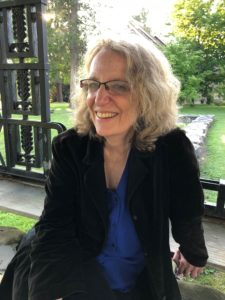 Advising Fellow to Minty and Roosevelt Nests
Irene.Papoulis@trincoll.edu
I teach a range of writing courses as a faculty member in Trinity's A.K. Smith Center for Writing and Rhetoric, and have been advising Trinity students for quite a few years. One thing I love about advising is helping students discover and cultivate their own particular interests, likes, dislikes, and ambitions.
I love to talk—in fact, talking is one of my favorite activities!  Sitting around with friends and food and having a great conversation is my idea of an excellent evening. I also value listening, and wish everyone else did too. I always say in class that listening can be as important, and as visible to others, as talking when it comes to class participation.  I also love politics, music, reading, writing, and analyzing the way people interact.
I'm the Advising Fellow for Minty and Roosevelt Nests, and I'm looking forward to meeting you!
Dr. Paula Russo, Associate Professor of Mathematics

Advising Fellow to Elms and Olmsted Nests
Paula.Russo@trincoll.edu
I have been a member of the Trinity College mathematics department for 31 years and teach math courses at all levels, from statistics and calculus to upper-level courses for majors. What I enjoy most about Trinity is the opportunity to work closely with students both in the classroom and as an advisor. My goal when advising students is to help them to choose an academic path that suits their interests and takes advantage of all that the College has to offer.
My favorite way to start the day is with a hike accompanied by my dog, Jessie. When I am not on campus I can be found either in my Durham garden or the kitchen where I enjoy baking bread and cooking new dishes.
I am looking forward to working with everyone in the Elms and Olmstead nests this year!
                          Center for Academic Advising Hours
Owing to the current global health situation, the Advising Fellows are not holding physical office hours on campus. If you want to request a "virtual appointment," please send an email to  advising@trincoll.edu
Academic Advising Center
Admissions and Career Development Center
Lower Level