Students have the chance to learn by doing.
McCook 219 is anything but an ordinary classroom. Used primarily for introductory physics courses, it is dynamic and colorful, featuring blue carpeting in a geometric pattern that mirrors walls painted in the same color, continuous whiteboard-like spaces surrounding the room, and large, podlike tables rather than rows of desks.
The physical renovation of the room—now utilized as the classroom for "Physics I: Mechanics" and the laboratory for "Physics II: Electricity and Magnetism"—took place in 2014, with the first class held in the fall of that year. Since then, the classroom has aimed to give students who are new to physics an interactive space to explore and to establish interest in the subject. Associate Professor of Physics Barbara Walden said the room was redone "to make it a space where students learn physics by doing physics."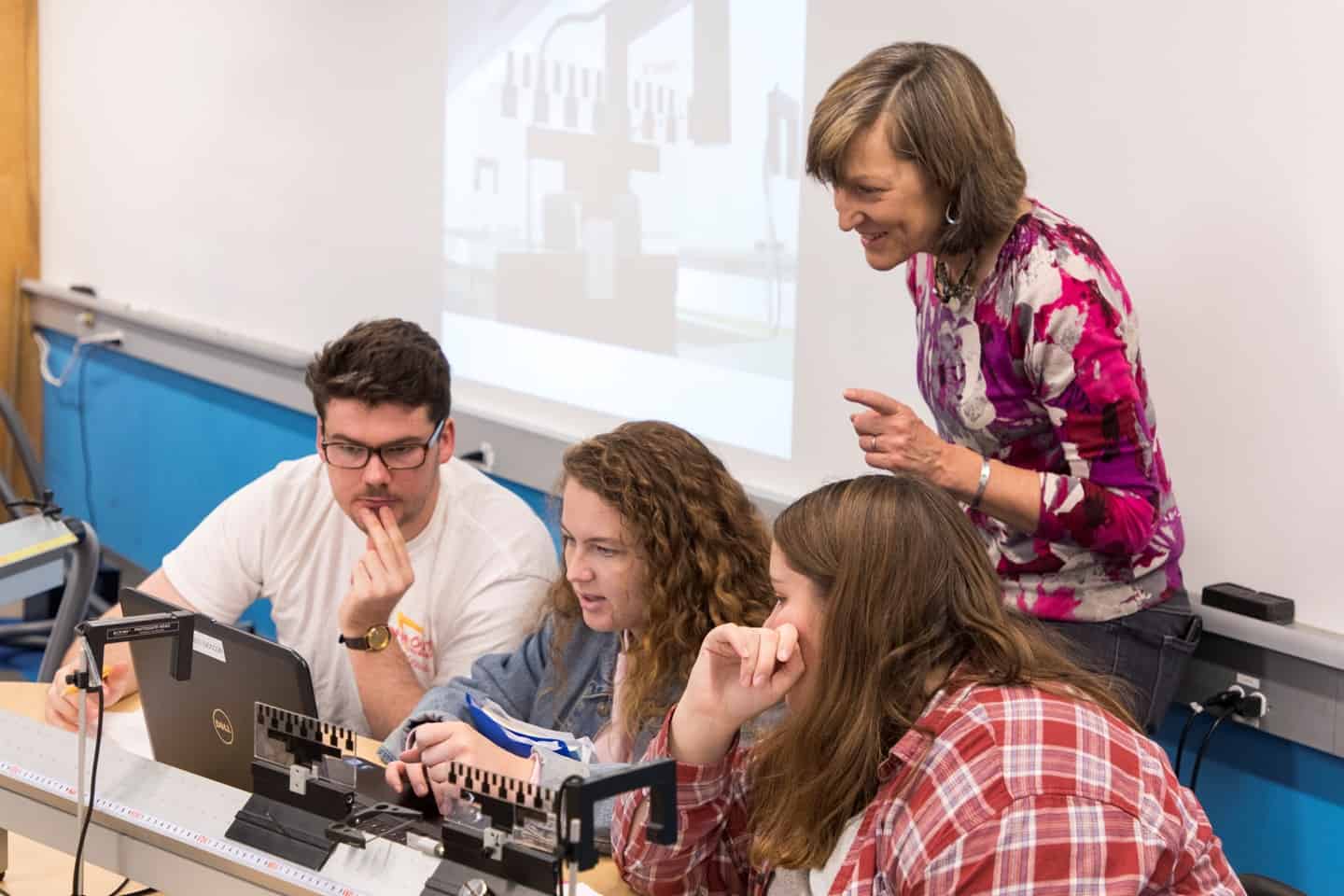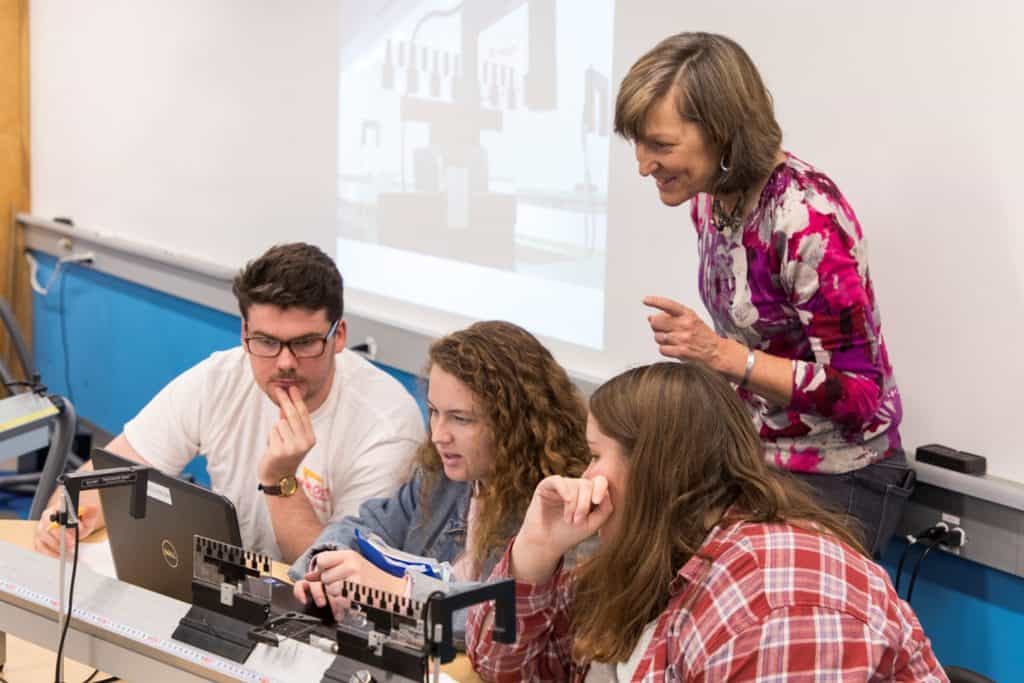 Walden and others involved in the redesign teamed up with members of Information Services (IS) to find innovative design solutions, including using a special wallpaper that allows for writing and erasing—think continuous whiteboard—that is conducive to collaborative learning.
"We wouldn't have known about the wall-space idea if they hadn't been already using it in IS," Walden said, adding that it has proven to be indispensable.
Walden added that the tables allow students to face another while they work. "There are three groups at each table, and each group gets a computer," Walden said. "Sometimes we have lab equipment set out so that students can do the experiments right in class."
The flexibility of the classroom's setup was on display during a recent session. Students tasked with completing problem sets on energy principles stood in groups of three or four at multiple sections of the wall, interacting as they added and erased calculations.
Upper-year students and physics majors also have opportunities to take advantage of the space to study and to complete assignments.
Christopher Carleton-Smith '19 said that his experiences in the classroom have been fun and that the space's design and functionality keep him alert. "Sitting at a round table with others enhances communication between you and your classmates," Smith said. "The boards everywhere are great because they are perfect for working on a problem in a group."
Written by Amanda Lafferty '21
Photos by John Marinelli