Trinity's Inaugural Vice President for Diversity, Equity, and Inclusion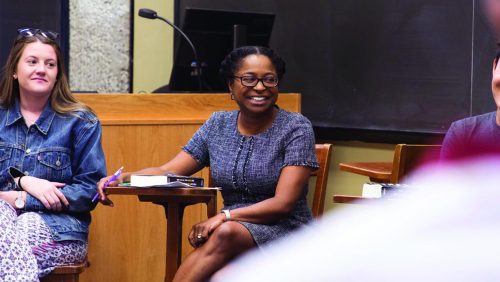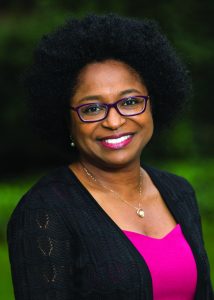 Anita A. Davis joined the College as its inaugural vice president for diversity, equity, and inclusion in fall 2018, taking on the restructured role of former Dean of Multicultural Affairs and Senior Diversity Officer Karla Spurlock-Evans, who retired in 2018 after having led Trinity's Office of Multicultural Affairs since 1999.
Read more about Davis in a story from the Winter 2019 edition of The Trinity Reporter.
Today, the Office of Diversity, Equity, and Inclusion is comprised of the Office of Multicultural Affairs, the Queer Resource Center, the Title IX Office, and the Women and Gender Resource Action Center.
To learn more about DEI at Trinity, click here.
Under President Joanne Berger-Sweeney's leadership, the College has increased by 50 percent financial aid for undergraduate students, enriching the socioeconomic, racial, and international diversity of the student body.
Since implementing a Special Opportunity Hiring initiative and staff hiring initiative, the College has increased substantially the number of tenure-track faculty and staff of color.