Unveiled in fall 2017, the College's new strategic plan was crafted by the Bicentennial Strategic Planning Commission and formally approved by the Board of Trustees.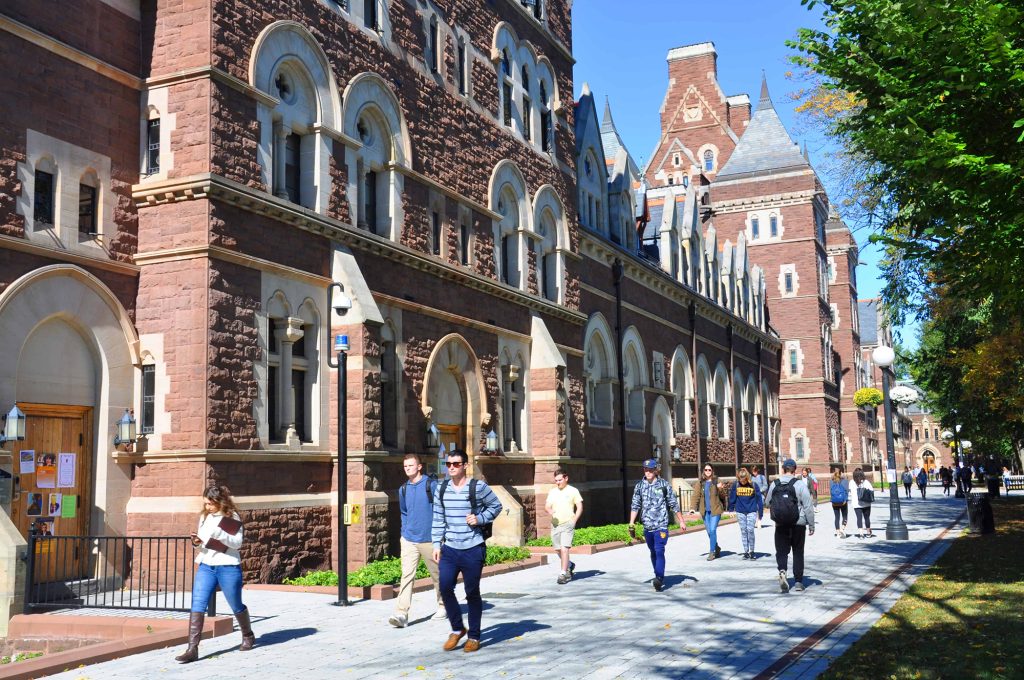 Known as Summit, in reference to the College's aspirations and a nod to its location on Summit Street in Hartford, the strategic plan was 18 months in the making and involved a broad cross section of members of the college community. The plan lays out a bold vision for Trinity's future that would see the College taking its place as the leading liberal arts college in an urban setting.
President Joanne Berger-Sweeney said, "At its core is providing a rigorous, relevant, and transformative liberal arts education to intellectually curious, well-rounded students for whom Trinity is a first choice. It is a recommitment to the world beyond Trinity's campus, both in Hartford and around the world. It is a resolve to achieve financial and environmental sustainability in a fast-changing landscape. It is a recognition that to remain relevant and retain the best faculty and staff, we must be inclusive as we move forward."
Read more about Summit in a story from the Winter 2018 edition of The Trinity Reporter.