Sustainability Action Plan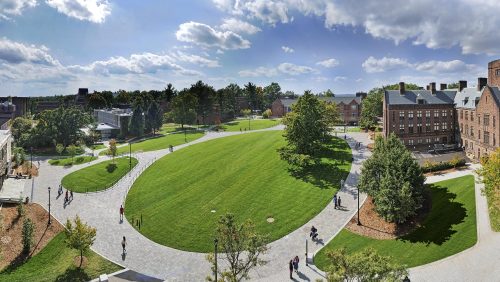 Trinity College's strategic plan, Summit, included a call to build on Trinity's historic past to ensure a vibrant, sustainable future. As part of that goal, Trinity is committed to embracing and promoting urban environmental sustainability as a fundamental value of the College.
The Sustainability Action Plan, published in 2021, was the culmination of a multi-year collaboration between students, faculty, and staff. The plan sets the College's strategies and priorities to further its sustainability efforts in the coming years. The plan can be viewed and downloaded here.
The College hired its first sustainability coordinator to galvanize the energy and interest among students, faculty, staff, and the administration in taking on sustainability initiatives.
Learn more about sustainability at Trinity here.