Story Behind a Professor's Pulitzer
Originally published in "Faculty Highlights" on the Trinity College news feed.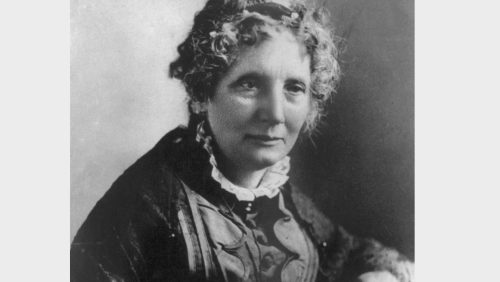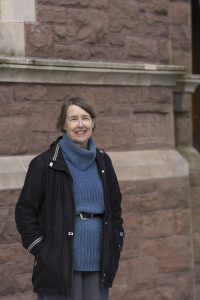 In 1982, a Trinity student wrote a senior research paper chock-full of quotes by Harriet Beecher Stowe, an abolitionist who fought to end slavery through her most famous novel, Uncle Tom's Cabin. The professor who read that paper was Joan Hedrick, Charles A. Dana Professor of History, and the paper would turn out to have more of a significant impact on her life than she realized at the time.
"I read the quotes and I thought, Who is this person? I need to read more," Hedrick said about Stowe.
Hedrick did just that, and she was so struck by Stowe's writing and bravery that she went on to dedicate the next several years of her life to researching one of the most influential figures in American history. Hedrick's curiosity and research culminated in a biography of Stowe, appropriately titled Harriet Beecher Stowe: A Life. Hedrick was awarded a Pulitzer Prize for the book in 1995, roughly 13 years after she first read Stowe's work.
Hedrick said that one must be very fond of someone to spend as much time as she has with Stowe, and the latest outcome of her interest is an appearance on a new PBS "American Experience" film, "The Abolitionists." The three-part docudrama—part documentary and part historical re-enactment that began airing on January 8, 2013—includes the story of the influence of Uncle Tom's Cabin and the resulting spotlight placed on the author, a Hartford native. Three Connecticut professors, including Hedrick, Yale Professor David W. Blight, and Wesleyan Professor Lois Brown, are among approximately a dozen historians and writers from around the country interviewed for the series.
In addition to the documentary, Hedrick participated in a panel discussion on January 7, 2013 that was sponsored by the Harriet Beecher Stowe Center in Hartford, where Hedrick, now the world's foremost authority on Stowe, has been a trustee for nearly 20 years.
"I was very excited that they would be featuring Stowe in a PBS documentary," Hedrick said when she was first approached by PBS, adding that Stowe deserves the recognition for "her writing and her passion for social justice."
Read Hedrick's blog post on The Huffington Post.