New Buildings for Arts and Science Open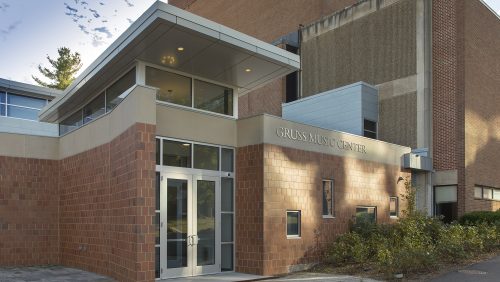 For Josh Gruss '96, the dream of giving back to his alma mater reached a high note with the opening of Trinity College's Gruss Music Center in spring 2016. The facility features a Music Hall with acoustical treatments to accommodate the teaching, rehearsal, and performance of all genres of music. Its electronic music lab, underwritten by an anonymous donor, more than doubles the technology and seating of the previous space. The center also boasts a state-of-the-art recording room and four practice rooms, each with recording capabilities.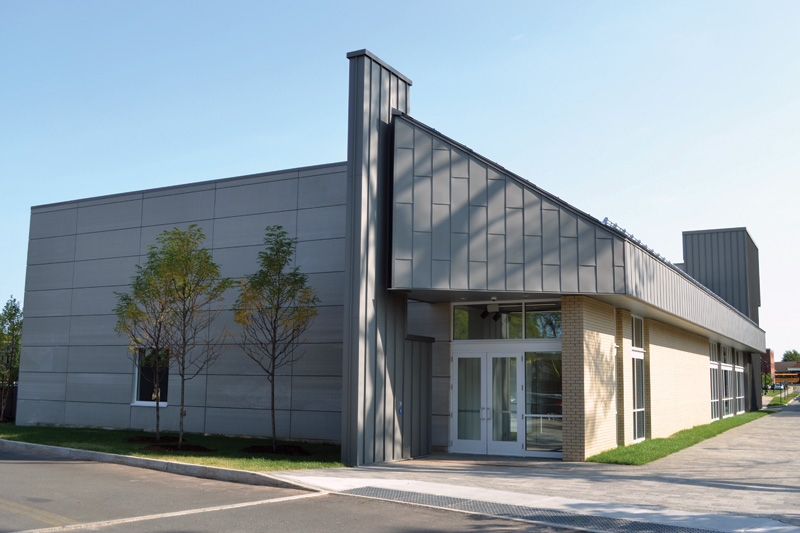 Trinity's Crescent Center for Arts and Neuroscience (CCAN), a 11,000-square-foot building on the south end of campus that opened in fall 2017, embodies the liberal arts by bridging the fields of neuroscience and the arts and incorporating gathering spaces to encourage collaboration and creativity across multiple disciplines. CCAN is the home of the interdisciplinary Neuroscience Program, which integrates biology, chemistry, philosophy, engineering, and psychology. Complementing the research and teaching labs of neuroscience, CCAN's Arts Creativity Corridor features a student art gallery with a high, open ceiling; flexible track lighting; and uninterrupted white walls.