Roberta Rogers, Director of Student Success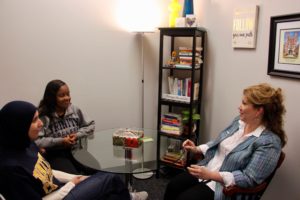 Roberta Rogers' career centers on identifying and interceding on behalf of observed trends and helping constituents effectively navigate transitions. Roberta has developed and implemented robust orientation and transition, student leadership, and peer mentor training programs and implemented a strategic plan for Student Success. She mentors and supervises both professional and student staff and though she supports all students and families at Trinity, Roberta is steeped in experience with transfer, first-generation, post-traditional, student-athletes, and high-achieving students. As Trinity College's Director of Student Success, Roberta is the architect of Trinity's retention strategy, collaborating with key divisions to continue the cultivation of a data-informed retention eco-system. Roberta is deeply connected to the mission and power of higher education and is not only a Trinity alum (Bachelor's and Master's), but she is also a 'legacy' (Roberta's mother graduated among the first class of women at Trinity '73) and is the parent of a student-athlete from the class of '18. #ProudBantFam
Joseph Catrino, Director of Career Development and Special Assistant to the Vice President for Innovation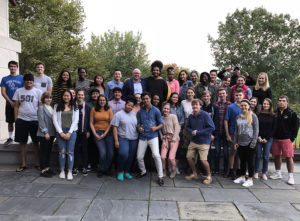 Joseph (Joe) Catrino leads the Career Development team in working to identify and implement creative and forward-thinking programs and initiatives that address evolving employment/educational trends and fully support the College's mission. Joe joined Trinity in 2015 as Senior Associate Director of marketing in the Division of Enrollment Management and Student Success. Prior to joining Trinity College, Joe spent time at Quinnipiac University, Yale University, and the University of Hartford. Joe worked in admissions, enrollment, marketing, and career development at those institutions. He started in his career in the corporate world of advertising at Disney/ESPN, Inc. Joe holds an MBA from Quinnipiac University, an M.A. in communication from the University of Hartford, and a B.A. in history and communications/public relations from Marist College.
Lukman Arsalan, Director of Global Enrollment and Student Success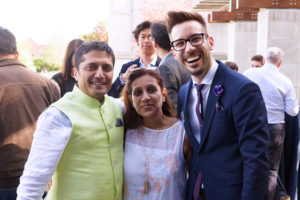 Lukman Arsalan serves as the College's Director of Global Enrollment and Student Success. He served since 2016 as the Senior Associate Director of International Recruitment and Student Success at Trinity College. He formerly held leadership positions in international admissions at Albion College, and the University of Delaware. He is a frequent presenter on a variety of international education topics at conferences including International ACAC, NAFSA, AIEA, and the EducationalUSA Forum. Originally from Amman, Jordan, Lukman completed his BSE in Computer Engineering from the University of Jordan, and an M.A. in Public Service from the Clinton School of Public Service at the University of Arkansas at Little Rock.