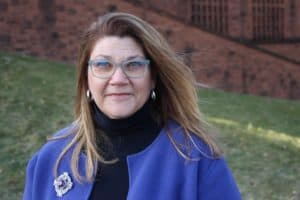 Roberta Rogers: Director of Student Success and Retention
Roberta Rogers' career centers on identifying and interceding on behalf of observed trends and helping people effectively navigate transitions. Roberta has developed and implemented robust orientation and transition, student leadership, and peer mentor training programs and implemented a strategic plan for Student Success. She mentors and supervises both professional and student staff and though she supports all students and families at Trinity, Roberta is steeped in experience with transfer, first-generation, post-traditional, student-athletes, and high-achieving students.
As Trinity College's Director of Student Success, Roberta will be the architect of Trinity's retention strategy, collaborating with key divisions to continue the cultivation of a data-informed retention eco-system.
Roberta is deeply connected to the mission and power of higher education and is not only a Trinity alum (Bachelor's and Master's), but she is also a 'legacy' (Roberta's mother graduated among the first class of women at Trinity '73) and is the parent of a recently graduated student-athlete (class of '18). #ProudBantFam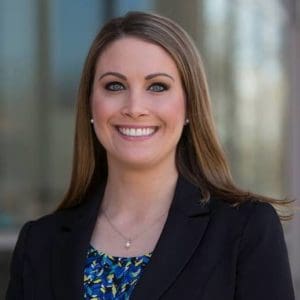 Olivia Corso: Assistant Director of Operations and Marketing
Olivia Corso's career has included roles within both academic and corporate spheres, along with an entrepreneurial turn, as well! Olivia's greatest impacts most often are centralized around her passion for mentoring and dedication to continuous improvement. As Assistant Director of Operations and Marketing, Olivia serves in a holistic, multi-functional role within the Center for Student Success and Career Development, orchestrating smooth and successful large-scale event logistics along with creative development of the Center's brand. Olivia enjoys the opportunity to build relationships with Trinity students, both as coordinator of the Center's Service Ambassador program and also through her accessibility to students in support of the Center's mission.
Olivia received both her Bachelor of Science in Business Administration and Master of Science in Organizational Leadership from Western New England University.
Olivia's desire to continue meaningful work in higher education, especially in Student Success, continues to grow, and she is grateful for the chance to be part of an industrious team at Trinity College.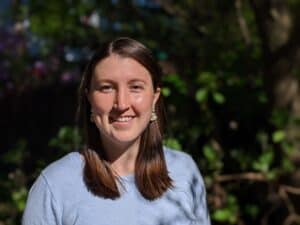 Katie Franklin: Administrative Assistant
Katie Franklin joined the Center for Student Success and Career Development in spring 2020 to support the team, administratively and operationally, with facilitation of programs and services that help our students complete and graduate college. Katie adds depth to the team by participating in the implementation of programs and logistical support. She helps to further the team's capacity to continuously improve services by being data-informed. As lead administrator, Katie will connect students and families with the most appropriate campus resource to meet their needs.
Prior to joining Trinity College, Katie held administrative leadership roles within both the retail and private sectors. She received a Bachelor of Arts in Cultural Anthropology from Central Connecticut State University and a Master of Science in Forensic Anthropology from the University of Edinburgh in Scotland.
Katie is excited to have been welcomed into such a pivotal role in the Center for Student Success and Career Development at Trinity and is eager to deepen her expertise in higher education.