Faculty and staff are key partners in student success at Trinity College.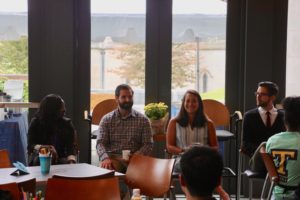 Research on student success demonstrates that student-faculty interactions, inside and outside of the classroom, can make the difference as to whether a student persists in and achieves their academic goals.
That's why the Office of Student Success invites faculty members to connect with us and reaches out in partnership to shore up the network of support for our students. Whether it's helping us identify a student who is thinking about transferring away from Trinity, to connecting students to campus resources that improve their Trinity experience, we are here to help.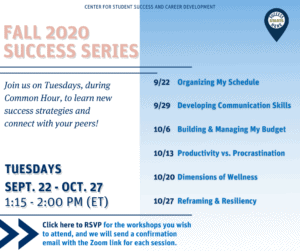 This fall semester, we are hosting a series of skill-building workshops, designed especially for first-year students. We hope you will encourage your students to participate and also, perhaps, partner with us on marketing or co-hosting future events and programs.
Students navigating transitions need support, and together, we can make our community even stronger.
Please, let's get in touch.
Finding Your Academic Path
GET IN TOUCH
Office of Student Success
We are currently navigating this unprecedented circumstance and are taking necessary measures to ensure the health and well-being of our community. While our team is working remotely, we are still supporting students, parents, and families. We know you are navigating this new normal as well and would like to offer our services, especially at this time. Please let us know how we can support you during this transition. To schedule a virtual appointment with us, visit: http://bit.ly/studentsuccessappointment