Back to News
Academy of Lifelong Learning Offers Array of Courses Both On- and Off-Campus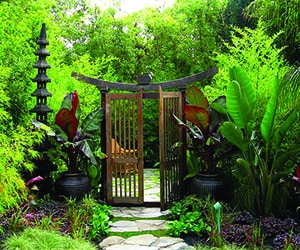 Hartford, Connecticut, August 7, 2018 – A series of workshops on healing traditions from India, China, and Southeast Asia is among the 2018 fall semester offerings of Trinity College's Academy of Lifelong Learning. Other courses explore films that focus on creatively aging; the history and cultures of the Silk Road trade route; writing the personal essay; Italian for beginners; and the city of Paris in French cinema. Courses are available both on- and off-campus and are taught by current and retired members of the Trinity College faculty.
Open to adults in the community at large, the Academy of Lifelong Learning offers enrolled students access to many Trinity College resources, including the Raether Library and Information Technology Center, for research. They also receive discounts at Cinestudio, Austin Arts Center, and Trinity College sporting events.
Course fees range from $125 to $300. Limited scholarships for enrollment in the Academy of Lifelong Learning are available for Hartford residents. The deadline to submit a scholarship application for fall 2018 is Tuesday, September 4, 2018. For more information, including required reading and registration information, visit the Academy of Lifelong Learning's website.
Also, in partnership with the Albert Schweitzer Organ Festival competition, the Academy of Lifelong Learning will present a concert on Friday, September 28, at 7:30 p.m. at Asylum Hill Congregational Church, 814 Asylum Avenue in Hartford. Christopher Houlihan, John Rose College Organist-and-Directorship Distinguished Chair of Chapel Music at Trinity, and members of the Hartford Symphony Orchestra, with Vaughn Mauren, conductor, will perform. Admission to the concert is free; donations are accepted.
On-Campus Courses
Exploring the City of Paris in French Cinema
Since the beginning of cinema, the urban space of Paris is featured in countless ways—from dangerous and riot-ridden, to magical and romantic, through the eyes of women, from the perspective of immigrants, from the window of the concierge, as terrain for exploration, and as a prison, a haven, an engine of power and progress, a dystopia, and a site of artistic creativity. In this course, we will investigate these different representations in the films listed below (subject to change depending on participants' previous experiences with French film). In addition, we also will view short films and integrate these with our discussions. No knowledge of French is required.
 • Casque d'Or (Golden Marie); Jacques Becker; 1952; 94 minutes
• Cleo from 5 to 7; Agnès Varda; 1962; 90 minutes
• My Life to Live (Vivre sa vie); Jean-Luc Godard; 1962; 85 minutes
• Micmacs; Jean-Pierre Jeunet. 2009; 105 minutes
• Games of Love and Chance (L'Esquive); Abdellatif Kechiche; 2003; 123 minutes
Karen L. Humphreys
Five Tuesdays: September 11, 18, 25; October 2, 9
5:30–7:00 p.m.
Andiamo in Italia! Italian for Beginners
Are you purchasing tickets to go to Italy? Would you like to talk with your Italian relatives or decipher a great menu? "Andiamo in Italia! Italian Language for Beginners" will help you to develop conversational skills and to facilitate your travel experience. Basic Italian, grammar, vocabulary, idiomatic expressions, and pronunciation, while highlighting Italian culture, will be the main focus of this course. The most important challenge you will encounter will be that of enjoying yourself and having fun as you learn this beautiful language. All course materials will be provided by the instructor.
Martina Di Florio
Six Mondays: September 10, 17, 24; October 1, 15, 22
6:00-7:30 p.m.
Writing What You Feel: The Personal Essay
When something thought-provoking/infuriating/outrageous/hysterically funny happens to you, do you automatically think, "Now that would be great material for an essay!"? Does the reflective nature—and short length—of the personal essay format appeal to you? In this course, you'll learn how to turn your inclination into action—and turn those inspirations into finished pieces. You'll be shown how to brainstorm for material, how to overcome your fear of the blank screen, how to edit yourself … in other words, how to get from a rough idea to a polished piece. Whether your goal is publication or simply personal satisfaction, this course will help you achieve it.
Due to the personalized, tutorial nature of this course, which is limited to eight students, and the extended length (eight weeks; two hours per session), the fee will be $300.
Hank Herman
Eight Wednesdays: October 3, 10, 17, 24; November 7, 14, 28; December 5
5:30–7:30 p.m.
The Silk Road
This course will examine the 2,000 years of history and cultures of the Silk Road, a trade route stretching from China to Europe going through the modern-day countries of Turkey, Syria, Iraq, Russian Federation, Iran, Turkmenistan, Uzbekistan, Afghanistan, Pakistan, and China. The Silk Road is more than a trade route, and many items besides silk were moved on it. The Silk Road acted as a zone of cultural transmission and long-distance interaction among merchants, soldiers, pilgrims, and nomads of the Mediterranean and Asian region. Its history shows that the ancient and the pre-modern world were globalized, and their citizens were cosmopolitan in their own particular way. We will read about the eary efforts by the Chinese Han dynasty to control the trade route, the rise of Genghis Khan, Marco Polo's visit to the court of Kublai Khan, and the political intrigue and machination between Russia, Britain, and China during the "Great Game" in the 19th century. We will take an ethnographic and historical approach to the region by looking at cultural strategies of various ethnic communities that have thrived and perished on the Silk Road.
Shafqat Hussain
Five Wednesdays: October 17, 24, 31; November 7, 14
5:30-7:00 p.m.
Off-Campus Courses
Grow Old Along with Me, the Best Is Yet to Be
In this course, we will watch fiction films that focus on creatively aging, sometimes outrageously. We discuss them once weekly for six weeks. The films, to be determined, may include On Golden Pond, Harold and Maude, Harry & Tonto, The Bucket List, Going in Style, and Driving Miss Daisy. The films will be streamed so that you can watch them at home on television.
Milla C. Riggio
Six Tuesdays: October 2, 9, 16, 23, 30; November 13
3:00–5:00 p.m.
Meetings at: Avery Heights, 705 New Britain Avenue, Hartford, CT 06106
Ways of Healing and Well Being: Asian Traditions
These workshops explore healing practices from various Asian traditions, focusing on ancient teachings and their practical applications today. Using visual images, written texts, and results from the teacher's field work, we will focus on questions such as "What is the nature of human experience? How and why have things gone wrong? and What can we do to alleviate pain and suffering, and find calm and completeness?"
Healing traditions from India, China, and Southeast Asia offer a variety of answers to these questions, and each workshop explores a different practice. They include developing mindfulness and sending empathy, working with fear and emotions that hinder equilibrium, understanding and unlocking the chakras, thinking through the life journey, and developing attunement and becoming "at home in the world." Materials are provided, as well as refreshments! Registration limited to eight.
Ellison Banks Findly
A series of five workshops, Sunday afternoons 2:00–4:00 p.m.
Five Sundays: October 14, 21, 28; November 4 and 11, 2018
Meetings at: 1849 Asylum Ave., West Hartford, CT
For faculty bios, please see the Fall 2018 Academy of Lifelong Learning brochure.