Maria Auxiliadora Briceño Barrios and her husband Daniel Anido joined us from Venezuela in July. Maria is our current Johnson and IIE-SRF Visiting Scholar. We have been enjoying the presence of Maria and Daniel at CUGS meetings and events. They have been keeping busy working on research and getting oriented to Hartford. Learn more about Maria below.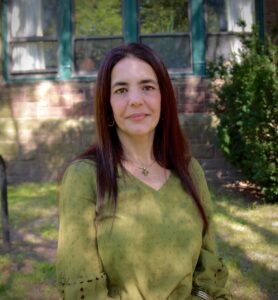 Where are you coming from and what was your last position?
I came to CUGS from Venezuela. There I worked at the Universidad de Los Andes (ULA) in the state of Merida (in the southwest of the country). For many years I have been an undergraduate and graduate professor in the Department of Administration, Management and Human Capital and I have been a researcher at the Center for Research and Business Development-CIDE at ULA.
What is the focus of your research?
My research focuses on the study of the business sector, especially in the area of small family-owned businesses. This is a very interesting area that has a place anywhere in the world, considering that most small businesses or entrepreneurial ventures start as a family initiative. Then years go by and some family businesses achieve permanence and continuity, due to the work of several generations of the family, as well as their roots in the territory. Thus, these families become part of the history of the locality where they settle.
What are you currently working on and what are you looking forward to working on this year?
I have recently worked on how to build social capital and trust in localities with a predominance of small and medium-sized (SMEs) family businesses. I have been looking at various Latin American countries and comparing them with Venezuela and particularly with what happens in my hometown. From this work ideas have emerged for the formulation of strategies based on networks and alliances that small entrepreneurs do or can do to support their businesses. This year I hope to be able to do something similar in a sector of Hartford and/or the state of Connecticut with small family entrepreneurs in the city/state. This will allow me to learn more about the country as a framework, the city/state as a general object, and its business dynamics in the SMEs sector as a particular object of research.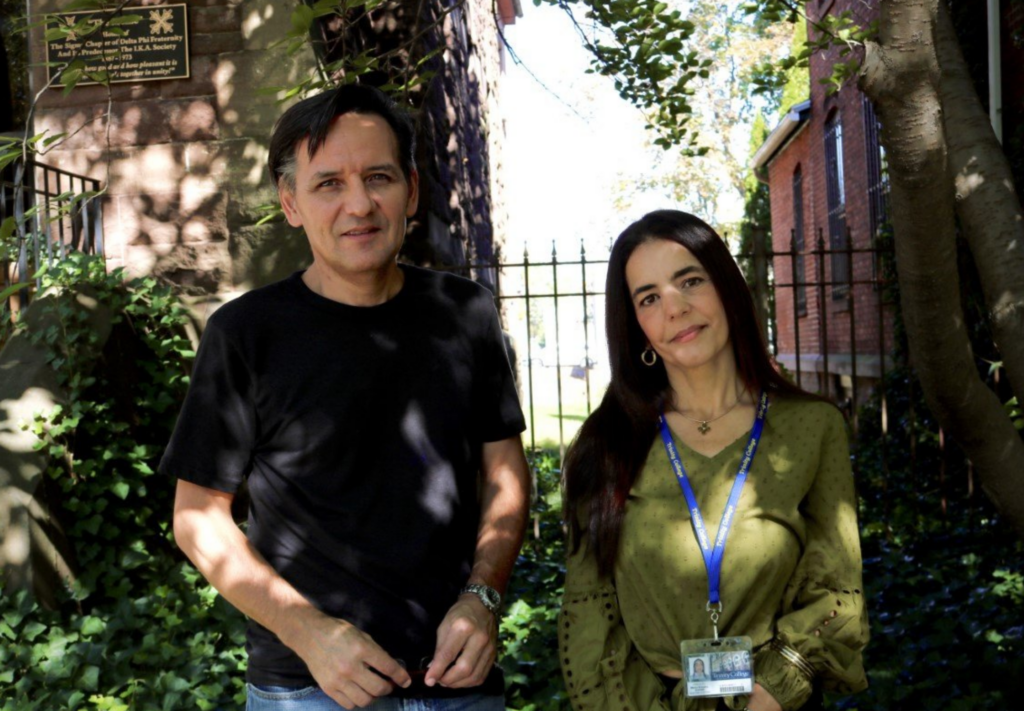 What has been your favorite part of Trinity or Hartford so far?
At Trinity College I really enjoy the harmony and beauty of its facilities, buildings, and gardens. But what I like most is the enthusiastic and inspiring work environment and the friendly people, especially in the Center for Urban and Global Studies (CUGS). This is a fascinating opportunity for me. In the city of Hartford, so far, what I have liked the most is its architecture, the style of its housing, and its buildings with history. I still have a long way to go in learning about Hartford and this area.
Your husband Daniel Anido is visiting with us and is also a scholar. What is the focus of his research and how has your research intersected?
I came to Trinity together with my husband who is also a professor and researcher, both undergraduate and graduate. His background in economics has led him to research in the areas of agri-food economics, environmental economics, applied microeconomics, food consumption, economic policies, management accounting, among other areas. In recent years, we have found a point of coincidence in our work, on topics such as SMEs, family businesses, social capital, and local development. We currently have a common project dedicated to the food and beverage sector, with emphasis on the wine sector owned by family entrepreneurs.
Where is your favorite place in the world?
I do not have a unique favorite place. I think a place becomes a favorite if you have a wonderful experience there, where I feel at ease. So, I try to have one in every place I go.