Joseph Catrino: Director of Career Development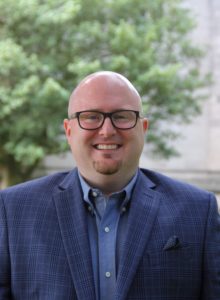 Joseph "Joe" Catrino, director of career development and special assistant to the vice president for innovation, works to expand career development services while creating an ecosystem of design thinking and innovation across the college for Trinity students and for the college's partners, including Infosys.
Catrino joined Trinity in 2015 as senior associate director of marketing in the Division of Enrollment and Student Success, playing a critical role in Trinity's enrollment success and transforming the division's strategies around marketing, outreach, and strategic communications. In 2017, he became director of career development and managed the strategic direction of the department, working closely with students, alumni, faculty, parents/families, employers, and staff.
Catrino also has taught in the first-year seminar program, advised students, mentored student interns, and worked to develop Trinity's new design thinking initiatives, which he continues to lead. He also serves as a member of the college's Infosys Advisory Group.
Prior to Trinity, Catrino spent nine years at Quinnipiac University, where he served for more than four years as the assistant dean for career development in the School of Communications. He also has held teaching positions at Quinnipiac and the University of Hartford. Catrino serves on the Board of Directors of the Cooperative Education and Internship Association (CEIA) as vice president of professional development and is set to be a facilitator at the Stanford d.school in summer 2019. He is a frequent presenter at regional and national career-related conferences. His most recent publication, "A New Approach: How to Prepare Students to Exceed Expectations in Internships" for the Association for Education in Journalism and Mass Communication, highlights his passion for helping students thrive through experiential learning.
Catrino earned an M.B.A. from Quinnipiac University, an M.A. in communication from the University of Hartford, and a B.A. in history and communications/public relations from Marist College.​
Student Engagement & Career Communities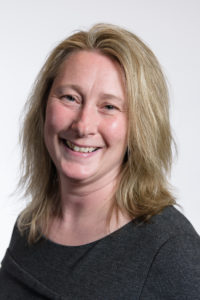 Tracy Evans-Moyer: Career Coach & Pre-Law Adviser
Tracy joined Trinity in 2018 as the pre-law adviser and a career coach after practicing law for almost 20 years.  During her legal career, she practiced a combined 17 years as a commercial litigator with two AmLaw 100 firms.  She also has experience working in prosecutor's offices and as a judicial clerk to two judges in the Superior Court of New Jersey.  Tracy's role at Trinity is advising students and alumni on career exploration and development in the areas of policy, law and international affairs.  She also consults with students and alumni considering law school as a post-graduation option and assists with the law school application process.
Tracy holds a J.D. from Boston University and a B.A. in political science from Fordham University.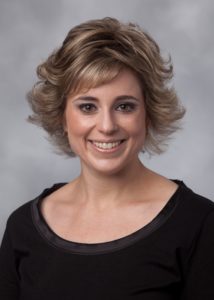 Heather Hodge: Assistant Director, Career & Personal Preparation
Heather arrived at Trinity in 2010 from the Office of Career Development and Placement at Sacred Heart University in Fairfield, Connecticut.  While there, she worked with both undergraduates and a number of graduate programs, including Occupational Therapy, Physical Therapy, Nursing, Education and Athletic Training.  At Trinity, she is the lead career coach for the Engineering, Physical Science, IT Career Community and for the Health Care, Life Science Career Community. In this role, she serves as the liaison for pre-health advising as well as the main adviser for the college's Independent Degree Program (IDP) students.
Heather holds an MBA in strategic management from the Jack Welch College of Business at Sacred Heart University and a B.S. in business administration with a concentration in marketing from Sacred Heart University.  Outside of Trinity, Heather enjoys spending time with her family, shopping, and traveling.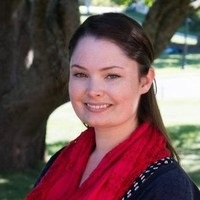 Emily Merritt: Senior Assistant Director, Career & Personal Preparation
Emily joined the Center for Student Success and Career Development in 2018 after spending four years as a career consultant at the University of Connecticut. In her current role, she supports the career growth and development of students and alumni through program implementation, resource development, and one-on-one career coaching.  In addition, she oversees the office's Career Development Interns, the Career Studio, career coaching services, and co-leads the Career Communities model. Emily serves as the lead career coach for the Social Good, Education, and Human Services Career Community.
Emily has presented at the Eastern Association of Colleges and Employers (EACE) on developing a career coaching activities toolkit and at the National Career Development Association (NCDA) and the National Association of Colleges and Employers (NACE) on personalized career plans. Emily and her colleagues were the recipients of the 2016 National Association of Colleges and Employers Member's Choice Award.
She holds an M.A. in higher education from Boston College and a B.A. in sociology from the University of Vermont.
Phyllis Mensah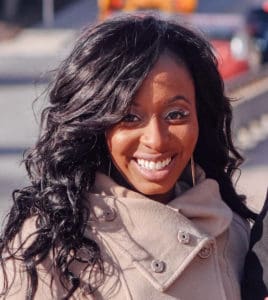 : Assistant Director, Career & Personal Preparation
Phyllis Mensah joined Trinity College in fall of 2018 as assistant director of career and personal preparation. She brings a breadth of experience in career development, academic advising, and student success to her work at Trinity. At Trinity, Phyllis develops, implements, and evaluates the Center for Student Success and Career Development's Summit to Wall Street finance preparation program. She also coordinates The Catalyst Leadership Corps and Trinity's internship for credit program. In addition, Phyllis serves as the lead career coach for students interested in the Business, Finance and Consulting Career Community.
Phyllis previously served as an academic adviser for the College of Liberal Arts and Sciences at the University of Illinois at Chicago. As an adviser, she developed individualized plans of studies and advised students on degree programs, major selection, and professional goals. During her time at UIC, Phyllis also worked to enhance the college's probation procedure by developing strategic programming and academic workshops.
She holds a M.S. in college student personnel administration from Illinois State University and a B.A. degree in Sociology with minors in Africana and women studies from Eastern Illinois University.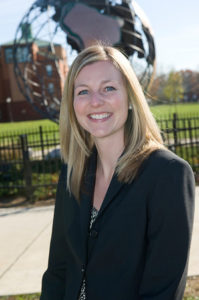 Tricia Raiti: Career Coach
Tricia joined Trinity in 2018 as a career coach with 10 years of experience in one-on-one career coaching, programming, and undergraduate-level teaching to diverse audiences. In this role, she advises students and alumni on career development topics including résumé and cover letter development, job and internship searching, interview preparation, professional networking, and graduate school planning in addition to planning career events. Tricia serves as the lead career coach for the Arts, Communication, Marketing Career Community.
Tricia holds an M.S. degree in college student personnel from Miami University of Ohio and a B.S. in psychology from St. Lawrence University.
Employer Relations & Strategic Partnerships
Severn Sandt: Assistant Director, Strategic Partnerships and Outreach
Sev came to Trinity in 2014 with over 20 years of experience in journalism and television production. After college, she joined ABC News as a production assistant, advancing to coordinating producer on such programs as PrimeTime Live, The Century with Peter Jennings, and Hopkins 24/7.  At ESPN/ABC Sports, she moved into finance and operational roles, overseeing teams covering the PGA Tour, the X Games, Thoroughbred horse racing events including the Belmont Stakes and Breeders' Cup, national and international figure skating championships, and two NFL Super Bowls.  She is the winner of two Emmy Awards.
At Trinity, Sev serves as the principal liaison between Career Development and employers outside of Connecticut from a variety of industries and sectors.  In concert with companies and organizations across the nation, she generates internship and full-time opportunities for Trinity students, enabling them to lay strong foundations for their professional lives
Sev holds a B.S. in mass communications with a concentration in marketing management from Boston University.  Outside of Trinity, she's an outdoor adventure seeker, with rafting the Grand Canyon, kayaking and snorkeling Belize's Blue Hole, and hiking the Canadian Rockies among her favorite trips to date.  Beyond these, listening to the BSO on the lawn at Tanglewood, getting lost in the galleries of the Met, and wandering the paths of Elizabeth Park are some more placid endeavors that bring her great joy.