At Trinity College, we incorporate a Design Thinking approach to life and career exploration. By implementing Design Thinking you can develop a deeper understanding of your life goals and values, learn strategies to researching majors and careers, and develop the skills you need to implement your ideas.
Design Thinking is a process for solving challenging problems. In our career coaching appointments and life design and career programs, we dig into these tough questions to help you develop a flexible plan for your career to meet the future of work. Check out Bill Burnett & Dave Evan's book on Designing Your Life and review the activities below to get started!
At Trinity, we created our Design your Trinity Guide and Campus Engagement Library to help you ideate strategies to maximize your time here.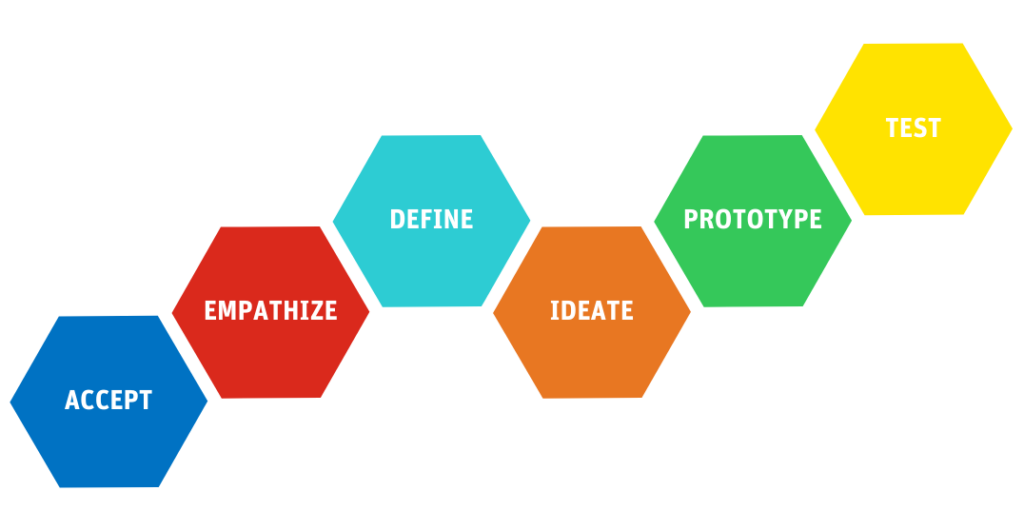 Exploring Careers Resources
The following resources can be explored independently or debriefed in a career coaching appointment to dig into who you are and define your goals:
The following activities from Vanderbilt's Picture your Career workbook:

Bucket List (p. 10)
Choose the Life you Want (p. 12)
My Inspired Life Vision Board (p. 32)
Who am I? (p. 48)
The following resources can help you explore majors at Trinity College and consider how your major connects to careers. Explore independently or with a career coach:
The following resources can help you connect your values, interests, and strengths to potential careers. It's completely normal for your interests and goals to change over time. Design Thinking is centered on trying by doing. In addition to completing the activities independently or with a career coach, the best thing you can do to explore careers is talk to people and pursue experiential learning.
Learn more about searching for internships, on-campus jobs, after-graduation employment or graduate school on our website.
GET IN TOUCH
Career & Life Design Center
Cornelia Center (formerly Vernon Social)
Monday-Friday 9:00 a.m.-5:00 p.m. EST