Epic Tales of Trinity's Impact on a Family
By Melissa Kotulski M'05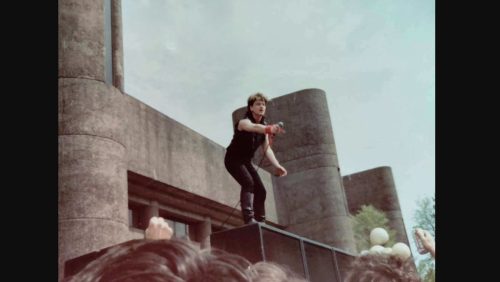 Throughout my life, Trinity College has provided an ongoing influence. The most obvious: I graduated with a master's degree in American studies in 2005, and it led me to find a "Room of My Own" in my career. Besides my experiences on campus as a graduate student, many others have provided great memories and tales to tell.  
Tales before My Trinity Days 
While [I was] being raised in the South End of Hartford and the North End of Wethersfield, my father and his four siblings told many tales related to Trinity College as they were raised entirely in the South End. Some tales include my younger father often hanging out at the Tap, meeting many of the college students and professors of the area; my Aunt Terry and Uncle Ed being married to their respective spouses, Dan and Kathy, by a Trinity chaplain; and so on.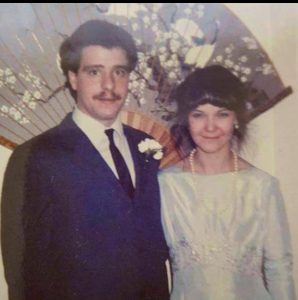 Probably the most epic story within family lore related to U2. My Uncle John and my Aunts Terry and Kathy got to attend the U2's tour of the Boy album at Trinity's campus. Even Theresa Ziobro (now Rovillo) joined the crew that day. Uncle John has often told the tale of meeting the band and hanging out with the sound crew. There seems to never have been a time when I didn't know U2 because of the stories he told about that concert. My Uncle John has taken that experience and turned it into a great hobby—he currently does the sound for MacDaddy.   
Tales after My Trinity Days 
Tales continued after graduation as well. As I was the first in my family to graduate from college, I brought my cousins—the eldest of whom is 10 years younger—to visit the campus to give them college experiences before they went themselves. My brother married the daughter of a Trinity alumna, from one of the first graduating classes of women. When I lived in metropolitan Washington, D.C., I attended many events hosted by the College, which felt like a homecoming every time I saw those with shared memories of their great time 'neath the elms.   
The most epic post-graduation story relates to my father's mother, Nanny, who I always thought was the mother of five. She was a foster child who lived much of her life poverty-stricken, gaining her funding in later years from babysitting her grandchildren, of whom I was the first. But my Nanny did not wish to engage with the outside world too much, so she oftentimes refused to come to events and family activities beyond the comfort of her home.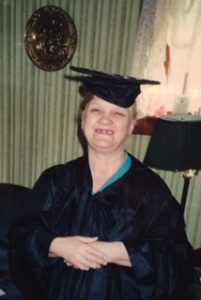 She lived around the corner from Trinity, so when I attended, I'd often stop in for a visit. Sometimes we'd talk, sometimes we'd walk. We'd always hug and say how much we loved each other. Nanny was so proud of the fact that her grandchildren were educated. But she couldn't bring herself to get out of the house for graduation day. So, I brought the graduation to her. And I let her know that without her many days of support growing up, my success at Trinity would not have been possible. I put my graduation gown on her, and I placed the mortarboard on her head. She adjusted it and beamed with pride as I snapped a photo of her informal graduation as a grandmother of a woman with a master's degree.  
She passed away a few years ago, and that informal graduation was what I thought of as I pondered her legacy, a legacy that continues to grow because of her impact on the lives of my brother, my cousins, and me. Two years ago, my father's siblings welcomed a long-lost sister, Aunt Lois. The informal graduation story was my favorite tale to share with Nanny's daughter to show our common matriarch's impact on me and, by extension, on Trinity College.  
Nowaday Tales of Trinity
Multiple generations of my Connecticut family have told the tale of how they have been influenced by Trinity College. And because of that Trinity influence, in 2005, I graduated not just on the Main Quad but on Linnmoore Street. A reunion for which arose with my engagement with my new aunt. Also, while Aunt Terry's husband died very young, Uncle Ed is still married to Kathy. Now if we can only get Uncle John to reunite with U2, we'd be all set.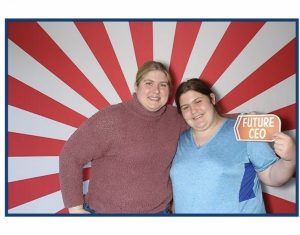 Finally, on May 5, 2023, my nieces and nephew continued the narrative by attending Trinity's Bicentennial Kickoff. The eldest, Leah, and I, took a photo with a placard foreseeing that she will be a "Future CEO." Perhaps Trinity's mojo as it impacted my Uncle John and his interest in doing sound for MacDaddy will impact Leah's path as well.  
Whatever does happen, another epic Trinity tale has influenced the next generation of my family. May they, too, find a "Room of Their Own."