Welcome to the Presidential Scholars community at Trinity College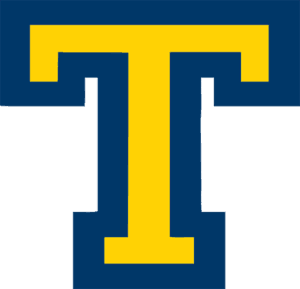 You were chosen to receive this prestigious award because of your academic strength and personal character. We believe that you have a commitment to your community, your extracurricular activities, and yourself.
The Presidential Scholarship is awarded to students who exemplify the spirit of Trinity College.
In addition to an award that fully covers tuition, the Presidential Scholarship will allow you to engage, connect, and transform with an elite network on and off campus.
For nearly 200 years, Trinity College has developed global leaders. The Presidential Scholarship offers recipients opportunities to help them embody our mission— Engage. Connect. Transform.
Engage
Our location in Connecticut's capital offers Presidential Scholars excellent opportunities for engagement beyond the classroom.
Connect
Presidential Scholars are invited to special networking events with Trinity College President Joanne Berger-Sweeney, local and global community builders, and notable Trinity alumni. These individuals care about the success of our student body and provide lifelong opportunities for Trinity graduates.
Transform
Presidential Scholars are invited to participate in workshops that will prepare them for prestigious postgraduate fellowships. Additionally, scholars are eligible for individual career and graduate school counseling sessions in the Career & Life Design Center so that they are better prepared to navigate and transform a dynamic world.