Yerevan, Armenia
Armand Hammer United World College of the American West (UWC-USA)
stella.tangiyan@trincoll.edu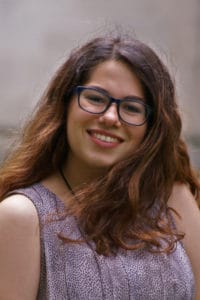 Major/Minor:
Double major in Political Science and Human Rights Studies
Why You Chose Trinity:
I chose Trinity for several reasons. First of all, I wanted to major in Human Rights and Trinity has a great Human Rights program that is interdisciplinary and allows students to learn about human rights from different perspectives. I liked the urban location of Trinity and that it is very close both to New York City and Boston. I was interested in small liberal arts colleges that have small class sizes, a sense of community as well as where I can have close connections with my professors and Trinity provides all of that. Last but not least, Trinity has a wide variety of study abroad programs and I knew from the very beginning that I want to study abroad during my junior year.
Favorite Class:
External Relations of the European Union, International Human Rights Law, War & Peace in the Middle East, Modern Islamic Movements
Favorite Professor:
Thomas Lefebvre, Benjamin Carbonetti, Andrew Flibbert
Extracurricular Activities:
Amnesty International, Pre-Law Society, Teaching Assistant, Big/Little Sister program
What You Love Most About Trinity:
I love small class sizes and how those help students to build strong connections with their professors. Professors at Trinity are extremely supportive and are always there for their students.
Your Professional Goals/Career Plans:
I would love to work for a Human Rights NGO. Also, I plan to continue my education in law school and study Human Rights Law. Being a Human Rights lawyer is my main goal right now, because I think that's a perfect way for me to use my knowledge, passion, and potential, and to make a positive impact in this world.