Dr.  Aidalí Aponte-Avilés, Lecturer and Language Coordinator in Language and Culture Studies
Advising Fellow to Lemon and Washington Nests
Aidali.AponteAviles@trincoll.edu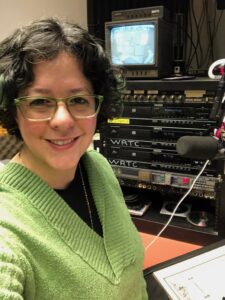 ¡Mucho gusto! Born in Puerto Rico and being a Spanish professor, I love learning about people, culture and languages.    I finished my undergrad studies in Biology.  However, my love of books and my search for answers led then to a masters and subsequent PhD in Hispanic Studies.  My research focuses on cultural production in Latin America and Latinx in the USA.
As an adviser, I want to get to know you and help you take advantage of everything a liberal arts education can offer.   I am proud to be a part of the Lemon and Washington Nests.  I look forward to meeting you.
Dr. Lisa-Anne Foster, Associate Professor of Biology and Director of the Center for Academic Advising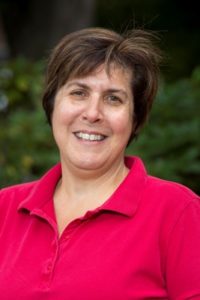 Advising Fellow for Book, Brownell, Elms, and Olmsted Nests
LisaAnne.Foster@trincoll.edu
I grew up on Long Island and have continued to search for good bagels and pizza in CT since I arrived at Trinity in 1996.  My own undergraduate experience taught me the importance of close connections with faculty and of finding mentors.  I try to be the type of mentor who meets the needs of each individual student.  I enjoy working with students in my classroom and my microbiology research lab.  I am a fan of Trinity athletics and serve as the faculty liaison  to Men's Ice Hockey.  I am enthusiastic about my role as the Advising Fellow for students in the Book and Brownell Nests. I look forward to meeting you!
Dr. Daniel Mrozowski, Academic Director of Graduate Studies
and Lecturer in English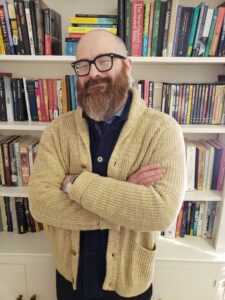 Advising Fellow to Cannon and Lockwood Nests
Daniel.Mrozowski@trincoll.edu
I am the Academic Director for Graduate Studies and a lecturer in the English department. I grew up in a small town in western Pennsylvania, and I received my PhD from the University of Michigan in 2007. I taught for three years at the University of Minnesota before joining Trinity College in 2010. I teach courses in American literature, science fiction, crime fiction, and literary theory. I became interested in advising through my time as a student; I was lucky enough to find wonderful mentors at every step of the way, people who championed my education and my career. I hope to give back in the same measure, and I'm excited to help students forge their own paths through the college and beyond.
Dr. Ethan Rutherford, Assistant Professor of English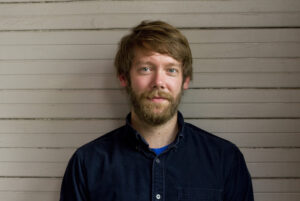 Advising Fellow to Minty and Roosevelt Nests
I am the author of two books of short fiction and teach creative writing in the English department here at Trinity College.  I grew up in Seattle, and bounced around New York City, Minneapolis, and Akron as a student, musician, bookseller, and writer before arriving at Trinity in 2014. I've got an abiding interest in film, music history, cooking, the outdoors, and anything related to the ocean.  My interest in advising comes from my own experience as an undergraduate, when my advisor, exasperated, said: why don't you try something you don't know anything about?  I took an introductory creative writing course and it changed my life (obviously).  I look forward to working with students as they chart their own course over these important, interesting, and hopefully surprising years.